2 Words vital to Birding
I was 11 years old. A (Barn) Swallow was nesting under some eaves at our house in Northern England. I watched, mesmerised as it collected mud on our road to add to the nest structure.
Amazing tail streamers in flight, iridescent colours. It captured my imagination. It was a big WOW!
Then my Dad told me it would migrate and spend the winter in Africa – a whole set of questions followed, one of which was: "What do you call someone who watches birds?". "An Ornithologist" he said. I repeated the new word back to him. "I am going to be one of those.." was my response.  I am not sure if I am an ornithologist yet, but 35 years later that sense of wonder and curiosity hasn't left me.
In fact I have come to count on it. I reckon if I don't have some kind of 'wow' reaction or find myself with curiosity aroused every time I am out birding – then I am in danger of losing something vital.
Here's a few of my recent What's and Wow's
Eurasian (Barn) Swallow above. One of a pair that bread in a disused brick building at Spurn Point, East Yorkshire, UK, June 2010. The species that gave me a WOW experience at age 11. This is the female, told by mahogany coloured marks over the blue breast band. The adult male had wholly blue breast band. The North American race erythrogaster which doesn't really have  a breast band like this has been on my radar as vagrant to Britain  for while now. Non so far but I am always checking…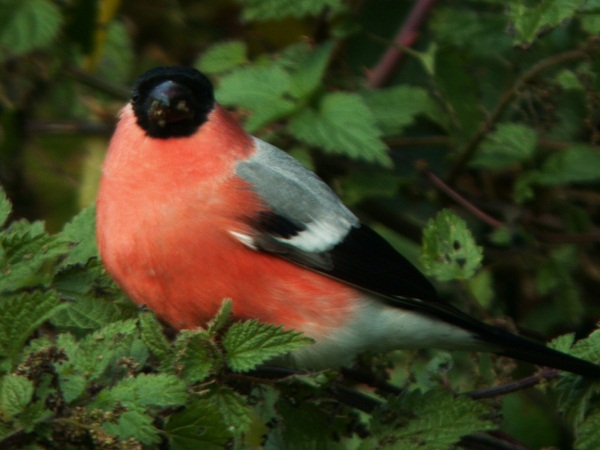 The male Bullfinch, as painted in the  'Ladybird' Guide to Garden birds (my only field guide at age 11/12) was the only species in the book I had not seen. A flowering cherry however was right outside my bedroom window, so in hindsight it was only a matter of time… before one morning I peered out of the window, and there he was there , perched only a few feet away. My first ever male Bullfinch.  A huge and unforgettable WOW!
The individual above however is not a British resident, though I photographed it at Whitby, North Yorkshire in October 2004. It's a male 'Northern Bullfinch'. The nominate subspecies, which occurs in varying numbers every few years from Scandinavia and western Russia. Learning how to identify the Northern birds in the field from the British ones is an ongoing source of fascination.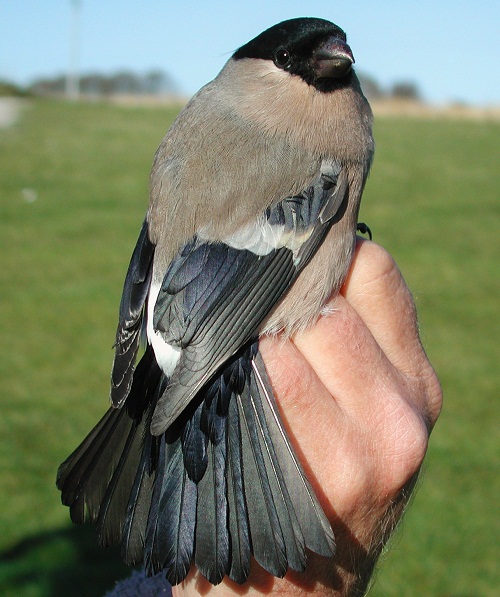 My first Northern Bullfinch 'find'. This first winter female was at Flamborough Head in East Yorkshire in late October 2003.  On first views of this individual I knew what it was straight away (notice how the underparts and upperparts are rather pallid looking and of similar tone). This sounds kind of clever. Not really. With my childhood enjoyment of the Bullfinch has scarcely waning I simply spent time carefully studying the plumage nuances of British Bullfinches in the hope of one day finding a big 'Northern' bird. That day came with this one. Within a couple of minutes of claiming it – it flew straight into a mist net where its biometrics confirmed its Scandinavian origins.
As I write I am at Spurn where there have been several North Bullfinches and at least one smaller race bird (British or European). I have recorded some calls and have more questions and more learning . Bullfinches are still providing me with both the what and the wow!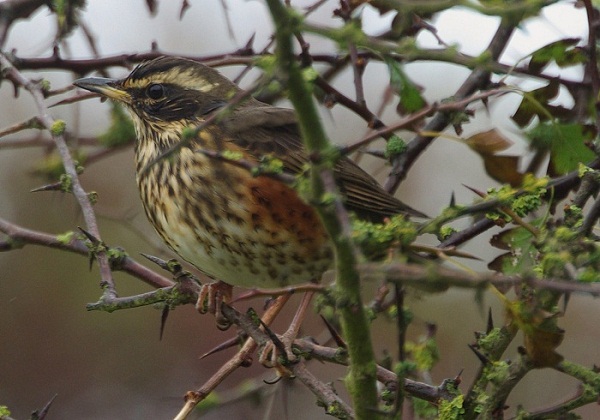 This Redwing (photographed at Spurn) left me head scratching this week. Its wet, darker looking crown and ear coverts made me wonder again about identifying the Iceland race 'coburni' on Britain's east coast. It appeared to be an adult with no moult contrast in the wings, nor obvious white edges to the tertials. The flank pattern with dark spot over the orangey flanks, I seemed to remember might be good for adult coburni. Chatted about this with Spurn warden Paul Collins. Aging may not be so simple! Apparently some first brood Redwing may moult all of their coverts and tertials before migration. So my 'adult' Redwing, may in fact just be a first winter. Still learning!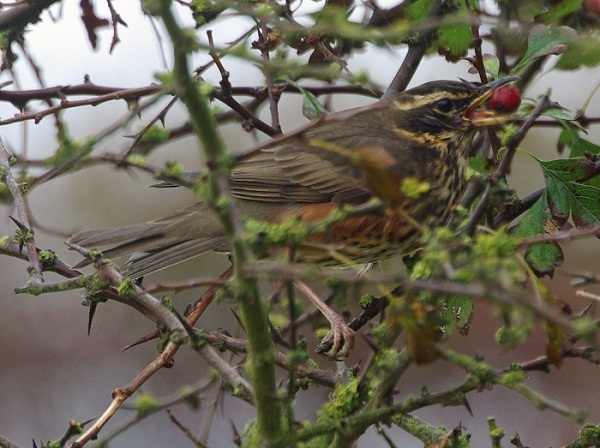 Redwing with adult type coverts – but may be a first winter. Still need to  figure out how to confidently identify Icelandic Redwings on field views in autumn, away from the 'Northern Isles'.
Once or twice a year I visit Rwanda. African Paradise Flycatcher is a definite 'wow' bird. This one feeding on some flying wasp- type things under the roof of a latrine!
Strange thing is that all the ones I see in Rwanda look like this- and are very different from the illustration of the species in the field guide- no long tail streamers and not white in the wing. The appearance of the Rwandan birds is consistent. Perhaps  a number of cryptic species then -the 'African Paradise Flycatcher complex? It's definitely a 'what and 'wow' bird!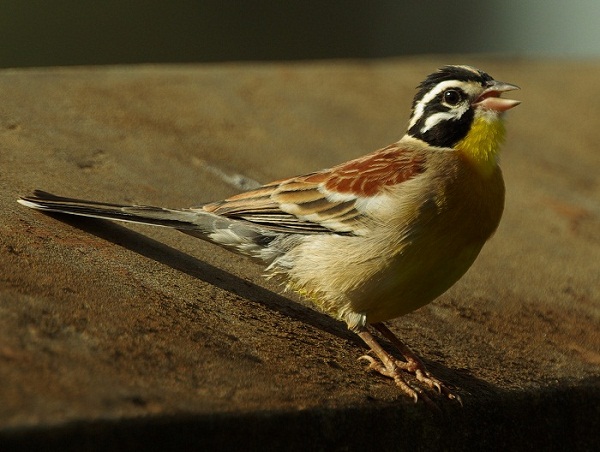 Final bird on this post. Seen this species a couple of times in the garden where I stay in Rwanda.  A definite wow bird. I just can't remember what species it is (my East African guide is in Rwanda- and there are too many species to remember). Anyone?
Hope you still have plenty of 'wow' and 'what' about your birding.