The African Wattled Plover (Lapwing)is found throughout much of sub-Saharan Africa and while it can be locally fairly common, it is typically not considered a common species. It is the largest lapwing in southern Africa and because of its crazy facial make-up always makes for a wonderful find.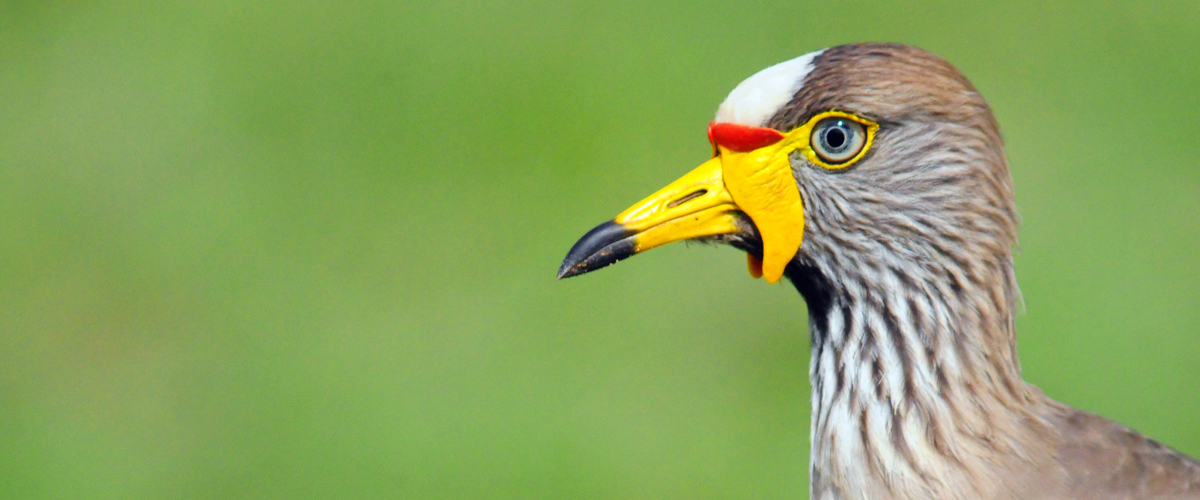 Whilst in the Hartbeespoort Dam area (just west of Johannesburg), we found two African Wattled Lapwings feeding alongside the road on a grassy verge. They were quite confiding and allowed me to point my telescope out of the window and snap off a few quick digiscoping  photos of them.
All photos digiscoped with a Swarovski STM80 HD spotting scope, TLS800 adapter and a Nikon D300s DSLR.
The African Wattled Lapwing seems to prefer short moist grasslands, moving in to dryer areas to feed. Irrigated golf courses seem to be particularly good for finding them.