Howdee all,
How was spring migration for you all? We just finished three weeks of intense birding. One week in West Virginia at the New River Birding and Nature Festival, and two weeks in Ohio for The Biggest Week in American Birding. ~Migration Magic.~ If you have never been to Magee Marsh and the surrounding area to experience the close up views of birds during migration…I suggest you mark your calendars for next year. Not to be missed!
Are you ready for this months..
Featured Bird Blogger of the Month
"She's a nerdy CPA. He's an award-winning journalist. But mostly they love birds, the outdoors and each other. This is a blog in celebration of nature, the environment and conservation. And, the birds."
This month it takes two to tango.  Warren and Lisa Strobel both write for their blog and are The Birdcouple. I think they are one of the cutest birding couples on the block. Sweetness prevails when the female half talks of her Cute Husband, and Warren speaks of his princess. They are obviously Love birds. But dont let all their  sweetness fool you..they are hard core when it comes to birding.  The Birdcouple have a yearly goal this year to see 450 bird species..they are almost halfway there with 220. They have a Bigby list of 57 bird species.  I don't know about you, but I dont think I can match that yearly goal.  The Birdcouple are on the Pro staff for Alpen Optics..and  Half of the Birdcouple was on Bill Moyers" PBS show in April 2007 The Birdcouple are also doing the Appalachian trail bit by bit read about it on the  Birdcouple's A.T. blog.  ~Go to the The Birdcouples facebook page and Like them! I do!~
Read more about the Birdcouple

Warren & Lisa Strobel started Birdcouple.com 4 1/2 years ago, as an expression of their love of birds, the outdoors, and each other. They have birded in Costa Rica, India, southern Africa and across the United States, and have hiked 726 miles, or 1/3rd, of the Appalachian Trail.

Warren began birding as a young boy, when his parents would take him on walks in England, where they lived. He still has a beaten-up 1972 edition of The Hamlyn Guide to Birds of Britain & Europe. After a pause of many years, Warren began birding again his early '30s, but things really took off when he and Lisa met in 2002!

As a professional journalist, Warren has traveled to 98 countries, including Iraq, Iran and Afghanistan. He was part of an award-winning team at Knight Ridder Newspapers that was the only major news organization to seriously question President George W. Bush's case for war prior to the invasion of Iraq.

Lisa grew up hunting and hiking in the woods with her father.  He taught her the names of trees and wildflowers along with the names of the best-tasting ducks.  Flash forward to adult life, when she feel in love with Warren, who already had a bird list.  Together, they went bird nutty.

Lisa is a C.P.A and works for a non-profit in Annapolis, Maryland.

Along with birding and each other, Lisa and Warren are also passionate about hiking the Appalachian Trail.
Please enjoy these featured posts…click on the links to go to the original post.
Monday, February 26, 2007
I am a hunter
"When I was growing up, all the men in my family hunted. It was a tradition. It was also a treat to be included in the inner circle. Granny prepared sandwiches, Mom made sure we had hand warmers and the car was loaded the night before. When I wasn't invited, I waited to hear the stories my Pop-Pop, Dad, uncles and cousins told of who got what. And, sometimes stories of who fell out of the tree stand or who was dead asleep when the geese flew over. Pictures were taken of the victors with their prizes."
Dawn says……Is a hunter always a hunter? Read on to see how Warren feels about hunting ….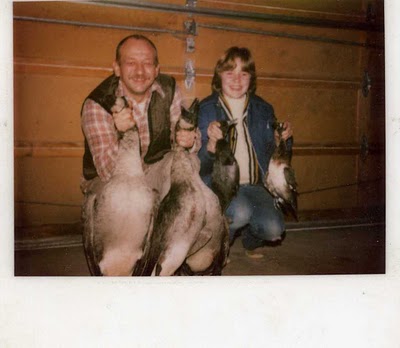 "Our friends Dave and Doodles over at
Birds from Behind
call them the "Warblys," and that seems like a fitting name to us…
Well, the Warblys, as well as other neotropical migrants, have started to arrive in good numbers, and right on schedule, a reminder on this
Earth Day weekend
that we humans have not
totally
screwed up the planet yet."
Dawn says…Who doesn't love spring migration and the Warbly things it might bring? More Warbler photos inside this post.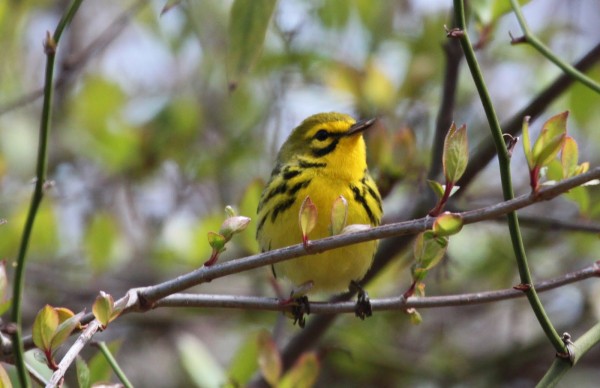 Friday, August 22, 2008
Zip-Off Pants
Dear BirdCouple,

I love your blog! Read it everyday!

I have a somewhat strange question that I hoped you could help me resolve. I recently went birding with my local birding club and it seems that the vast majority of birding participants wear zip-off pants.

Please be assured that I am not asking you some sort of kinky question. I am referring to the zip-off pants that exist as long pants but have a zipper capability that allow them to become shorts…
Dawn says…A birder fashion statement? See what the Birdcouple has to say about this Zip~off pants issue.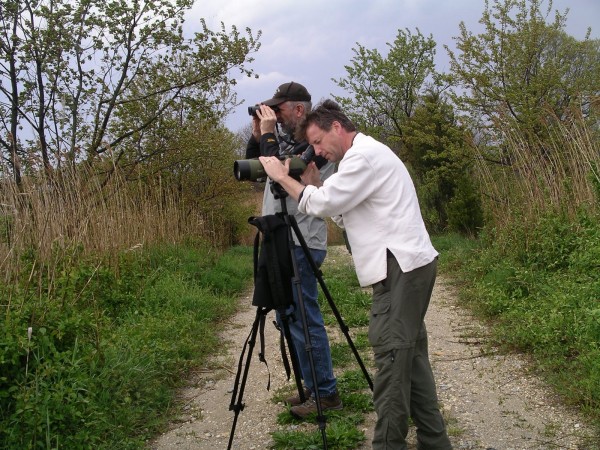 Sunday, December 26, 2010
A late, but very nice, Christmas present
"Yes, a Northern Wheatear, an extremely rare bird on the North American east coast. And there it was, for the viewing, in Wilmington, Delaware, less than 2 hours' drive from the Lovenest.
Princess, Kathie Lambert and Warren threw aside concerns about the east coast snowstorm, shuffled off our post-Christmas lethargy and bundled into "Pipit," our trusty Ford Escape hybrid, this morning, hoping the Wheatear hadn't flown before the storm."
Dawn says…What a great Christmas gift!..check out the post for more photos.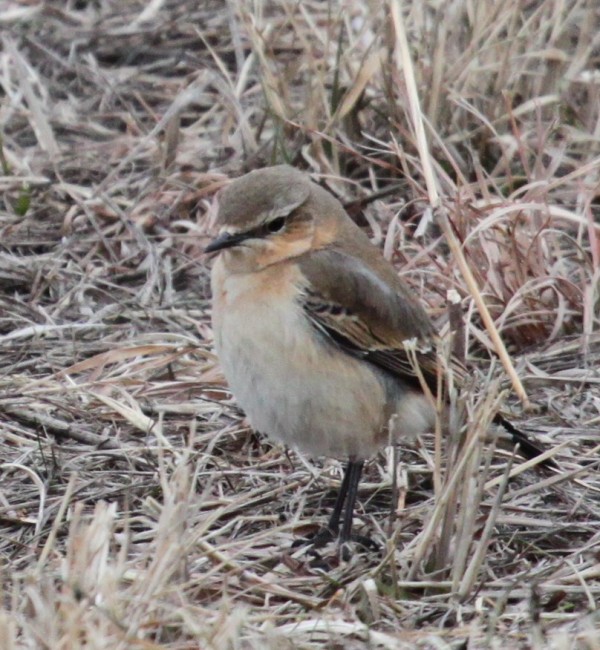 Tuesday, December 21, 2010
Another Maryland rarity – Golden-Crowned Sparrow
"It's been an amazing fall here in the fair state of Maryland for rarities, most of them visitors from the U.S. West. Since October, we've had a Say's Phoebe, Ash-Throated Flycatcher and Anna's Hummingbird (just the second Maryland record) to name the highlights. Dan Haas has more on the recent birding gold over at Nervous Birds blog."
Dawn says…Another rarity graces Maryland and half of the Birdcouple goes to see it..go to the post for more photos.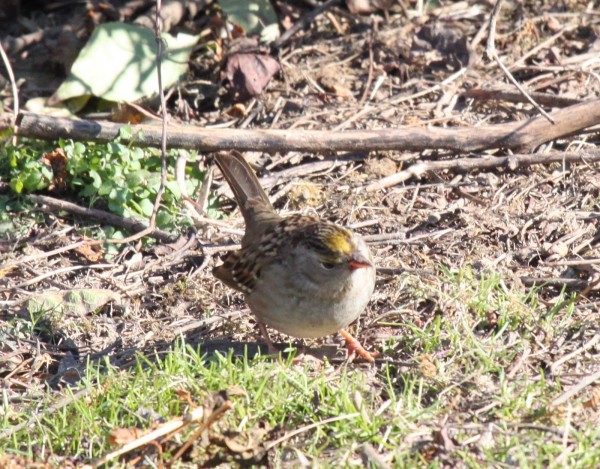 Friday, May 13, 2011
Splish Splash!
"All candid photos taken by Wingscapes BirdCam"
Dawn says…Fun photos taken with the Wingscapes Birdcam…I want one! Check out the other photos in the post.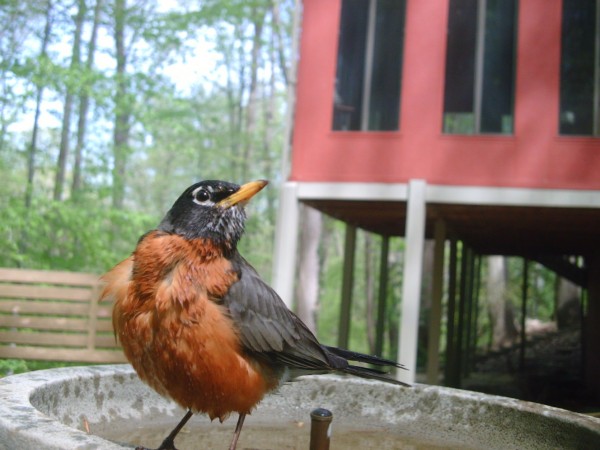 Saturday, January 1, 2011
Happy New Year! (And what you can do for conservation in 2011).
"Like too many bird species, the Red Knot is in serious trouble, thanks to over-harvesting of the horseshoe crab eggs it depends on to fuel it on its migration from the tip of South America to northern climes. With that in mind, here are a few things we can all do promote birds and conservation in the new year, while we enjoy and chase birds"
Dawn says… 12 easy things that YOU can do to help bird conservation. Read the post to find out how.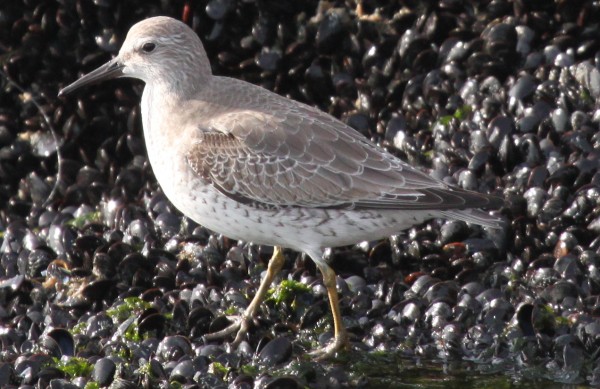 Monday, March 14, 2011
Winter Birding… what I won't miss…
"Freezing!
I would much rather endure 110+degree weather than 30-degree weather.  I am a cold weather wuss!  I am always the first to return to the car and crank up the heat and wait until Cute Husband waves me back outside because he has found something good in the scope.  Which reminds me of something else I won't miss about winter birding…"
Dawn says…After a very long cold winter….the female half of the Birdcouple tells us all the things she won't miss and a few that she will miss about winter.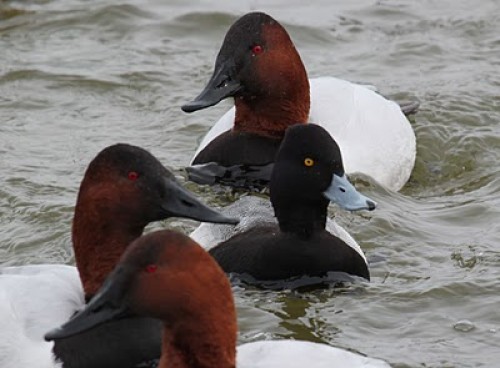 Sunday, January 16, 2011
How very Sibley of Me….
"Among my many bad birding habits is the one where I (in the heat of an exciting moment) will call a bird by one name when clearly it has another name.
This proves to be very frustrating to Cute Husband.   For example, once when we were on a field trip with our bird club and I called out "Yellow-Bellied Sapsucker!"  As the entire group scanned the area, Cute Hubby says, "Is it to the left or to the right of the Red-Bellied Woodpecker?"
Dawn says…Hee hee, who hasn't made this mistake? Read on to see what other oops moments the female half of the Birdcouple has had.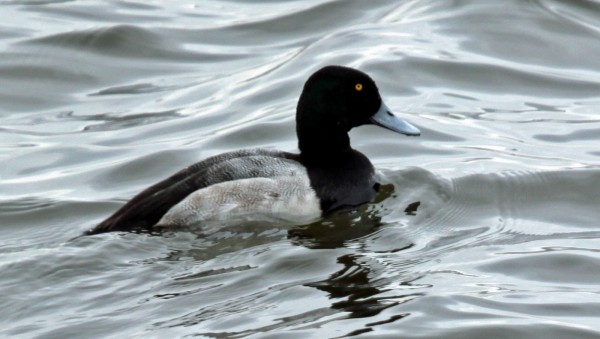 I hope you enjoyed The Birdcouple and visit often…
Please keep those emails coming with suggestions of Birding Blogs you would like to see featured here. Nobbiecat(@)gmail(.)Com
Don't forget to leave a comment. Bloggers love feedback.
Happy Birding!
All permissions for this post and photos were given by Warren and Lisa Strobel
Featured Bird Blogger of the Month is taking a summer vacation…see you in September!