Most people have heard about the famous Manu Road, but how many have thought about where it actually goes – what happens at its end?
This marvelous road gathers biodiversity like a snowball rolling downhill, starting where it enters the official protected area at the treeline habitats of Acjanaco Pass, thence passing down through temperate then subtropical cloud forests, and finally arriving at tropical elevations, from where, except for some waterfalls supposedly in southern Rondônia, one could paddle thousands of miles to Atlantic Ocean at the mouth of the Amazon River.
For most Ecotravelers, the road ends at Amazonia Lodge. Or rather, at Atalaya, the small town at the very upper end of the Rio Madre de Dios' navigable stretch, which where you hop into your boats and cross the river to the lodge property.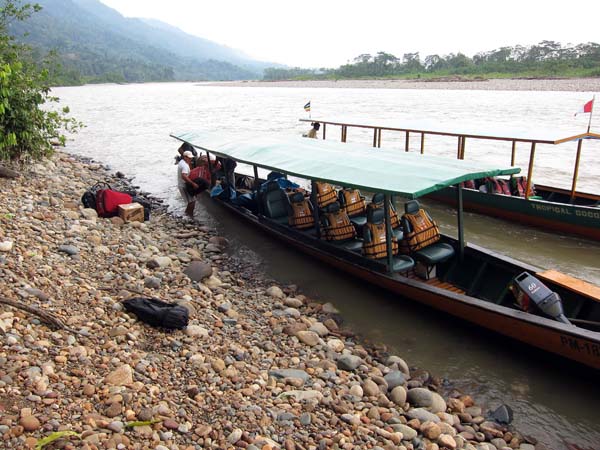 Apparently the road does continue on past Atalaya to Shintuya, probably passing through some birdable habitat, but I haven't had a chance to see this area.
The lodge is unique situation right up against some gorgeously forested foothills. Just the presence of the topography has an effect on bird distribution, but the change in elevation at the top of the ridge is actually enough to create a type of very low foothill forest that attracts some species that avoid the vast expanses of Amazonian lowland rainforest.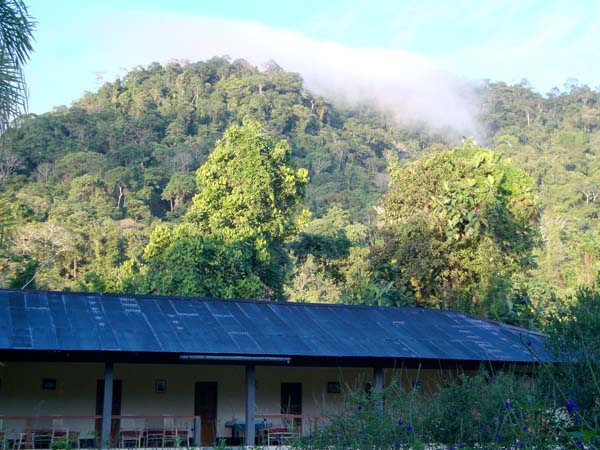 There's a trail that cuts up to the first ridge above the lodge, with a small canopy town affording some nice views of the lodge below as well as of the canopy surrounding.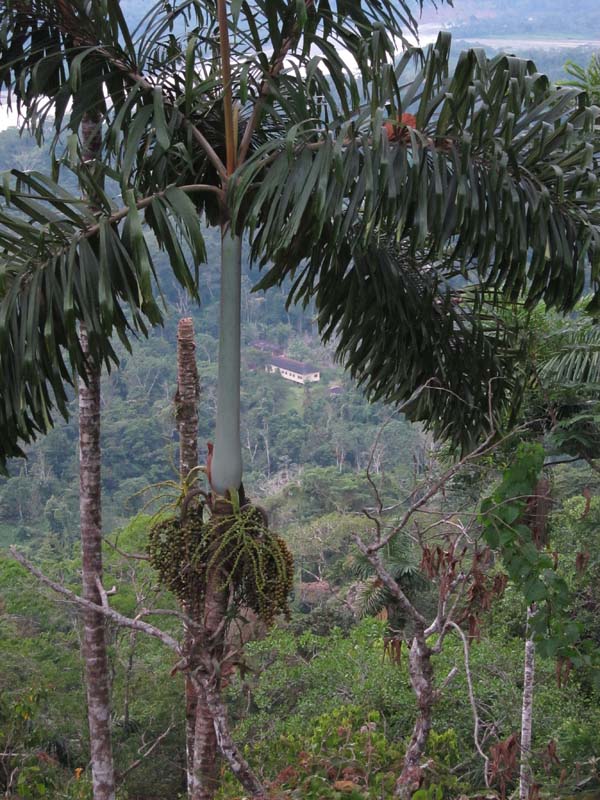 On my first trip here I had an amazing mixed flock in the understory with so many birds that I couldn't keep track of them all. I do remember especially good views of the scarce Spectacled Bristle-Tyrant and coming away with a 20-minute recording that I still haven't parsed all the species out of. There was also a huge, pungent herd of White-lipped Peccaries along the loop trail at the top. From the top of the tower I was excited to see a pair of White-browed Purpletufts, a tiny little cotinga of the canopy.
We always schedule down-time at the lodge for naps, cooling off, and watching the porterweed hedge outside our rooms.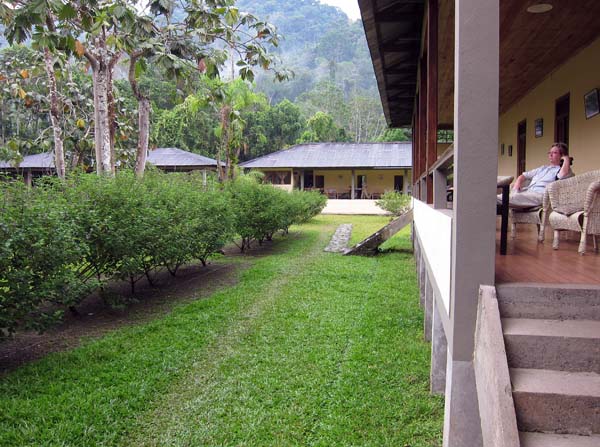 Rufous-webbed Brilliant is one of the rarities sometimes seen here, but more frequently we're treated to living jewels such as this Rufous-crested Coquette.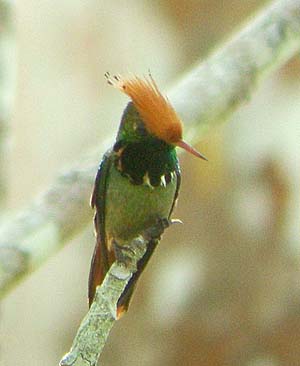 Time spent birding around the lodge clearing is often very productive. Finding a fruiting tree and staking it out is one tactic, but small mixed flocks move through almost anywhere and can contain such colorful birds as this Masked Crimson Tanager.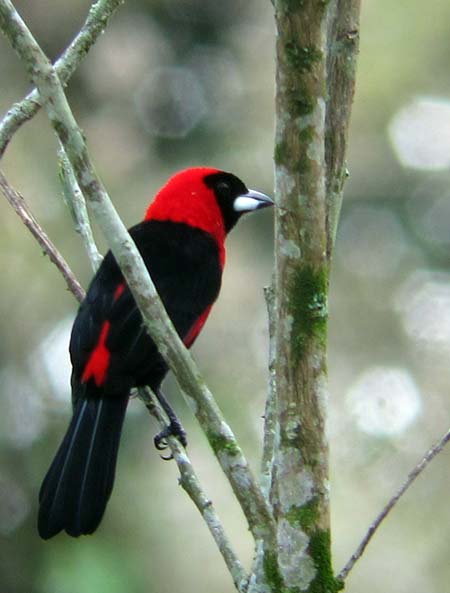 But much of the birding is done on flat trails, as most of the private reserve is an old river island grown up to tall secondary forest with patches of bamboo, regenerating tree crops, and open areas along oxbows and streams. There are big patches of what look astonishingly like palms but are actually distantly related plants in the family Cyclanthaceae – the cyclanths. This is the ripening fruit of a Carludovica, known in Ecuador, for example, as Jipijapa, and in English as Panama Hat Plant. Despite the appearance of the leaves, no palm has a fruit like this – and it's worth knowing, as it's relished by birds such as manakins.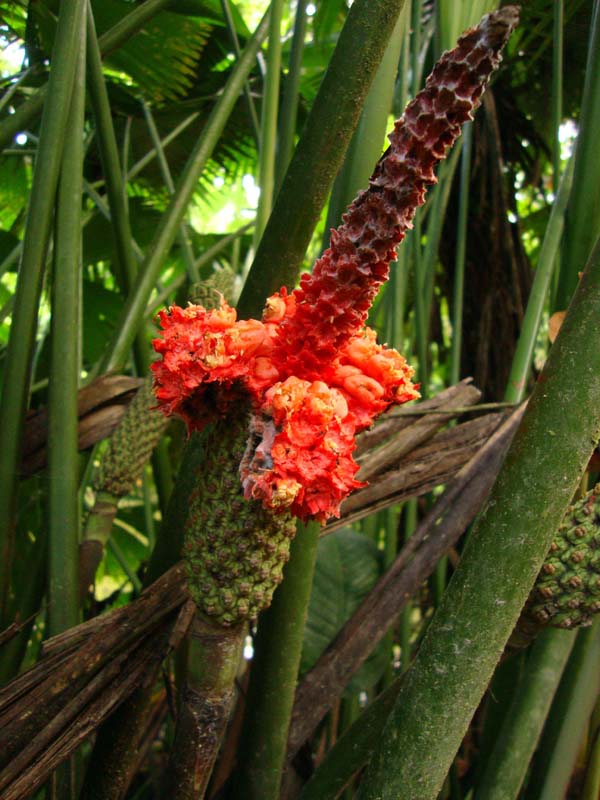 It's easy to go for a short night walk from our rooms, since we're surrounded by great habitat. This utterly harmless (unless you're a roosting bird) Amazonian Tree Boa was just down the trail from the lodge clearing one evening.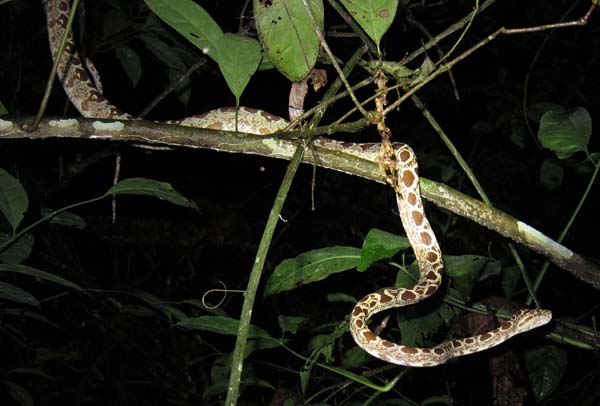 The butterflies here are fantastic. This is Baeotus aeilus, Amazon Beauty, a very fast flier in sunny areas near rivers.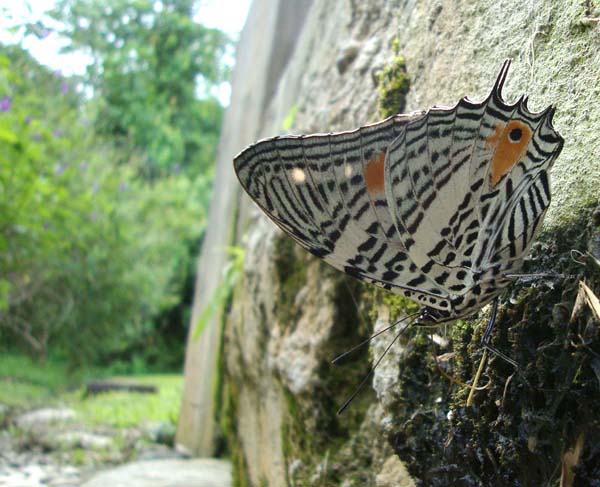 This satyr is Caeruleuptychia aegrota, of the dark shady understory.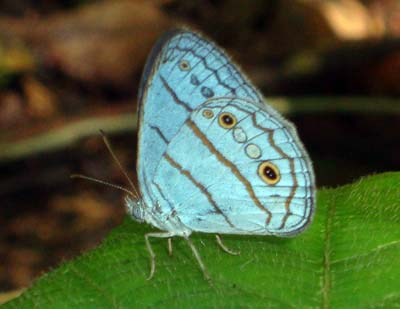 Dennis Paulson provided the name of this gorgeous damselfly, Mnesarete cupraea.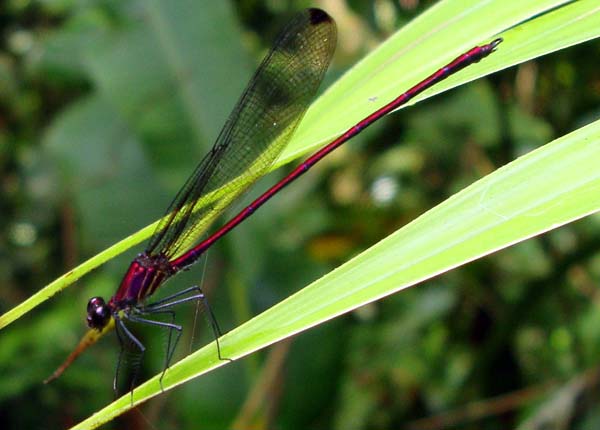 If you look closely, amazing critters are everywhere. This strange bug is probably an assassin bug or kissing bug relative.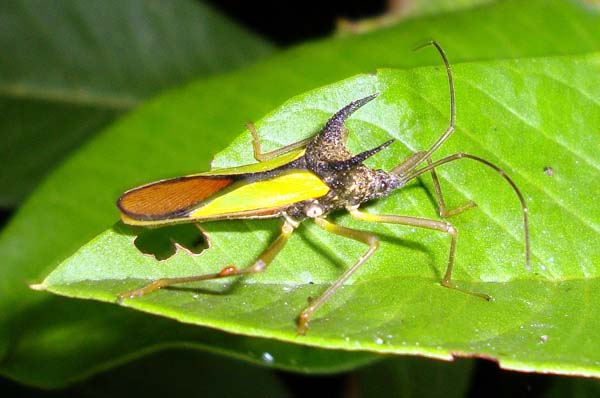 Photo at top: A family of the bizarre Hoatzin is often at the oxbow just 10 minutes' walk from our rooms.