I've been mostly guiding non-birding guests of the lodge this past week. It's a mixed blessing.
On one hand it's frustrating, since non-birders are not going to be interested in teasing out the tiny rufous things twitching in the mixed canopy flocks. I still haven't seen a few of those things here yet, such as Rufous-tailed Xenops and Striped Treehunter. It also means I must keep walking past any mystery vocalizations, as recording, playing back, and hoping for a response isn't most people's idea of fun.
On the other hand, the non-birders we call "ecotourists" are usually very easy to entertain – there are millions of non-bird things in the forest for endless hours of fascination – stingless bee hives, old vines, giant strangler figs, fragrant Cacaui trees, proboscis bats, and Neotropical River Otters, for example.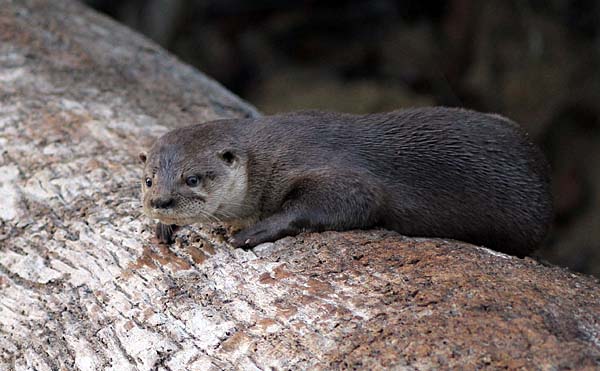 And once in a while a very nice colorful bird will sit still to please almost anyone, such as this Blue-cheeked Jacamar.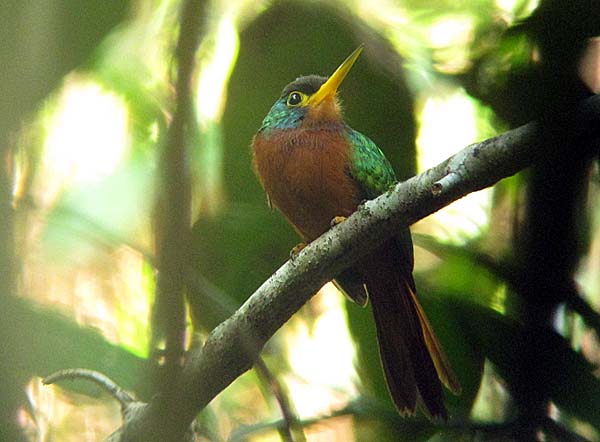 All visitors to Cristalino get a chance to spend a couple morning hours on one of the two 50-meter canopy towers. And every day is different. This week's excitement (for me) was this male Crested Becard, seldom seen here. This particular morning I was unfortunately with three young women who were extraordinarily disinterested in nature, ecology, and, in particular, birds. It would take something a little more flashy to get their attention.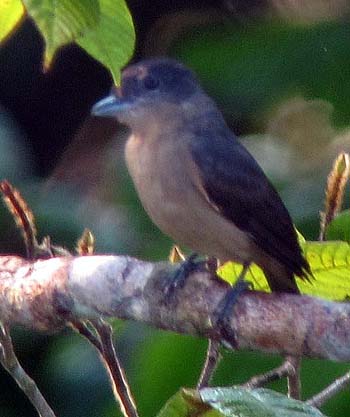 They weren't even the least bit interested even in cool canopy specialists such as this Brown-banded Puffbird. I mean, how often do you get to look down upon one of these?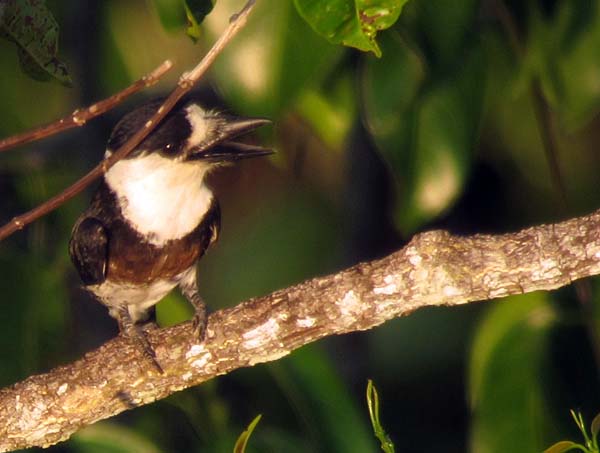 At at least for a moment, while we were on the river, this Sunbittern did elicit a mild "wow."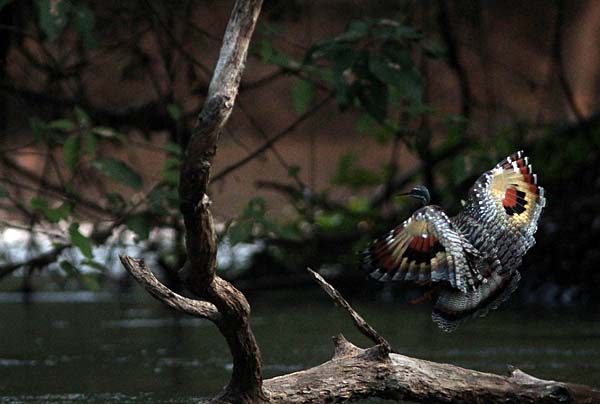 After they left, I had the good fortune of guiding the president of Conservation International, Russ Mittermeier. He likes birds, but even more was fanatical about seeing monkeys. In three days we saw six and heard the seventh out of the seven species that occur here. Here a sampling:
Brown Capuchin is a very common and confiding species near the lodge.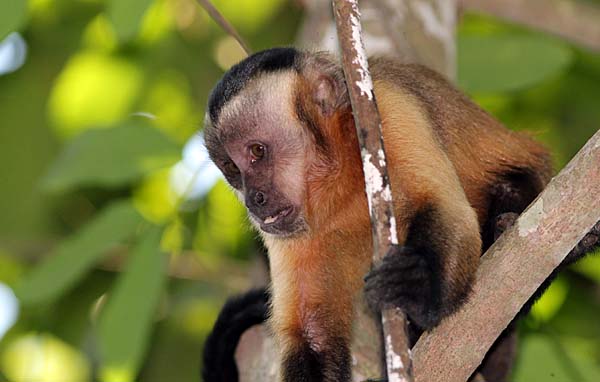 There is one small troop of Red-handed Howlers, very quiet during the day, and requiring quite a bit of luck to find. I've seen them three times in the past 5 weeks.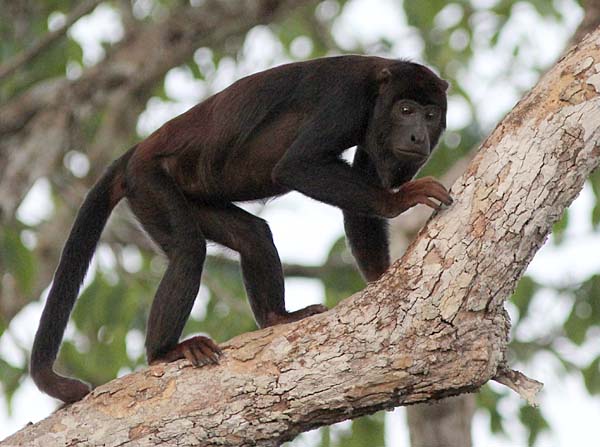 Rarer yet, and barely known, is Snethlage's Marmoset. It's not as white as Silvery Marmoset and has a black crown to further distinguish it.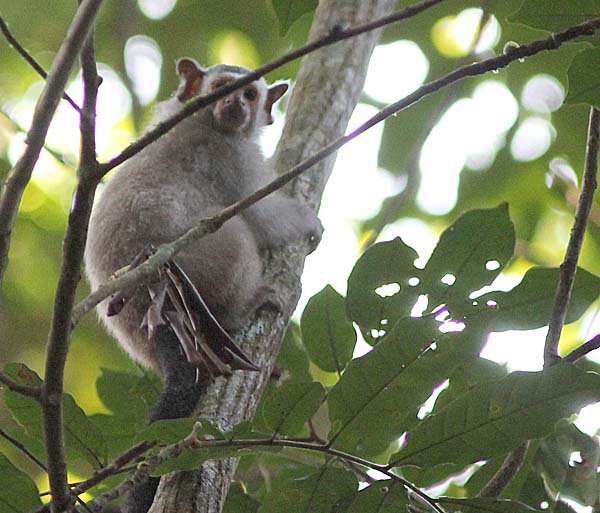 Also not seen so frequently is the White-nosed Bearded Saki, and we were very lucky to find two troops, including one with several very confiding animals.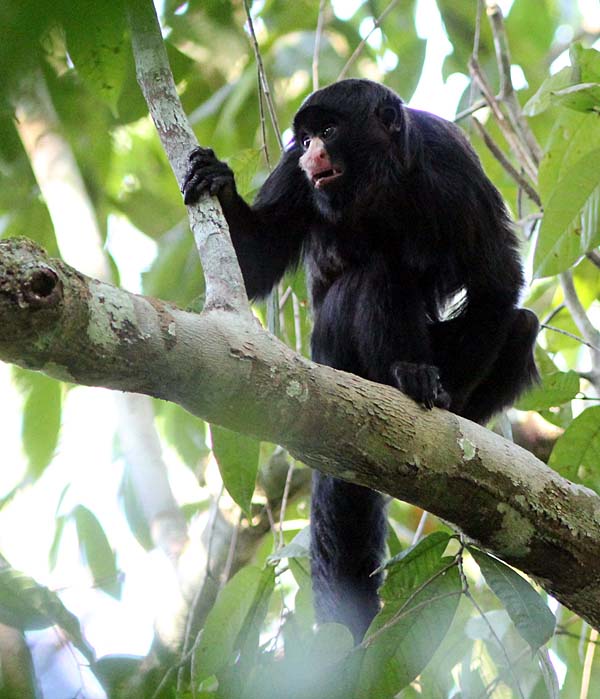 Russ's final analysis was that Cristalino is the best place in the Brazilian Amazon to see primates.
Photo at top: Even a gorgeous male Spangled Cotinga at the tower was not quite enough to get certain non-birders interested in looking through the scope.