This week we're back to the nice mix of birds and other forms of wildlife that make the Brazilian Amazon rain forest such an incredibly rich place, as I reveal yet another row from my Cristalino Montage.
There are several moths that look a lot like butterflies (probable mimics), but this one is the real thing. Colorful, compact, brittle looking and on the underside of a leaf all point to the metalmark family. The genus Mesene has several intensely saturated red and orange butterflies that have the annoying habit of landing on leaves just a couple inches above the ground and then flushing with any approach and disappearing in a flash. This Leucophrys Metalmark (Mesene leucophrys) landed some 3 meters above the ground and let me and guide Stephen Boddington get some pretty good photos to confirm the ID.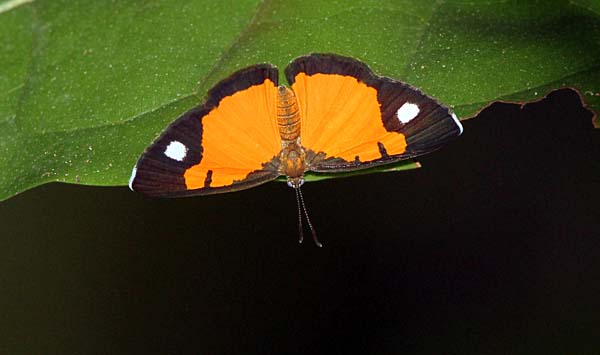 Cristalino Jungle Lodge is hands down the best place in the world to see White-cheeked Spider Monkey (Ateles marginatus), a Brazilian endemic. Fast-moving troops were quite noisy and relatively easy to locate, and once found were either indifferently confiding or even aggressive.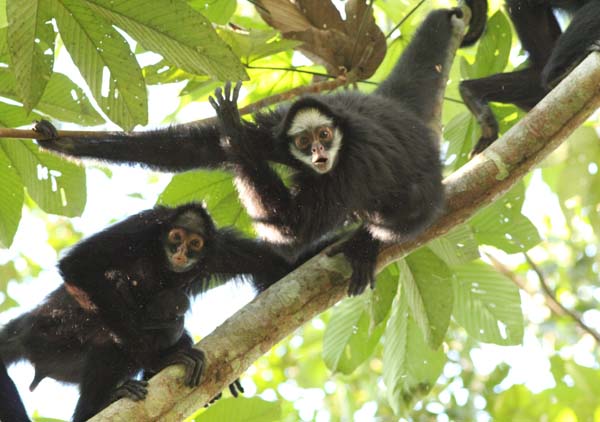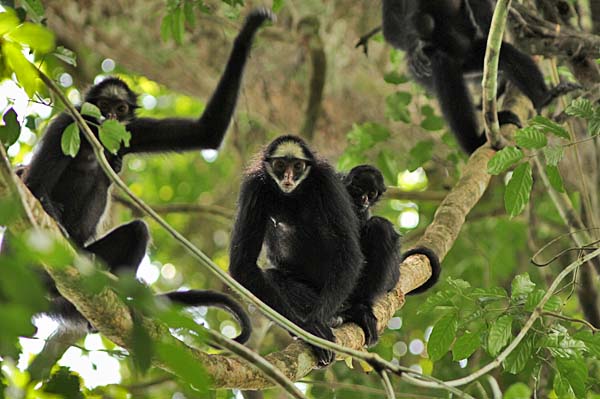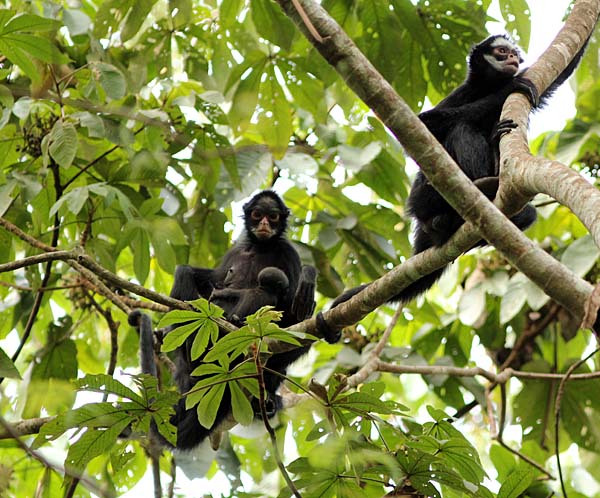 I heard Snow-capped Manakin on many days and saw them maybe three times. I probably would have seen this close relative of the Blue-crowned Manakin (they sound essentially identical) more frequently had I been guiding birders rather than "ecotourists" most of the time. So I was lucky to have a chance to photograph this one.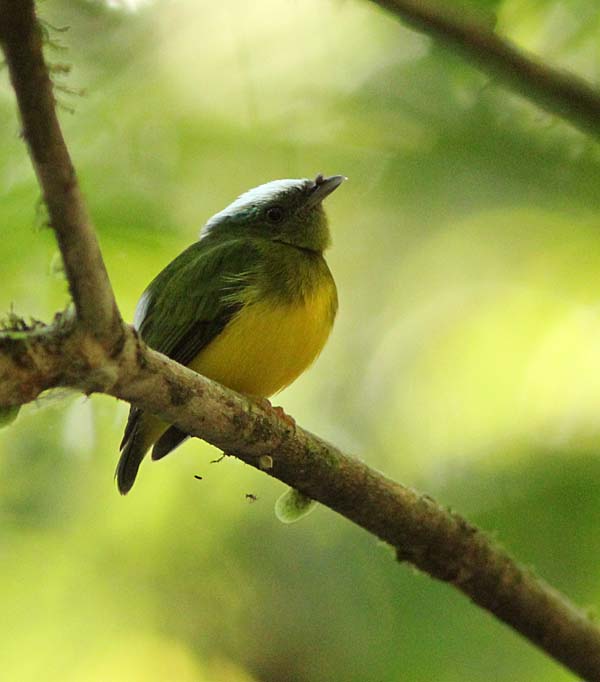 A group of Dusky-billed Parrotlets came into the long-fruiting fig tree next to the dining hall almost every day and after feeding would come to the ground for grit. There aren't many places where this species is so easy.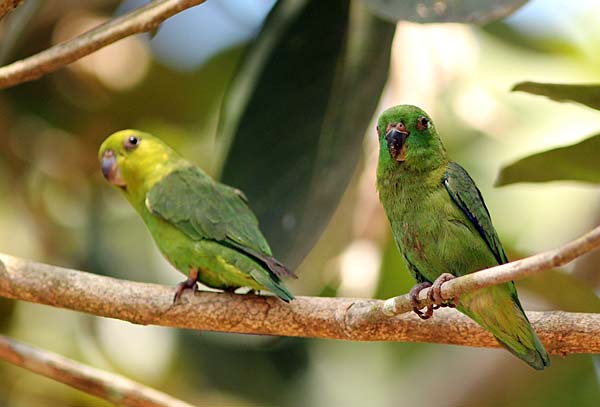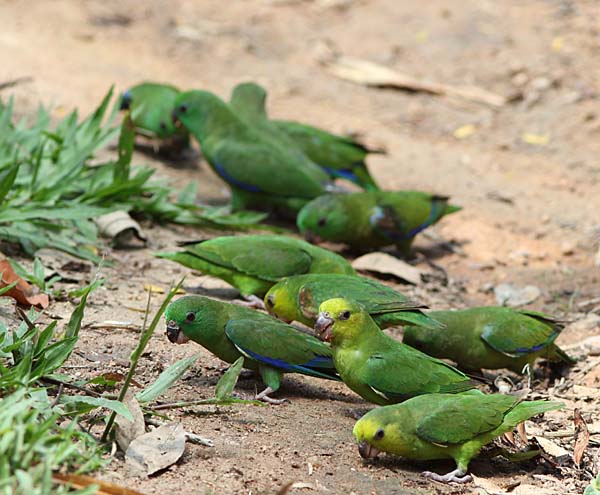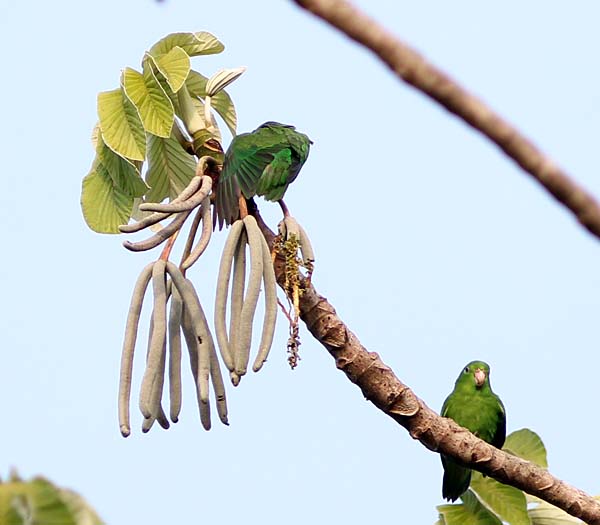 Most people recognize Capybara by name if not by that unmistakable rectangular profile. It's the largest rodent in the world, but belongs to a group of New World hystricomorph mammals so distinctive that they were once thought to belong in an order separate from the rodents. The Black Caracara was picking ticks off the Capybara one morning. This was on my second or third day at Cristalino, so I assumed it was a commonplace sighting. Well, I saw Black Caracara and Capybara dozens and dozens of times over the next 70 days and never saw that behavior again. Lesson learned: don't take anything for granted in the tropics.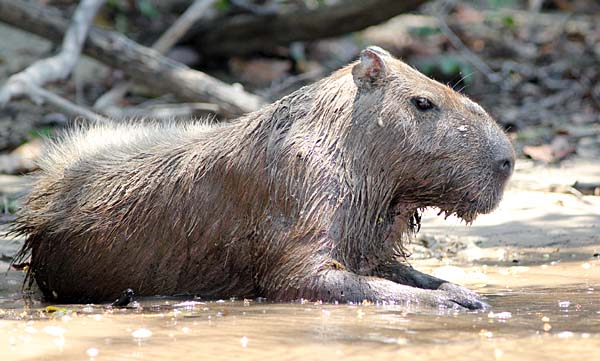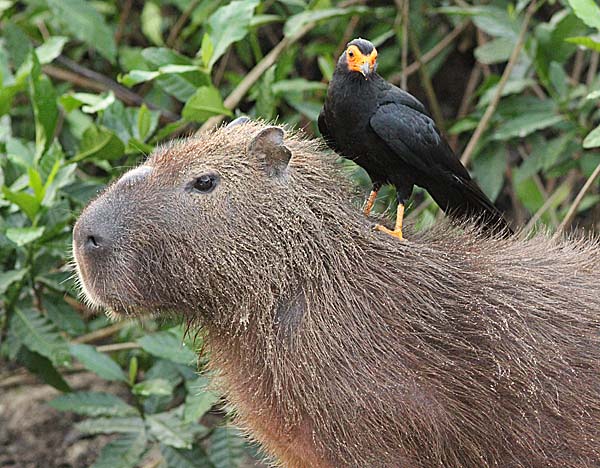 Well, maybe at Cristalino one can take Green Ibis for granted, at least August-October before the river levels rise too much. What's not predictable is how confiding an individual ibis will be, and whether it will be in good light for photos. It was quite surprising how different the bird looks in shade versus full sun.