This week's revelation of Row 6 from my Cristalino Montage has but one bird – but that's all it needs to belong on Birdingblogs. There are some really fun things here, and I'll try not to wax too enthusiastic until we get back to more birds.
We start with an instantly recognizable butterfly, the Widespread Eighty-eight (Diaethria clymena).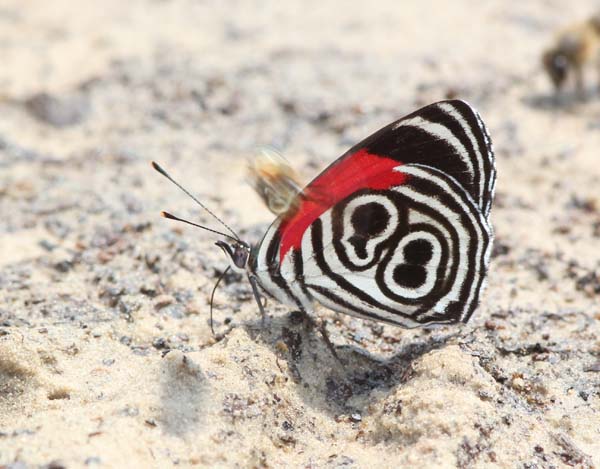 Most species in this group (there are a few genera) actually don't exhibit a perfect 88, but are nevertheless still called "eighty-eights." An example of one of the more common ones at Cristalino Jungle Lodge is the Astarte Eighty-eight (Callicore astarte), which looks more like an alpha-beta, at least on the left wing.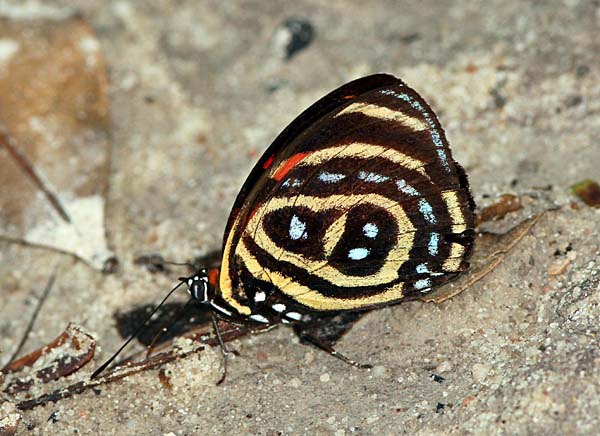 This week's lone bird is the fancy Red-fan Parrot, a monotypic genus. Rarely raising its crest, or rather the elongated, purple-tipped, red nape feathers, this species was heard more often than seen, though some mornings we would be lucky from one of the two canopy towers, sometimes perched, sometimes just flying by.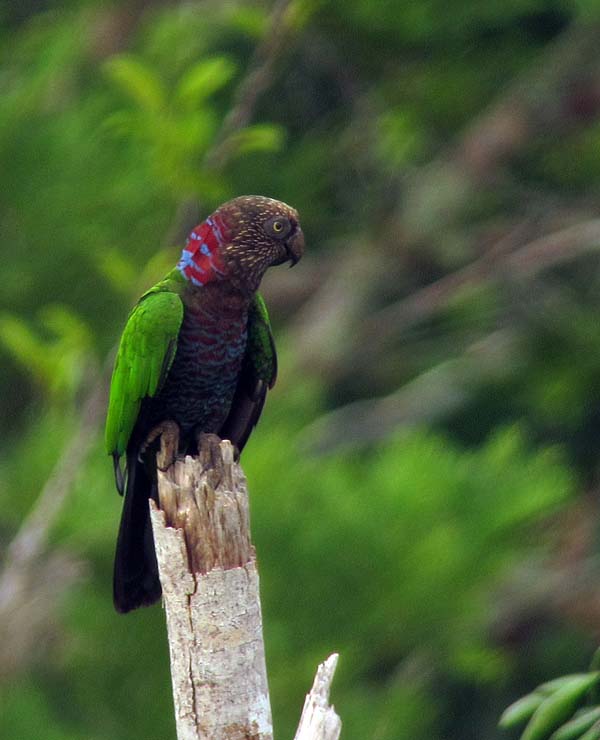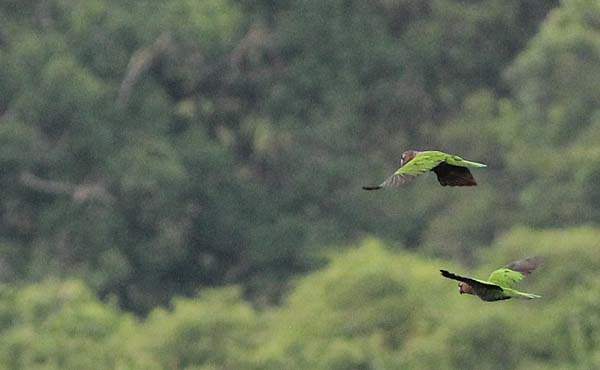 August to October is the end of the dry season, and not the best time for snakes – it's just too hot and dry, and I hear that December through March is much better. So I count ourselves lucky to have seen Brazil's Lancehead (Bothrops brazil) a species not mentioned as occurring here by other surveyors. Guide Valdirio found this one by the boats one evening, and a client found another smaller one crossing the path on her way to dinner one evening. We released this one just downstream and on the other side of the river from the lodge.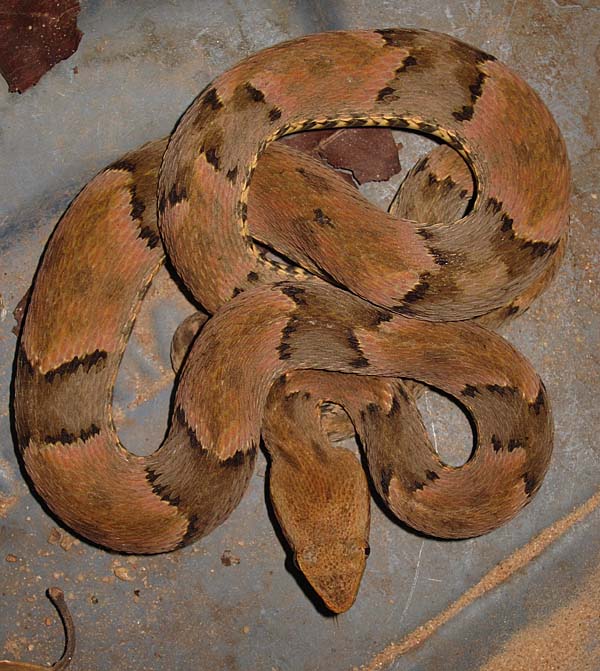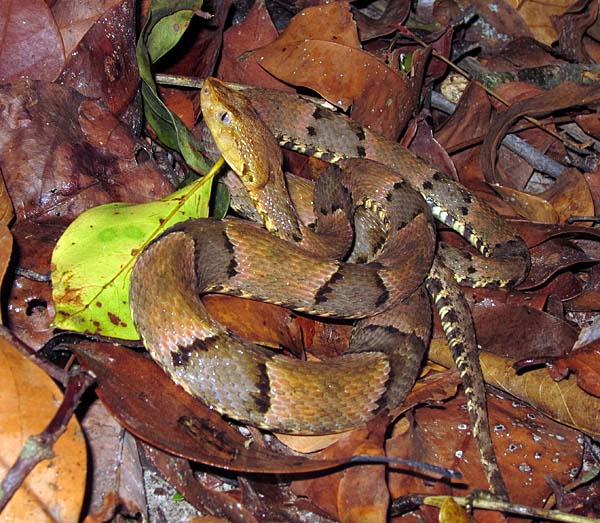 Supposedly more common, and certainly more widespread is the South American Lancehead (Bothrops atrox), but we saw just one during my stay.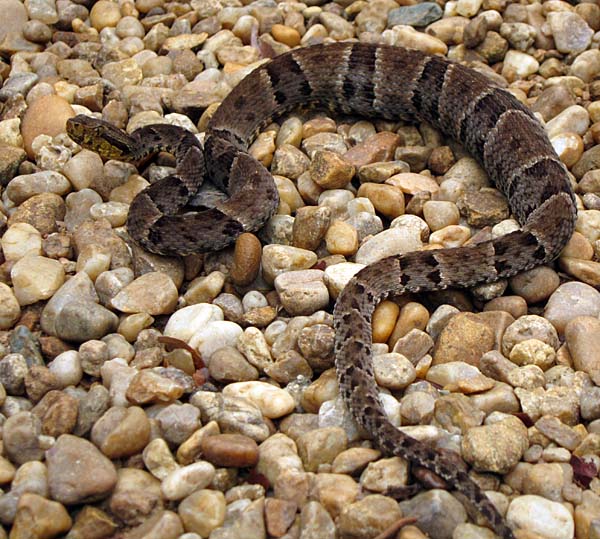 The fourth photo is of a red and black long-horned beetle, family Cerambycidae. Of the 500 or so families of beetles, this is one of the most familiar and easily recognizable. (Though I'm always prepared to be told that some obvious long-horn belongs to some obscure family I've never heard of).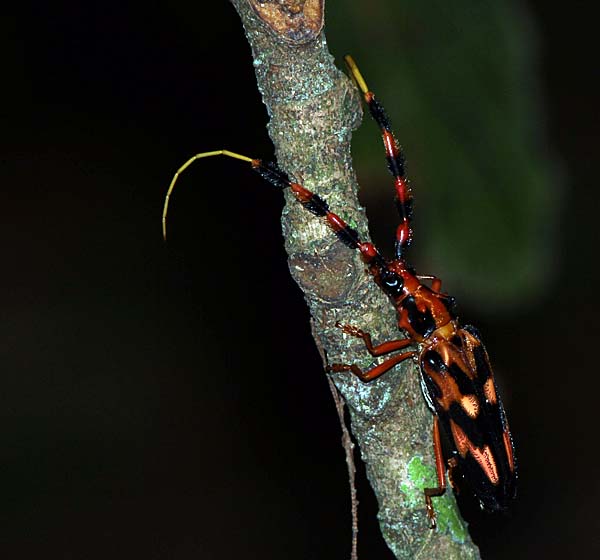 Here are a couple more species in the family that illustrate the namesake antennae as well as some of the diversity in size, form, and color.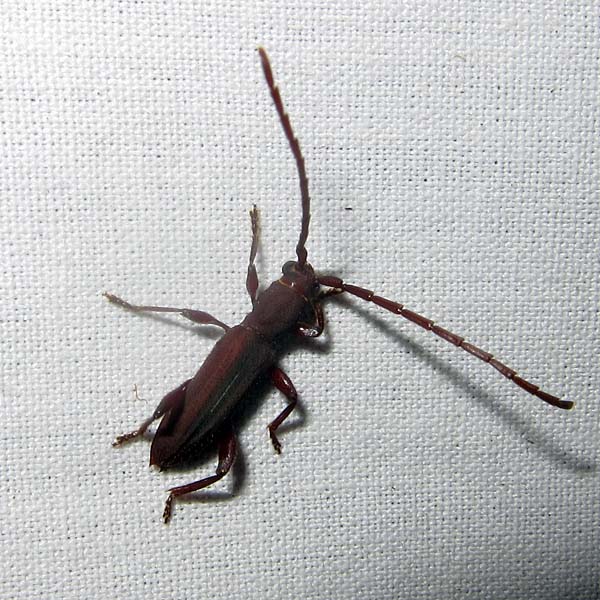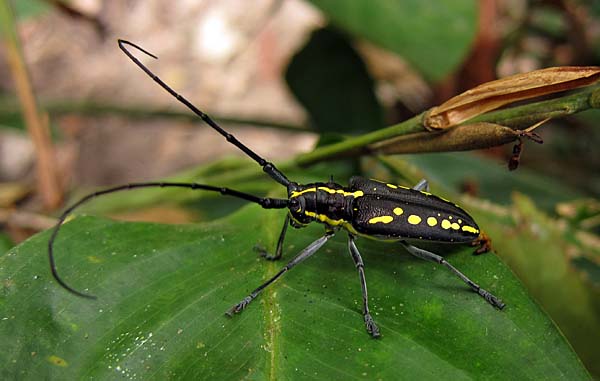 For their size, often striking field marks, and manageable diversity (only 1200 species) the sphinx moths (family Sphingidae) are a relatively well-known group, and one that I find particularly attractive. The only problem is the lack of resources for the lay observer in places of high diversity such as the Brazilian Amazon. Nearly every evening or morning one or more sphinxes would be appear on the screens of the library or on the ultraviolet-lit sheet, and every time it was a different species. The sphinx moth in the montage is clearly in the genus Adehemarius, but it doesn't match any species I can find online, and it's possibly just a southern Amazonian version of A. gannascus.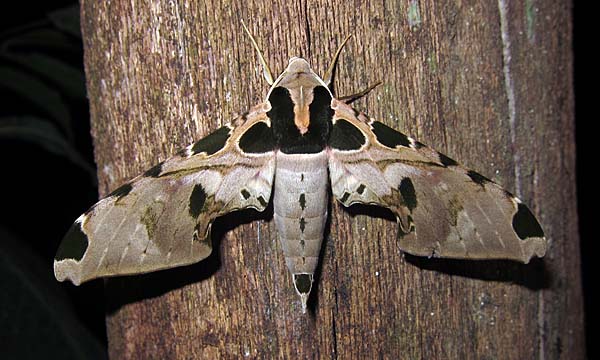 Here are a few more examples of sphinxes, illustrating some of the diversity as well as showing how recognizable they are. The first appears to be the very widespread Manduca rustica, followed by Pachylioides resumens, then a rather compact, petite sphinx for which I don't have even a genus yet.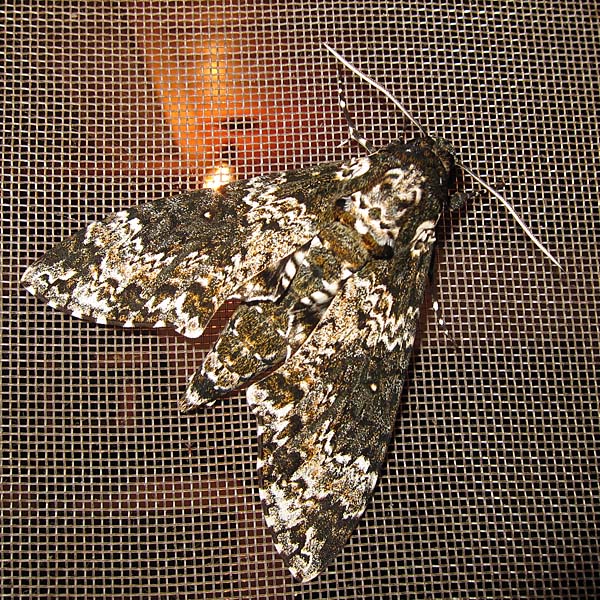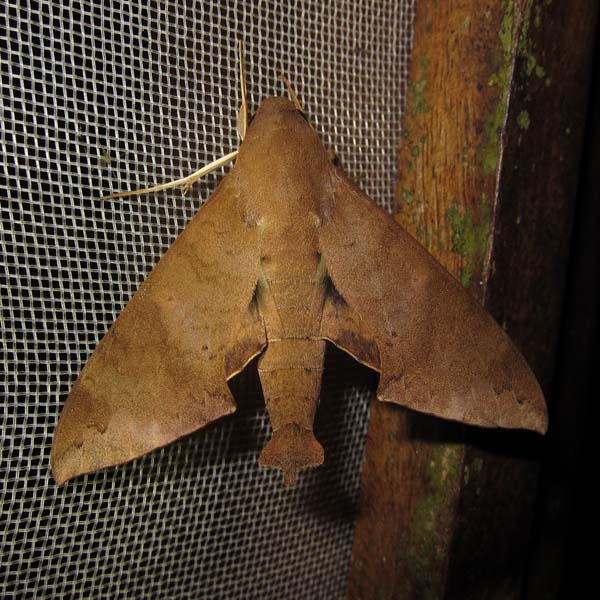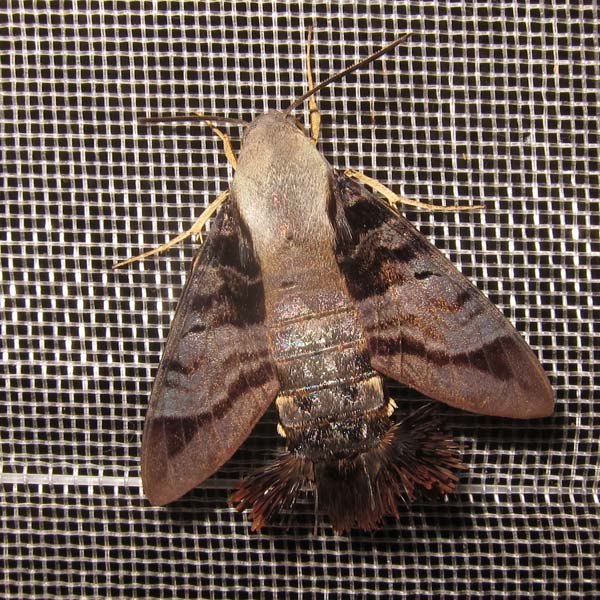 The final photograph is a cluster of caterpillars each of which could eventually become the lovely butterfly Morpho telemachus. This clustering behavior seems to be a defensive mechanism for what is apparently a perfectly edible caterpillar – they ascend to feed singly at night in the canopy, but during the day they look like an inedible mass of redness on the trunk of their host, a vine found only in seasonally flooded forest. Read more about how I learned the identity of this butterfly at my blog, Birdernaturalist.