In contrast to the last few rows, Row 4 of the Cristalino Montage is indeed all birds.
One of my updates from Cristalino showed off some the in-flight shots I got of the most amazing Sunbittern. I can't get enough of them, so here are a couple more, plus two of what this gem usually looks like, walking near the shore of the Cristalino River.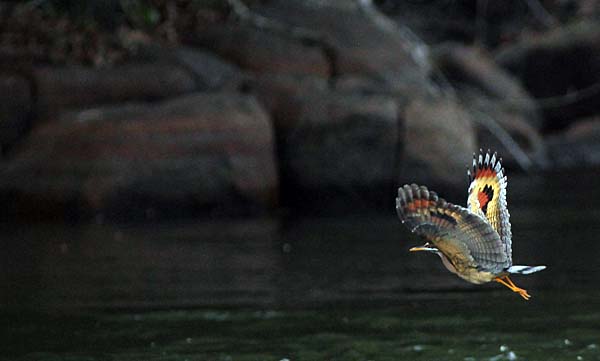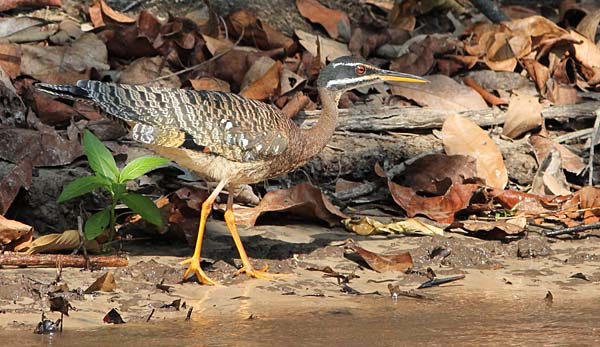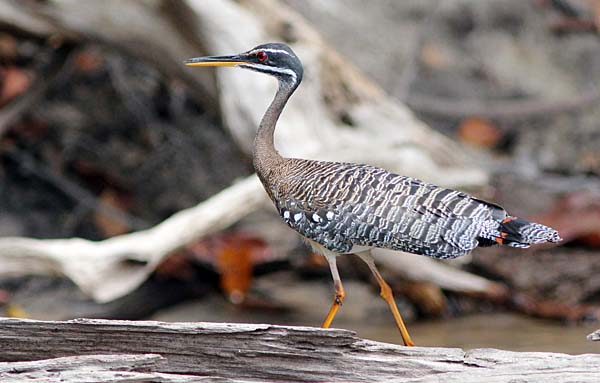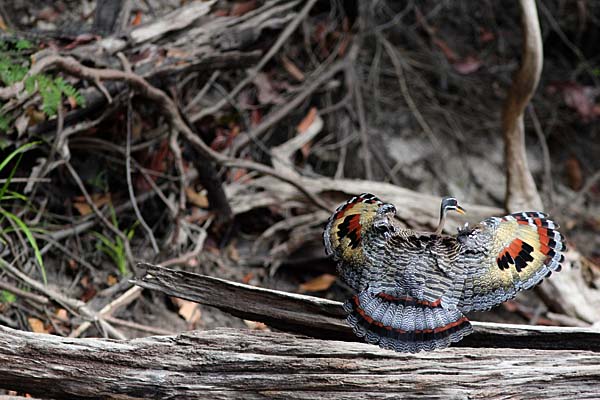 This next shot is a typical view of a euphonia, looking straight up at its vent. I took this photo as it was one of only two Orange-bellied Euphonias I saw during my 10 weeks.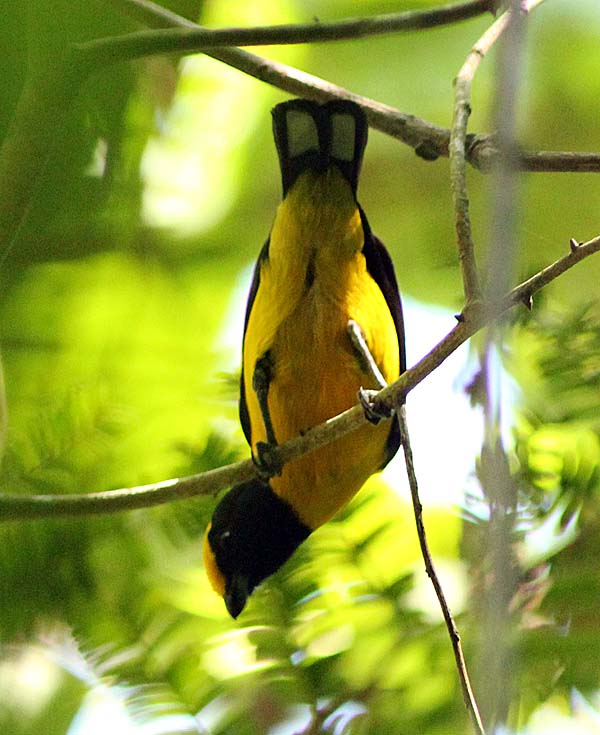 This is another poor photo of a euhphonia, but also a rarely seen one at Cristalino – White-vented Euphonia. You can just see the fieldmarks – the namesake and the very restricted yellow on the forecrown.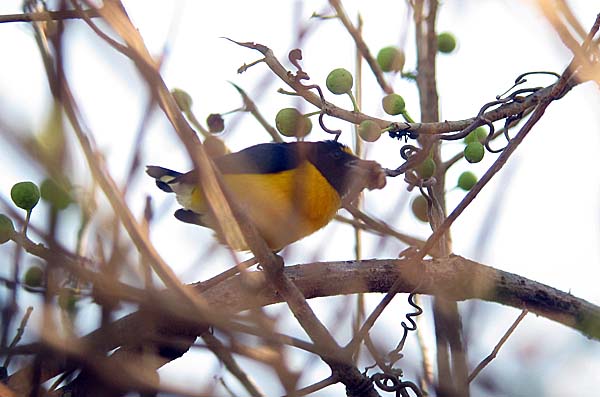 This next one is a fun shot of a Long-billed Starthroat feeding from a blooming Erythrina ulei tree on top of the Serra. Starthroats were common along the edge of the Cristalino, open areas such as Limão and the islands in the Teles Pires, and on top of the Serra.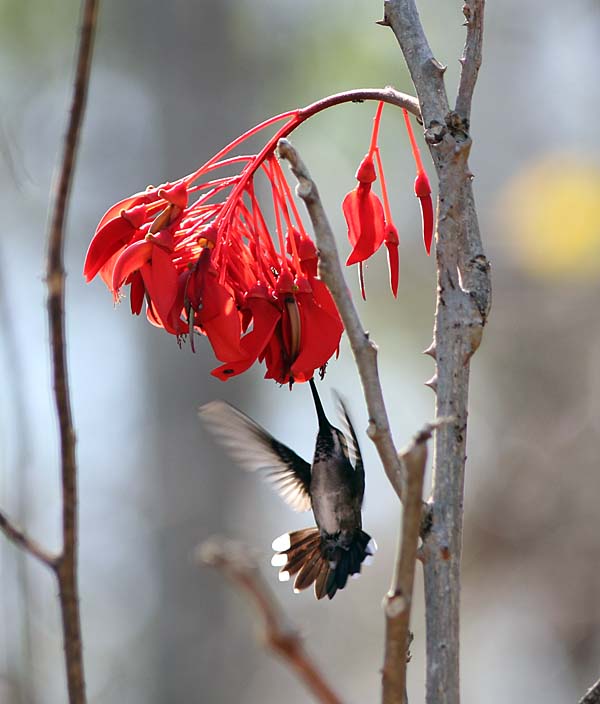 Plumbeous Kites were seen every day. They breed locally, and apparently many migrate through. Proof of the former came in the form of recently fledged juveniles on my last days. And evidence of the latter were kettles sometimes of up to 40 individuals.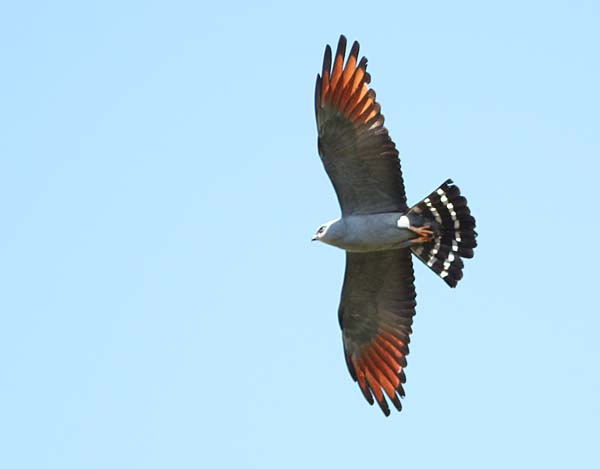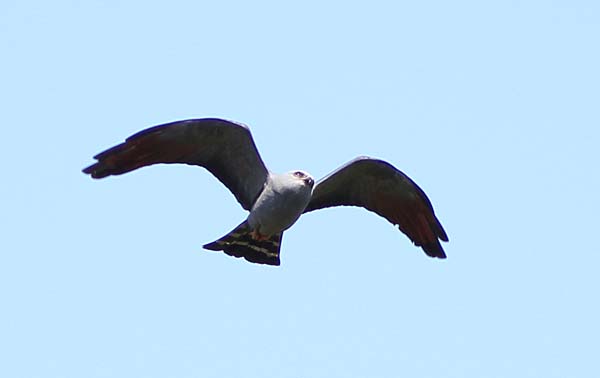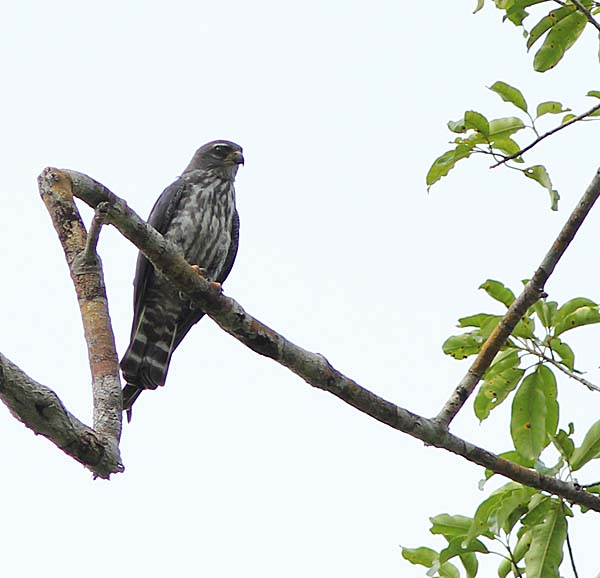 White-browed Hawk is one of the most beautiful raptors at Cristalino. One or a pair were seen not too infrequently by one tower or the other, calling from treetops early in the morning. During the middle of the day, they would find a perch in the forest understory to sit and wait for prey. This one was being mobbed by a large group of birds including Blue-cheeked Jacamar.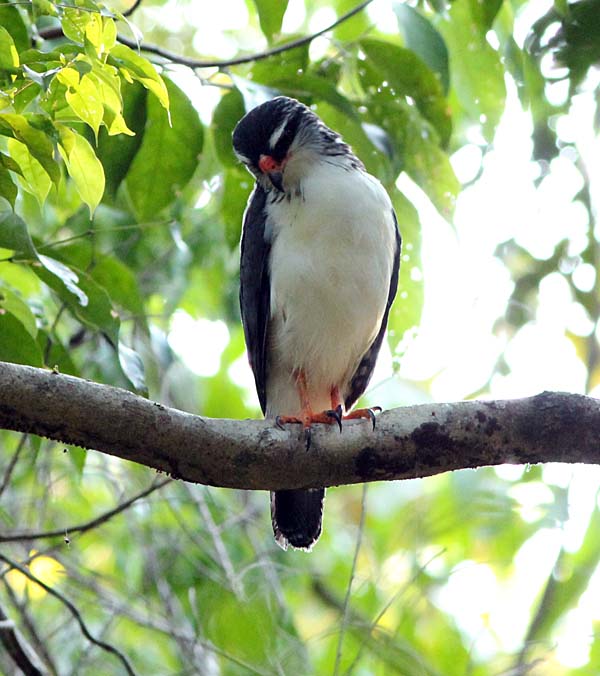 This last one was the Long-tailed Potoo that would appear every evening at about 6:00 p.m. at the "magic pond," some 15 minutes after sunset. It did this until the little pond dried up in mid-August. The light was always too low to get a really good photo, but you can't say I didn't try. It's clearly a much browner bird in real light than with flash.