It turns out that fancy feathers aren't such a recent invention after all.
This fascinating article on the structure, use, and evolutionary history of birds and their feathers by Carl Zimmer takes in a lot of recent research and discoveries. Published in the February 2011 issue of National Geographic magazine (on newsstands this week already; I saw it at the local Sunflower Farmers Market today).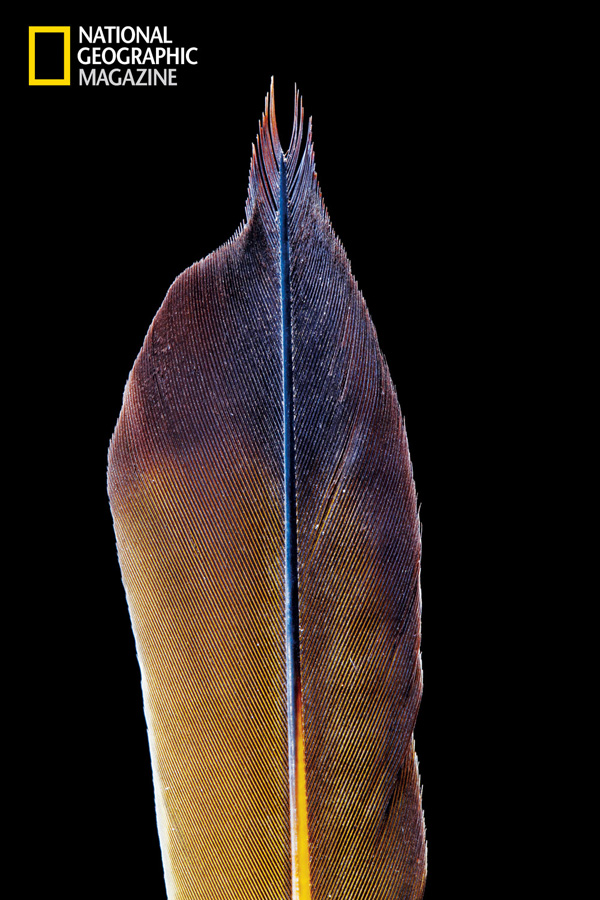 The author talks about the progress science has made in this field since the discovery of Archaeopteryx in 1861 to that of Tianyulong less than two years ago.
Get ready to read about how feathers are formed in birds' skins, how similar they are to scales, and the genetic underpinnings that control the shape of both. Read how it is they can now reconstruct the color of fossil feathers and how the term "exaptation" is applied toward theories in the evolution of flight.
An excerpt:
The closest living relatives of birds, dinosaurs, and pterosaurs are crocodilians. Although these scaly beasts obviously do not have feathers today, the discovery of the same gene in alligators that is involved in building feathers in birds suggests that perhaps their ancestors did, 250 million years ago, before the lineages diverged. So perhaps the question to ask, say some scientists, is not how birds got their feathers, but how alligators lost theirs.
Look for this cover on the newsstands. Especially notice the amazing photos by Robert Clark; my favorite is the closeup of a Great Argus feather. You can also read the National Geography article and see Robert Clark's photos online.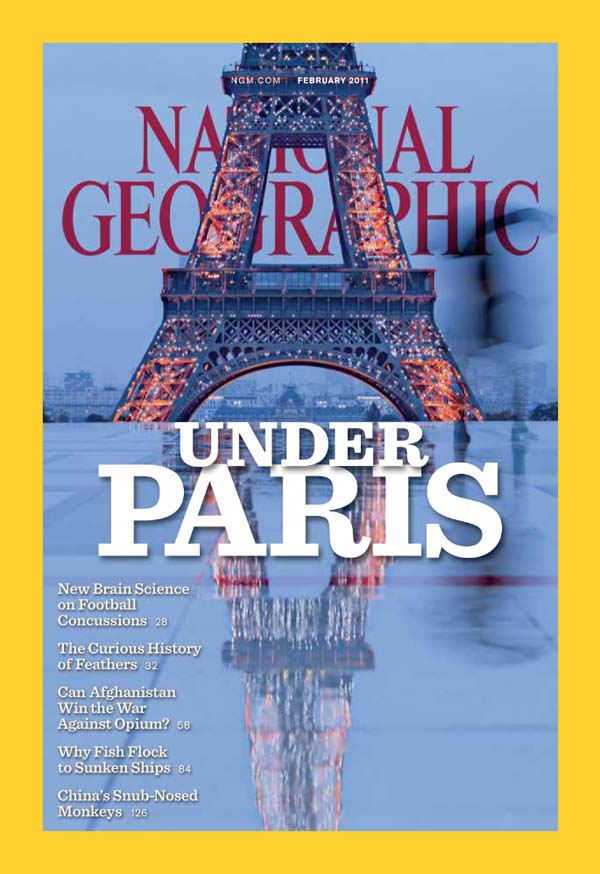 Photo at top: King Bird-of-paradise tail feather tip. Copyright Robert Clark/National Geographic, courtesy Peter Mullen, Ph.D.