Last Monday Alan Lewis, presumably having been tipped off with some insider information, posted an intriguing comment on Birdforum in the Slender-billed Curlew thread, which simply said:
Elvis has left the (first) building
After further rumours and speculation, it's now an open secret that the British Birds Rarities Committee (BBRC) have sent the file on the Slender-billed Curlew back to the British Ornithologists' Union Records Committee (BOURC). Why? Well presumably a number of BBRC committee members are not 100% happy with the record.
If you're not British then this may all be a bit new to you, so I'll explain. However, if you are British and this is all a bit new to you, then you must have been living on the Moon for the last thirteen years. Or maybe you've had a brain injury and lost your memory, in which case I apologise.
In May 1998 a Slender-billed Curlew was found at a group of small pools at Druridge Bay in Northumberland. Not only was this the first time the species had genuinely been recorded in Britain, it also represented the first record of the species anywhere in our galaxy for some years, though apparently the species is still thriving on various planets just 0.050 megaparsecs away in the Draco Dwarf galaxy (thank you Wikipedia).
After initial disbelief, the majority of birders in Britain came to accept that, however brain-pulping it may have seemed, Britain really had played host to one of the world's last surviving Slender-billed Curlews, maybe even the very last. After many years in circulation, both records committees (BBRC+BOURC) accepted the bird and it was banged straight onto the British list. The press release began by saying that this was probably the most important record both committees had ever assessed.
End of the story? No.
Not everyone was happy with it. And for years a number of very highly respected birders have been calling for the bird to be reassessed – a record of such importance, and for which a good deal of conservation effort hinges on, has to be five billion percent watertight.
Just briefly, this is how our bird record assessment system works: the ten members of the BBRC (of which Birdingblogs' own Martin Garner is a member) deal with the assessment of all rare birds which occur in Britain. There's a list of birds which they look at descriptions for, and in the annual report published in British Birds they say either
YES THAT IS GOOD, WE LIKE THAT
or they say
NO THIS IS BOLLOCKS, THE OBSERVER IS OBVIOUSLY A PRICK
However, when the record involves a potential first for Britain, after the BBRC accept the identification it is then passed on to the BOURC who also assess the identification and then look at the likelihood of the bird turning up in a genuinely wild context, and various other things, to make sure that the record is 100% safe. The BOURC then say either
OOH, THIS IS A GOOD BIRD AND WE LIKE IT SO WE'RE ADDING IT TO THE BRITISH LIST
or they say
NO WE'RE NOT HAPPY WITH THIS, MUGIMAKI FLYCATCHER IS A MADE UP NAME SO NO WAY IS THAT GOING ONTO THE BRITISH LIST. I MEAN JUST IMAGINE THE AMOUNT OF SPELLING MISTAKES THERE'LL BE IF PEOPLE TRY AND TYPE IT OUT ON BIRDFORUM
So the BOURC again have the unenviable task of either saying YES or BOLLOCKS to the world's last fully documented record of Slender-billed Curlew. The committee's chairman Martin Collinson is already costing the British taxpayer £1.2million in police protection, that's how serious this record is. Martin (of Ivory-billed Woodpecker-debunking fame) once wrote something about the record HERE on his now sadly neglected blog.
Who knows what the outcome will be? Not me, I'm far too stupid – the other day I repeatedly smashed my skull into a brick wall in an attempt to lower my IQ to a point where I could enjoy UFC cagefighting. It worked, and I'm now far too stupid to understand rarity assessment, though obviously before I was a total genius.
Of course this all goes way beyond the size of birders' lists and birders' reputations, and I feel a bit uneasy writing about all of this in my thick-as-pig-shit ignorant way – the Slender-billed Curlew is probably extinct. I'm sure you'll agree that that's very sad.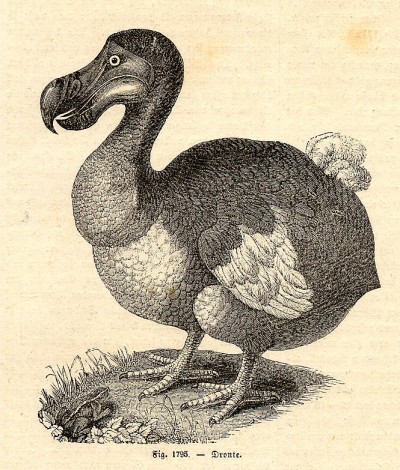 Random Posts:
Rich Hoyer: Jamaica's Endemic Birds Part 3: The next five Jamaican endemics I'll talk about are all suboscine passerines. I'm a compulsive categ
Category:Birding Neotropics

Gunnar: FINAL: World Birding Destination Cup 2013: Rounding up 2013. One New Years resolution is to blog more. Let's see if we can kick some life into
Category:Competitions and Contests.

DaleForbes: Steve Martin on filming The Big Year: Steve Martin interviewed by Letterman Steve Martin, Jack Black and Owen Wilson will star in the 2011
Category:Birding North America
Similar Posts:
TomMckinney:DSLR photographer slumps to whole new low: So another absolute disaster in British birding this week. You've probably all seen it, but in case
Category:Birding Western Palearctic

TomMckinney:A Christmas Carol: As a special Christmas gift, BirdingBlogs presents… A Christmas Carol, by Charles Dickens Marley w
Category:Birding Western Palearctic

TomMckinney:White-throated Robin in Hartlepool, UK: Monday morning, no blogpost written, what to do? Pager kicks into life and there's a White-throated
Category:Birding Western Palearctic

TomMckinney:aaaaarrrrrrrgggggghhhhh!!!: No. This just cannot be! No! It's happened again! Another sensational vagrant bird slips through the
Category:Birding Western Palearctic

TomMckinney:Some stuff I did last weekend, like watching a Bonelli's Warbler: Wednesday 29/6 We go out in the evening and we look for birds. We see young Merlins at undisclosed l
Category:Birding Western Palearctic