Rancid Bird Tours

. The very best of birding!
It's almost time for this year's Birdfair at Rutland Water, and as usual we'll be in Marquee 15 on stands 73-91, so please come along and see us for a chat and a plastic beaker of Mad Dog 20:20. We're launching a number of exciting new tours to unexplored places, alongside all your favourites. So here's some of the many highlights in our 2012 brochure: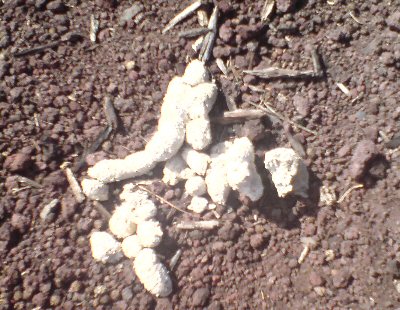 Fuerteventura White Dog-egg. Now virtually guaranteed on our Canary Islands endemics tour

The Gulf of Aden – a new pelagic frontier
This is our first tour to the waters off the coast of Somalia where we hope to discover a plethora of thrilling pelagic species. Boarding the MV Certaindisaster in neighbouring Djibouti, we will head east past gangs of ruthless pirates who are armed, desperate and seriously fucking dangerous. The Red Sea to the north has recorded a fascinating number of vagrant seabirds from the southern oceans, and should we survive more than three hours out on the sea we hope to encounter them, and perhaps even discover new birds for the region. Standard of accommodation for this tour will be basic, or at least it will be when we're dragged to Mogadishu and locked in a cellar.
Tour leader: hard man Ross Kemp
Simply Salford
For a foreign birder's first trip to Britain there's a staggering variety of places to visit and birds to see, but an ideal introduction is magical Salford, known affectionately to many as the "Turd in the Punchbowl". With no fixed schedule, our itinerary will be based on close monitoring of social networking sites to determine where the looting is currently taking place. We will then cycle on risibly small stolen BMX bikes to the sites of robbing, mugging and paggering, and have our fill as we cave in the window of Greggs the bakers and run off with carrier bags full of steak bakes. Having procured our supplies for the day, we can then leg it elsewhere, perhaps to bird-rich sites such as the M60 road bridge over the Ship Canal to scan for Lesser Black-backed Gulls sat on lampposts, or maybe even further afield to Chorlton Water Park where we will partake in unprotected sex on the bench by the duck feeding platform and laugh at all of the graffiti about someone shitting in a colostomy bag. Please note that for health and safety purposes, all tour participants must stuff their Sports Direct tracky bottoms into their socks.
Tour leader: Prof. Joey Barton
Why not add a personalised tag to your looting? For only a further £3,400 you can take a shit on the counter of whichever shops you decided to loot and then spray all copperz r basterdz on the walls.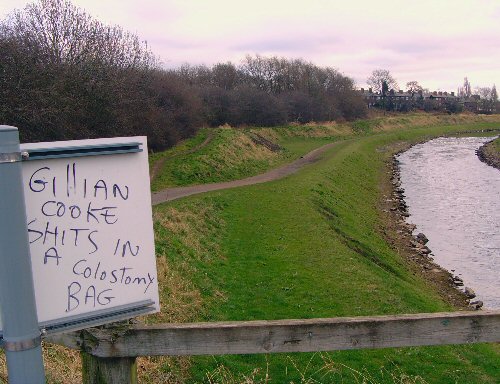 Incredible India – birds, dysentery and visa complications
Our catastrophic tour to India returns for its 13th year, and for both the first-time and experienced visitor to the Sacred Land, we offer the complete Indian birding package with something for everyone. From having your bag snatched in Paharganj to shitting yourself inside-out after eating a cooked chicken bought from the roadside in Gujarat, our scintillating tour criss-crosses this vast nation in search of respite from gangs of little bastard kids screaming, "gimme dollar!" Whether it's displaying Indian Bustards in the west or a myriad of Flycatchers in the Himalayan foothills, our tour will provide you with the perfect trip to one of the great birding nations. Providing your leader remembers to renew his visa this time.
Tour leader: Roland Dilligaf and local guides who are paid with potatoes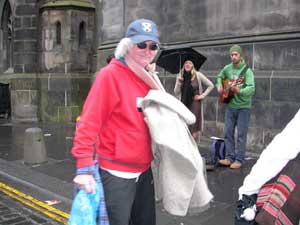 Indian birding expert Roland Dilligaf

Birds and murder
As well as a nation of world class birding, Britain has also produced some of the world's most malign and evil people. Finally here is a tour where you can gaze with worryingly morbid curiosity at the sites of infamous gut-churning crimes, and simultaneously enjoy some sensational birding! Meeting outside Harold Shipman's surgery close to open moorland littered with dead raptors, we will weave our way along a route of vile depravity and conclude our tour in Cromwell Street to pay homage to Fred West, before enjoying a spectacular dribble of a passage of Turnstones on the "beach" by the Severn Bridge.
Tour leader: Dr. Charles Manson (distinguished author of lots of those cheap true crime paperbacks with grainy black+white photos of crime scenes, which if you stare at them for long enough you can convince yourself that you can see a dismembered limb)
The wonders of British migration … and racism
This thrilling 11 day tour starts in the migrant trap cemetery surrounding Enoch Powell's grave and ends in Dover where we join a march with the English Defence League, whilst always keeping a close eye on the sky for rare and scarce migrants! Evenings will be spent secured within an isolated white middle-class bubble, sitting around explaining how you're not actually a racist but you just don't want them living next door to you.
Tour leader: that cunt David Starkey
For only a further £11,000 you can add on our thrilling Total Ignorance tour, which is structured around late night chats in the hotel bar about how ringing is so terribly cruel, how Global Warming is a lefty conspiracy and why National Service is the only way to stop all these feral children giving birth to another litter of rats. Other topics for discussion can also include how that Samantha Cameron is always turned out so smartly, and even a hushed chat about the effeminate boy who works in your local RSPB reserve cafe who you think might be, "one of them."
***
All prices are fully inclusive, but note that the prices DO NOT include tips, drinks, food, transport, accommodation or guiding. Single room supplements and additional costs will be of a bewilderingly high sum and are merely designed to confuse you. But what the hell, after your spouse died two years ago and left you everything, I guess you've got nothing to waste it all on other than birding trips. Please note that our guides have the right to slap you in the face whenever they feel like it.
Random Posts:
Rich Hoyer: Afromontane – A New World (and Word): I guess mountains are so rare in Africa, that an adjective has been coined to describe the forests f
Category:Birding Africa

Alex Vargas: Western Australia – Part 3 of 4: Pemberton, a beautiful town with beautiful people and many beautiful birds & Lake Monger + Erick
Category:Birding AustraliaDigiscoping & Bird Photography

TomMckinney: Tart the Gyr: So it's Sunday night, and I'm wondering why I should bother to write a load of garbage piss-poor poi
Category:Birding Western Palearctic
Similar Posts: