You know those people who look at something once and the info is glued in to their brain, seemingly permanently? I am not one of those people. I forget stuff as soon as I do not use/practice it. I love languages and birding, but neither of them are like riding a bicycle (at least not for me). But that all has almost nothing to do with learning the birds of North America.
I am in the process of hatching plans to make it out to the USA for "The Biggest Week in American Birding" in Ohio and then the "World Series of Birding" in Cape May NJ in May this year. This would be my first trip to North America and I am obviously really looking forward to seeing tons of wood warblers and other crazy birds – a trip like this is likely to offer a mind-blowing assortment of lifers, and I shudder at the thought. But in order to make any of this even remotely possible, I am going to have to put in some effort to learn some North American birds, otherwise I'll never know if I am looking at a Laughing Gull or a Bonaparte's Gull, let alone a Cooper's Hawk or a Sharp-shinned Hawk.Learning the birds of an entirely new continent is always going to be challenging, but one of the advantages I quickly found to learning the birds of such a well-studied area is that there really is lots of help out there to start to figure out what is going on with the (your) crazy birds. I started by flipping through a general bird field guide – it happened to be an older National Geographic bird field guide. I was not very impressed and that wasn't getting me very far. So I switched to something more specific and started working (almost) systematically through my various "waders of the world" and northern hemisphere wader books. But that was boring as hell.
Finally, I decided to take a more structured approach and went to eBird, and pulled out fantastic bar charts for the birds that have been recorded in Cape May, New Jersey in the month of May. Now I was getting somewhere. Export data. Excel. Sort by abundance. I now had a rough probability list of the birds I could see in the World Series of Birding. Yatzee!
So, according to my newly generated Excel sheet, I was most likely to encounter Laughing Gull (Leucophaeus atricilla), occurring in a staggering 60% of samples for the area in the second quarter of May, followed by the Red-winged Blackbird and the Northern Cardinal – what a great place to start! Having already confined that other bird guide to the pile of unloved books that lives in the corner of the room, I turned to polarizingly beautiful Crossley ID Guide to Eastern Birds. When I first bought this guide a few months ago – just out of sheer interest – I was mesmerized by the beauty of the plates and all the detail hidden, just waiting to be discovered. But it was only in the last couple of days that I really discovered just how useful this guide could be to a learning birder. Armed with my fancy eBird/Excel sheet, I started going through the list from Laughing Gull direction European Goldfinch, 297 species later. So far, I have only managed to work my way down to Gray Catbird (Dumetella carolinensis) – species number 10 – so this little exercise is going to take a while 😉
The great thing about Richard Crossley's plates is that, for each species, I could quietly and carefully work my way through the plates to get a feel for the different images of the bird in various positions, poses, plumages and geographical variations. What a great way to get a feel for the variation and detail!
I then opened up the birding game to go virtual birding in Corpus Christi, Texas. It might not be Cape May or Ohio, but at least the birds are North American! Not wanting to push it too far, I started at the easiest level "hiker" and started exploring the world of North American birds. After each guess, I would refer back to the Crossley guide and explore that species to get a good feel for the species and the details I should be looking out for. After a while, I started to get cocky and stepped it up a notch to the next level "birder". I naturally sucked, but I could definitely see an improvement, and those small successes were a great inspiration.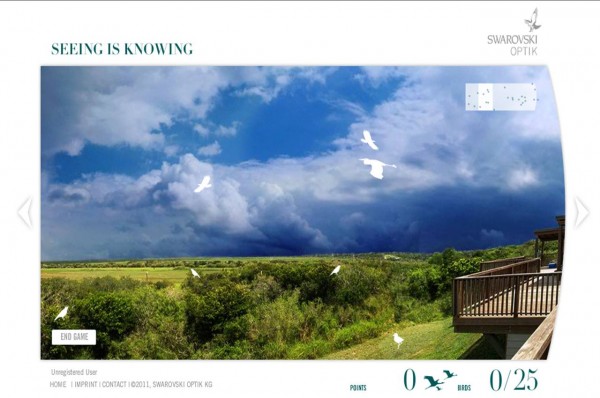 Now all I need to do, is master the remaining 400+ species possible in the areas I will be visiting and I will be all set.
Sometimes I wish my head had a USB port.
Happy birding,
Dale Forbes