Hot off the press are these photos from the Baja California Tour that I just finished leading with Steve Howell.
I scouted this itinerary four years ago and have been frustrated at the seeming lack of interest in the tour since then. However, suddenly this year it was a go, and this year's tour participants are raving about the birding here and are convinced that this tour should sell out every year. I agree.
It's hard to beat the exciting mix of species and tremendous numbers seen on this tour. To top it off are the gorgeous and varied settings of tropical deciduous forest, various forms of desert scrub, and the strange mix of endemic cottonwoods, oaks, and palms in a mountain canyon.
Seeing the three AOU-recognized endemics isn't tough (Belding's Yellowthroat, Xantus's Hummingbird, and Gray Thrasher), but one must work a bit harder to see those subspecies that will surely someday be recognized as species. One of the top birds of the tour was this pygmy-owl, still considered to be a subspecies of Glaucidium gnoma, but with a recognizably different voice and being so geographically isolated from others that it should be recognized as the Cape Pygmy-Owl, Glaucidium hoskinsii.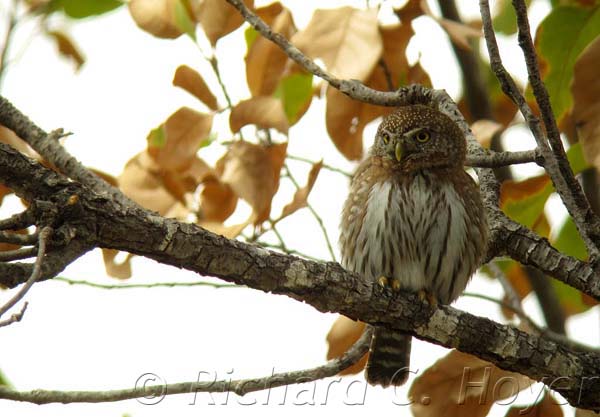 My favorites from the tour were the unexpected vagrants that we found, some of the best ever found on a Mexico tour. We started in the foothills of the Sierra de la Laguna with a Black-throated Green Warbler, which turned out to be only the second record from the Cape Region and perhaps also the first photographically documented record from the state of Baja California Sur.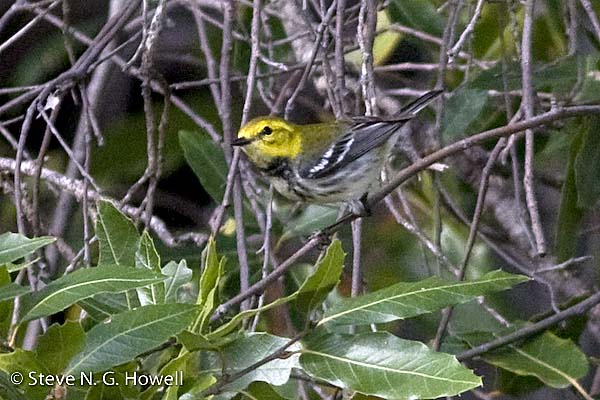 Next came a trio of Roseate Spoonbills just outside of La Paz. Being a casual vagrant to Arizona from Sonora – just across the Gulf of California from where we were – this species didn't strike me as such an oddity from here. But when I called them out, Steve nearly jumped out of his skin in excitement. Little did I know that there was but one record from the state. Apparently that record was photographed, but with no one being able to locate said photograph, this one here is now the only documented occurrence from BCS.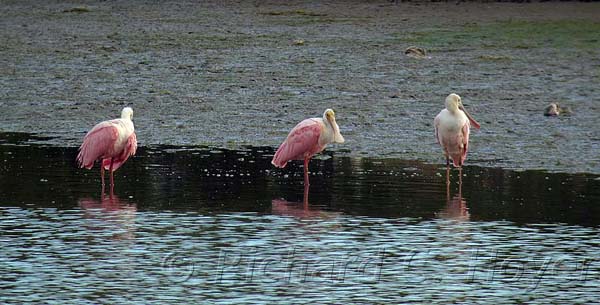 We then checked the nearby Chametla Sewage ponds a second time, the first being rather birdless, and came up with this Ruff.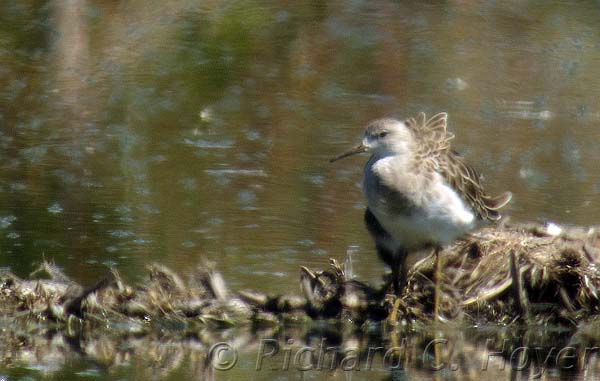 The next morning there were FIVE Red-throated Pipits at the Chametla Sewage Ponds (but no sign of the Ruff). This species breeds in western Alaska, and nearly all of them migrate back across the Bering Strait into Asia to winter in S Asia. A very tiny handful seems to migrate across the NE Pacific Ocean to California (seen there only in the fall) and work their way south to Baja and then perhaps winter somewhere in western Mexico. There have been a couple individuals found wintering in this area in recent years, but this is the first time that such a large number have been found in mid-winter anywhere in the Americas. This one was the most colorful of the group, perhaps already molting into some breeding plumage.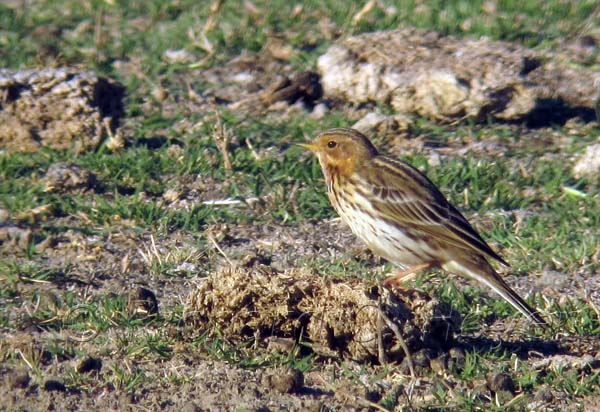 As a tour finale, we drove up to the Bahia Magdalena to see Gray Whales on their mating and calving grounds. That was just this morning, and we had some wonderful close encounters with these giants. The numbers of pelicans, cormorants, gulls, herons, and Osprey from here were also astounding.

Our final exciting vagrant was this Wood Sandpiper, back for its second winter at the Chametla Sewage Ponds. This first record for Mexico was found in August 2010 by Steve Howell and others and remained to winter into 2011, seen by many birders. It was then re-found this past fall and seen as recently as December. Steve and I took our tour here three times in two days hoping to see this rarity (finding the Ruff and Red-throated Pipits in the process), and we even drove around some of the well-watered agricultural fields in the region to no avail. I theorized that it had been snagged by one of the several Peregrine Falcons that strafed the area daily. Then today, on our long drive back from the whale trip, we made one last quick check of the fields, and there it was, foraging happily with several Greater Yellowlegs as if it had been there the entire time.
Photo at top: The San Lucan Robin is one of the more obvious pending splits (from American Robin) in the Cape Region of Baja California Sur.