You don't want to miss running and see birds with this view!
At 7 AM on August 16 we are arranging a run on the Hambleton peninsula at Rutland Waters Nature Reserve. There is nothing strange about a run here. The local runners from Rutland Running & Triathlon Club, Leicestershire and Rutland Sports and Melton Running Club run here all the time. And for birdwatcher as one of the prime sites in the UK for Osprey and home for the British Birdfair every year in mid-August the Rutland Waters Reserve hardly needs an introduction. One would have thought the groups of birders and runners would have met already, as both groups have vested interest in conserving green areas for recreation and for conservation.  But although it is not rare for runners to participate in fund raisers for different charitable causes, only very rarely have runs promoting birdwatching or bird conservation been organized.  So as a runner and birder, I am very proud to present the Rutland Birdfair Run for Birds 2014. I will come back to the program details lower down in this post, but for now let me present the objectives.
Created 08.02.14 by BirdingPeru
A perfect route to combine running and birdwatching. On Aug 16, 2014 at 7 AM birdwatchers and runners will coincide for a leisurely slow 8.3K (5.2 Miles) run around the peninsula at Rutland Waters. The birdwatchers will point out birds as we run along. A few short breaks will be made where specific species can be seen.
5.1 miles (8.2 km)

on the Rutland peninsula.

Guided birdwatching run

. We'd run in slow pace. Running birders will help identify birds that we hear and see along the trail.

Specific spots to take

short stops to look for birds

along the route.

Birdwatching Half and Full Marathon

– we aim to see or hear 21 common species of birds on the run and 42 species of birds including pre-and post run birding. Quite a different marathon compared to 21 or 42km of running.

Free of charge.

Participants can

support bird conservation

by visiting the

Birdfair between August 15-17

(Children under 16 free entrance) or donate to the

Operation Turtle Dove campaign.
How to spread birdwatching
Birdwatching is great hobby. We who practice it are very concerned about the welfare of the environment and the conservation of threatened species. We all know that the world would be a better place if there were more people practicing birdwatching. Although the interest in birds is increasing in general terms, yet birdwatching clubs, as well as specialized birdwatching magazines, find themselves losing members and subscribers. Why is that?
I think it to a large extent has to do with the information overflow and that people nowadays seem to have little time to fit in a new hobby. People are also getting more and more comfortable, and will rarely go out of their way to experience new things. It needs to be accessible at the fingertips. Why go to a slideshow or a talk when the most amazing bird-photos and conservation-talks can be experienced on 500px and TED on the internet?
So while interest for birdwatching increases on the internet, and certainly more people are feeding birds and looking at them from their homes, the proportion of people going out of their way to experience bird-life or getting involved in bird conservation activities is rather stagnant and may even be losing ground.
It is a big step from a backyard feeding casual birdwatcher to one who feels confident encountering the birds in nature and in protected reserves. It is also a large leap from being casually interested in nature to become an ardent conservationist. People are simply too comfortable to do what it takes.
The next big thing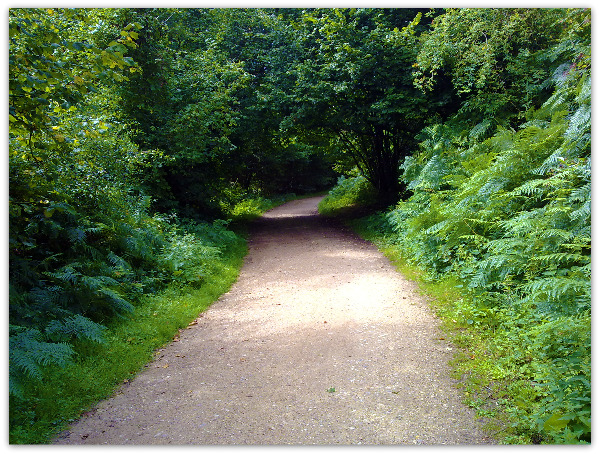 This takes me to the principal idea behind this initiative. More birders and people concerned with nature are needed to make the planet a nicer, more sustainable place. Birding Festivals such as the British Birdfair at Rutland Water, are immensely important to get people, who are to some extent already converted, to step up their game to become more environmentally aware and more active visitors to protected areas both in the country they live in, as well as abroad where eco-dollars can have an immense impact on safe-guarding the last tracts of isolated cloud forests. But birding festivals are probably not so effective to reach people who are not yet initiated. Un-initiated people are unlikely to go out of their way.  That is why bridges need to be built to meet with these people where they already are anyway.
To spread birdwatching to an even larger circle of people it helps if the subjects remain in their comfort zone. Rather than having people come to birdwatching, birdwatching will come to the people!
It is a matter of combining events. So why not bring birdwatching to runners.  Runners make excellent prospective birdwatchers.
There are far more runners than birdwatchers. Runners understand the concept of conservation and the environment, because they know that their own ecosystem, that of health and body, is dependent on the work they put in and their diet. If one feeds on junk and garbage and if one does not put in the training, the results for running can be devastating. The environment responds in a similar way to garbage and lack of dedication (read conservation programs).
Runners could become good ambassadors for conservation.  A gentle introduction while the runner is in his/her comfort zone (read running), may well be a first step. At the same time, this unique first time event, could well be the start of something larger. I envision local birding clubs and running clubs all over the world engaging in similar events. 'Run For Birds' could become the next big thing.
What is in it for the Runner? It's like wine tasting.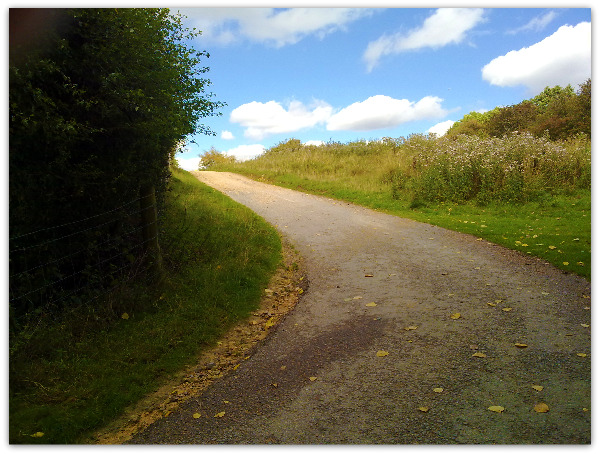 It seems evident that the birders have most to gain in what I explained so far, and pessimist birders would possibly argue that runners are unlikely to be interested. Isn't the point of running to get between point A and point B as fast as possible?  Why do you think they would be interested to stop for birds?
But let's look at it from another point of view. I am sure most runners enjoy the runs in the spring when it is again possible to run on country tracks rather than icy tarmac and that the birdsong chorus makes running euphoric.  It is the natural state of human beings to be curious about what is around us, and I know that I for one, love to be able to tell what kind of birds I am hearing and seeing while I run. A birder can easily pick out and name a dozen to twenty species of birds of that same morning bird chorus, just as a good wine connoisseur recognizes subtleties in the bouquet of a fine wine to tell which grape is used, in which country it is made, and even how old it is. Using the sense of smell for wines and using the sense of hearing for birdsong are dimensions of life that most people are not aware of.  Birdwatching and Winetasting have a lot in common, not least the fact that birdwatching is done to a large extent with the ears, as wine tasting is done principally with the nose. Next a bird and wine festival perhaps?!
Run for Birds movement
As mentioned above, fund raising for bird conservation at races is quite rare, but there have been individuals who have made pledges for conservation as they prepare for a marathon. I did so myself raising money for the Colibri Cloud forest project on the old Satipo road in Peru a few years ago. Last year Simon Mitchell and I formed a Facebook group called Run for Birds in order to coordinate individual bird conservation fundraising initiatives while running.
Tristan Reid surprised us all when he took on perhaps the most ambitious challenge of all. Being far from a lean and slender marathon body, and having no previous experience, he set out to run no less than 14 marathons and to run a total of 1000 miles in 2014, to raise money for Operation Turtle Dove. He writes about it on http://www.theinkednaturalist.co.uk/.  Since Tristan been such a inspiration in his plight this year I would like to suggest that those of you who take part in the run on Saturday August 16 might like to donate £5-£10 on Tristan's Tristan Reid's Just Giving page, where all donations will go to Operation Turtle Dove.
Run for birds Rutland 2014 FAQ.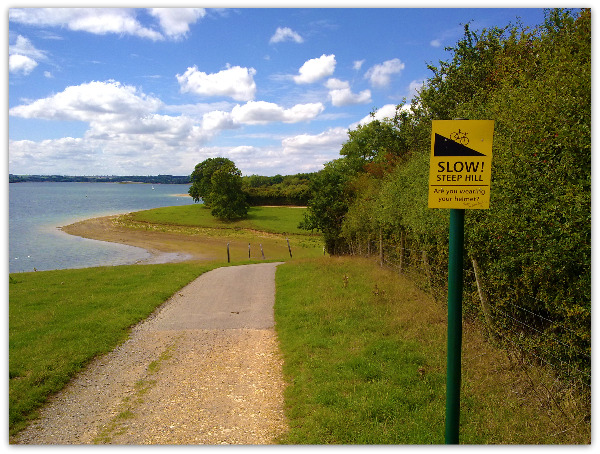 Q. How the heck can you combine birding and running?
A. This is not so much your regular running event. In part I got the idea when I recently opened Tripadvisor and noticed a guy in Lima, Peru (where I live) who was offering city tours on the run, for visiting runners in Lima. How cool is that? I thought, why not do this for runners?
The main purpose of the run is to make birders and local runners meet. We shall be doing a 2-3 stops over the 8km course to look for birds, and after the run we make a longer session of birdwatching with telescopes to see birds at the distance.  We hope we can also activate some local birders to become members and start running with the local runner clubs.
Q. What does it cost to participate?
A. It is free of charge.  However we recommend visiting the British Birdfair while you are at it. The entrance fee goes to bird conservation. The fair is not totally directed towards extreme birdwatching, but a rather large portion is about feeding birds in the gardens, celebrities such as Simon King, Chris Packham and Bill Oddie are present.  There are many tour operators who also cater for the general public interested in combining nature and culture.
You may also want to support runner/birder Tristan Reid's fund raising campaign for Operation Turtle Dove.
Q. When?
A.  Meeting at 7 AM on Saturday 16th August.
Q. Where?
A. Here is the route  or if you're on a mobile device try this mobile optimized link instead.
At the start point there is a small car park to the left. If the event we are more than 20 cars, we also have permission to use the small side road to the left just before entering the forest about a mile to the west of the starting point.
Q. What should I bring? Do I need binoculars.
A. If it has been relatively dry, ordinary running shoes will suffice, but if it has rained it may be quite muddy in some places. The idea is to see or hear that the birds without additional gadgets.  But you probably want to bring a small camera on the run or perhaps smaller binoculars. Experienced running birders (myself included) will bring binoculars on the run which I will lend to anyone wanting to take a look at a bird.
Q. What is this about a marathon when we are only running 5.2 miles (8Km)? A marathon is 42km.
A.  Let's see it as a motivator. It is not 42 km in this marathon, but 42 species of birds. With the help of local Rutland birder Steve Lister, we have chosen 21 species of birds which should be quite easy to spot. The aim is for everyone taking part to see (in some cases hearing may be enough) these 21 bird species. With the birding after the run we shall see an additional 21 species to complete the marathon.
Q. Which are the 21 Half Marathon species at Rutland?
A. Graylag Goose, Canada Goose, Mute Swan, Egyptian Goose, Mallard, Tufted Duck, Great Crested Grebe, Great Cormorant, Gray Heron, Little Egret, Coot, Lapwing, Black-headed Gull, Common Tern, Magpie, Jackdaw, Rook, Crow, European Goldfinch
Q. And for the full Marathon, which additional species do you consider?
Gadwall, Little Grebe, Osprey, Sparrowhawk, Buzzard, Moorhen, Common Sandpiper, Great Spotted Woodpecker, Green Woodpecker, Kestrel, Bank Swallow, House-Martin, Great Tit, Blue Tit, Long-tailed Tit, Wren, Chiffchaff, Robin, Blackbird, Starling and Linnet.
Q. I have never birdwatched before. Can I still participate?
Yes, that is the whole point. Please join us. There will be several birder who also run who will help out identifying birds as we run.
Q. I am not a very fast runner. Will this be too tough for me?
No, we shall start out with an easy pace. And there will be runner birders for slower speeds.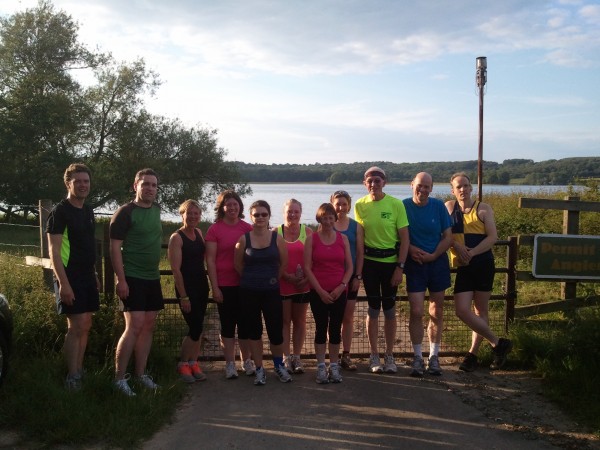 Q. Will you do this again?
Hopefully, we can make a proper fundraiser race next year, but also do a guided birding run. We'll see how this plays out.
Links mentioned in this post.
Please share this post with runner and birder friends. Hopefully, we shall get enough interest to make this an annual event at the British Birdfair.  And why not? Let's make it an event  at other birding festivals as well.
Photo credits.  Runners at Hambleton road. Paul Rogerson. Running trails at Hambleton. Joanna Sayers of Just1MOreMile.com , Swans by Jean Louis Vandeviere Creative Commons, Wikipedia.
—————————————————————————————————————————————————
Gunnar Engblom is a Swedish birder who lives in Peru since 1998, where he operates birdwatching and nature tours for Kolibri Expeditions. He is also a dedicated 3:24 marathon runner, right now training for New York and Boston Marathons.