Howdee all,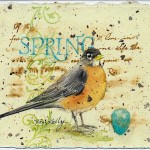 Hope you are all staying warm…its been pretty darn cold in my neck of the woods of North Carolina…Burr…But enough of the cold.
Are you ready for week seven of Featured Bird Blogger?
Here we go…I am very pleased to introduce you to the multi-talented
~Toni Ponce Kelly~
Birder, naturalist, artist, blogger, cook and more. Yeah..Toni does it all. Toni not only has her main blog ~A Spattering-by Toni Kelly~which features her outdoor adventures and art. She also started
and writes for ~Presque Isle Naturally~ a wonderful bird and nature blog about Presque Isle State park  a 3,200-acre sandy peninsula that arches into Lake Erie.  Pennsylvania's only "seashore"  ~ Toni also contributes to Sketching in Nature "An International group of artists learning  from the best teacher there is~Nature" All wonderful blogs you should visit!
Toni's love of soup and cooking recently
brought her to start another blog~ Soup Night and other delights~
Yummm..go there and try out some of her recipes
.
Today I am featuring Toni's main blog~ A Spattering by Toni Kelly~ …Please click on The posts I have chosen to highlight below…and when you are done go to Toni's blog and browse around for yourself.. Her blog is so beautiful and full of her art..prepare to stay for a while:)…below in Toni's bio..are samples of the detail that Toni includes in her blog. Toni also sells her bird and nature art..please see the links below in her bio.
If you haven't had enough…check out Toni's Bird drawings and paintings in Picassa.
It is hard to put into words exactly what this blog is about. Some days it is about my art and

then it could be anything from a sketch to showing work in progress and trying to convey my steps in creating such work. I also love nature and gardening so then you will find some of my photos of birds and posts on my hikes at Presque Isle State Park. As for my garden I still am amazed at what I can get to grow living in the city and watching the birds, squirrels, raccoons, rabbits, butterflies and what ever else that finds my backyard a habitat. Then there is soup night a long tradition with my son and now daughter in law.

I guess you might say this blog is about being creative, nature, life and family.

About the Artist
Toni Kelly is a calligrapher and painter working with watercolor and mixed media art. As a watercolorist, Toni's work reflects nature and botanical art while her mixed media art combines nature, calligraphy and collage. Her work has been accepted in jury exhibitions and can be found in local galleries and private collections.

Toni has been published in Bound and Lettered for her creative books and published in Artful Blogging for her blog 'A Spattering'. She is also a volunteer for PA Audubon helping at the bird banding station on Presque Isle.

Self-employed, she works out of her home doing business as Kelly Ink Studio designing, painting and creating commissions for individuals and business clientele. She is a member of the Northwest Pennsylvania Artist Association and the Pittsburgh Guild of Calligraphers.

Toni sells her work from her studio and also online at kellyinkstudio.com and her Etsy Shop, http://www.etsy.com/shop/tonikelly.

Affiliations:
Northwest Pennsylvania Artist Association
Pittsburgh Guild of Calligraphers
Allegheny Highlands Botanical Artists Society

Now go enjoy these wonderful posts!
Thursday, September 23, 2010 Postcards from the Gulf
Dawn says..read this post about Artists getting together to raise money for the Gulf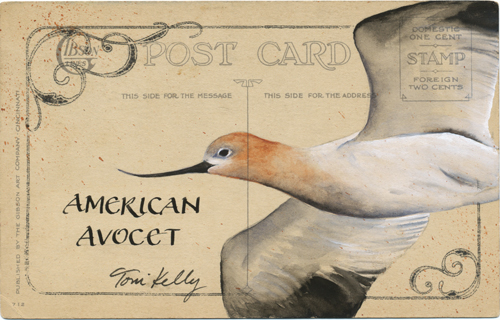 Wednesday, October 07, 2009 Inspiration at the Mud Flats
Dawn says…Toni finds inspiration for her art ..and a few life birds..while birding the mudflats…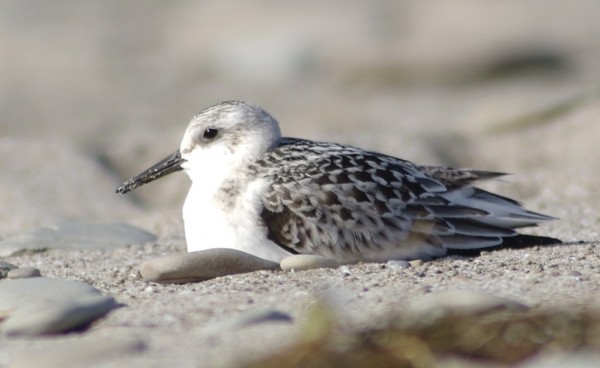 Monday, May 26, 2008 Little Green Gem in Hand
Dawns says..click here to see this Green gem and others..in the Hand.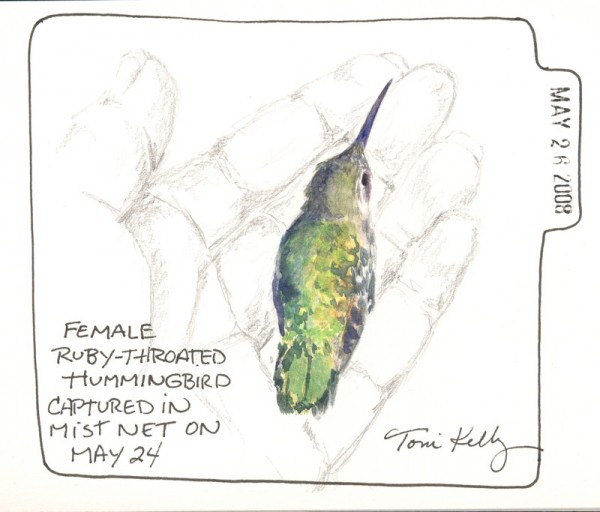 Tuesday, October 26, 2010 'Autumn Passage' new work
Dawn says…a Gorgeous piece of art being born..check it out. Just found out this is still for sale! Look here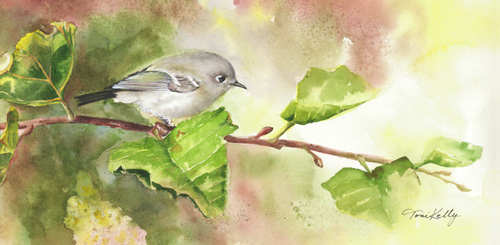 Saturday, October 11, 2008 Me and the bird
Dawn says…Toni helps out with Bird Banding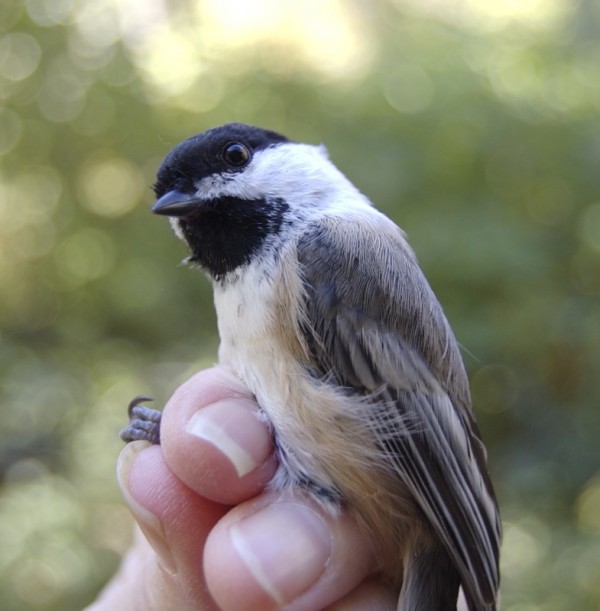 Sunday, February 01, 2009 The Snow Bird; Juncos
Dawn says….check out this post for photos of the snow bird…..and the inspiration photo here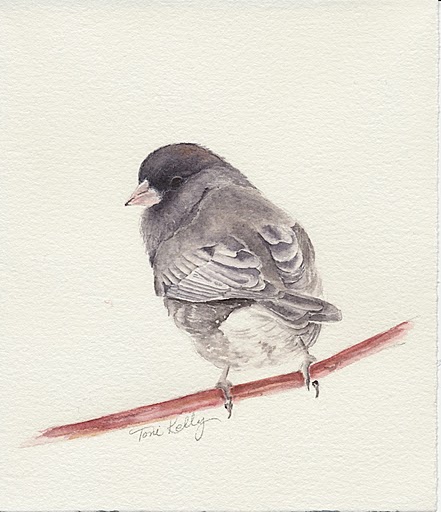 Friday, November 19, 2010 A Nature Walk
Dawn says…Take a stroll with Toni……and see what she finds:)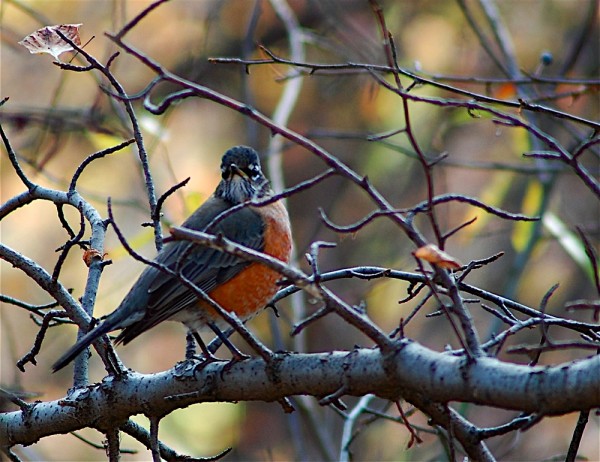 Sunday, January 25, 2009 Cooper Hawk Tales
Dawn says….Watch the video in the post..if you dare…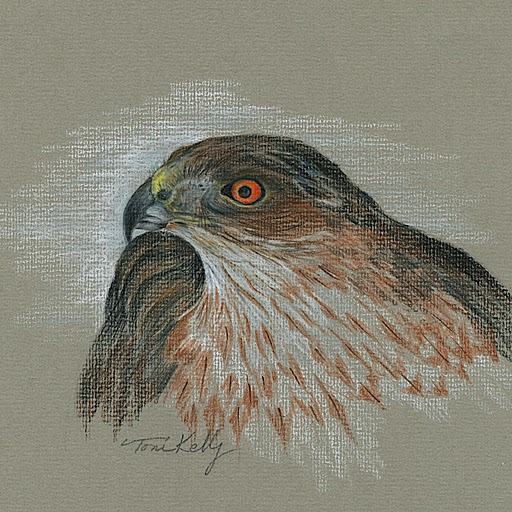 I hope you enjoyed Toni's Blog and visit often…
Don't forget to leave a comment. Bloggers love it when you do..
Please keep those emails coming with suggestions of Birding Blogs you would like to see featured here. Nobbiecat(@)gmail(.)Com
Happy Birding!
All permissions for this post and photos were given by Toni Ponce Kelly