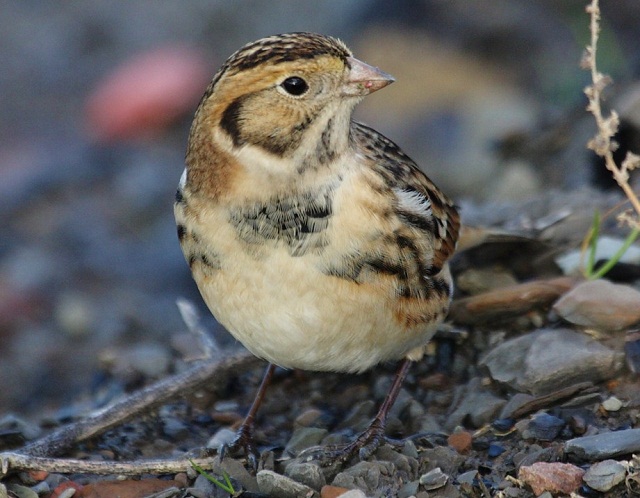 Snow Bunting breaking the rules!
My family owns a caravan at Sandy Beaches, Spurn. The Snow Bunting above hung out by my caravan; without ME being there.
The second bit is the most important. Sandy Beaches is a generic sounding place for a small holiday 'van park. Spurn however  is often rated as the best place for migration in the whole of Britain. Which means our caravan gets more than its fair share of interesting fly-by birds. Not many stop on the ground nearby though.
Being an inveterate  'lister' as are so many birders- I have my caravan list.
Ian has an amazing set of photos of this bird and one of these days I plan to have a look at seeing if I can identify it to subspecies level. Is it from Scandinavia  or Greenland/North America. Before then can you tell if its male or female- adult or first winter?
Now you need to know that there are a handful of local birders who, to a man/woman, take great delight in telling me if they have seen a good bird  near my van. When I am not there! Normally its ok, I am used to it.
However when Ian Smith told me about the Snow Bunting, I was gripped, and to rub it in, he had photos!
He had parked his car by my caravan to go for a walk. Upon returning he found a Snow Bunting on the roof of his car. He watched as it proceeded to hop from the back of the car, to the front. At one point it even slid gently down the camber at the front section of the roof , before chilling out on the tarmac at point blank range.
You can see what happened here: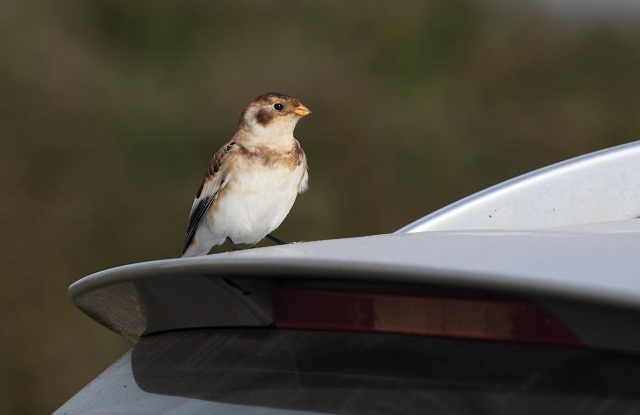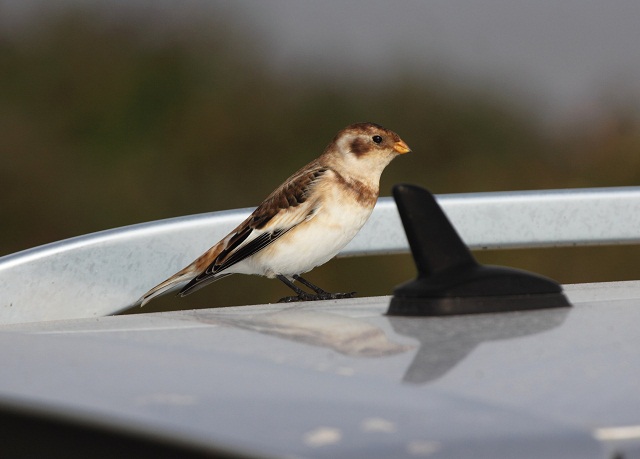 Having heard the story, all I could stare at the place  it had been. Buntingless
Fortunately I found soon 3 Snow Buntings about 1km south of the caravan. A couple of days later the hoped- for happened. Early  morning and I stepped outside the 'van to be greeted by musical  liquidy calls of a Snow Bunting. A couple of seconds later,  I picked it up flying above the caravan. It didn't land; no roof sliding, but nevertheless relief flooded my being.
Snow Bunting was now 'officially' on my caravan list. A couple of days later a flock of 8 Lapland Buntings flew straight over too- also new to the 'van list- and no sign of Ian Smith with his camera!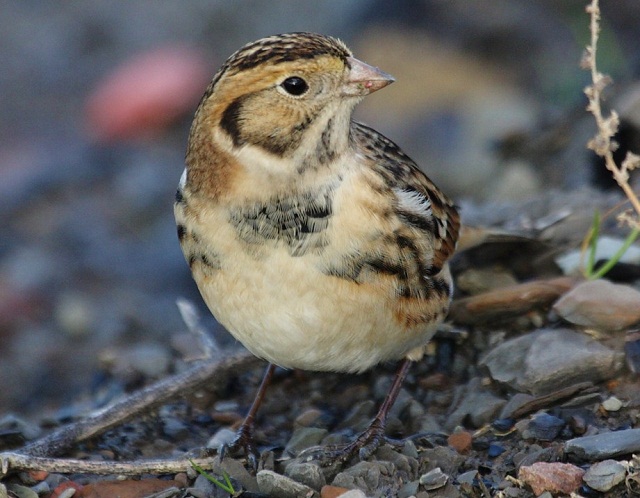 Lapland Bunting (aka Longspur). Orgreave,  Sheffield. 14 November 2010. Andy Deighton.
A new bird for me in the Sheffield area. Amazing sight- and a story for another day…