Howdee all,
As I type this we are on the road…headed south to warm, Hopefully. The temps in Florida look good for the next week. Our first stop will be near Merritt Island for the Space Coast Birding and Wildlife festival. We attended the festival a few years ago and really enjoyed ourselves, so we are excited to be going back. I am not sure what the status will be for my next post, with the busy birding schedule a festival can bring. If I miss next week….I will be back for sure the following week with the next awesome bird blogger.  So…are you ready for week 11 of ……
~Featured Bird Blogger of the Week~
This week I am thrilled  to introduce you to Jerry Jourdan.  Jerry has two blogs, Jerry's Birding/Digiscoping Blog and Jerry's Digiscoping blog. Jerrys Birding/Digiscoping blog contains Jerry's birding adventures, his Digiscoping blog is strictly Digiscoping…Lots of great information to help digiscopers of any level and Jerry's amazing digiscoped images. I started reading Jerry's blog several years ago when I tried my hand at digiscoping. Jerry was always there with helpful advice.
Go to Jerry's digiscoping blog and check the sidebar for links for  Everything you might need to learn about digiscoping  "Intro to Digiscoping  Introduction, Magnification, What do I need?, Scopes and eyepieces,  Cameras: Features, Cameras: Classics vs. today's , Cameras: Settings,Adapters and extras,  Taking that picture,Post-processing: Software,Post-processing: Workflow, Post-processing: File saving" Plus..much more..
Jerry's posts are always fun adventures. I enjoy the way he  sets up his posts so that you click on links that relate to the story he is telling..Its like opening little treasures. I look forward to the photo that awaits. Click on the featured links below to see what I mean. If you want to see more of Jerry's Beautiful photos.. Check out Jerrys pBase gallery. I am sure you will enjoy Jerry's wonderful photos and blogs as much as I do.
Read more about Jerry in his own words……
I'm a 50 yr. old Analytical Chemist working at BASF Corporation. I specialize in Optical, Scanning

Electron and Atomic Force Microscopy, but am also adept at Thermal Analysis, Particle Size Analysis,

and Image Analysis. I'm married to my best friend and lovely wife Robin, and we share a mortgage here in Wyandotte, MI. We have two (indoor) cats (Buffy and Asia) who are our pride and joy.

As you can see from my title I'm a birder who's a fanatic for bird photography and digiscoping.  I took up digiscoping in 2003 when I couldn't afford a more formal SLR / big lens rig.  I've always enjoyed making homemade adaptors that are simple and quick to use for digiscoping.  I've found that post-processing of images is critical to producing high-quality digiscoping images, and am constantly learning new ways to tweak my images.

Since the advent of the DSLR, I've been able to acquire a more formal photography rig, so now I carry a Nikon D300s / Sigma 400mm f/5.6 system, as well as my digiscoping rig, which consists of a Zeiss 85T*Fl Spotting Scope with 20-60X and 45X eyepieces, a Nikon Coolpix P6000, and homemade adapter.

I started blogging in 2007 as an alternative to a field notebook, which I love since it allows me share my photos / narrative.  I publish two blogs, a Birding/Digiscoping blog dedicated to all of my birding/field adventures, and a second blog dedicated solely to Digiscoping.  I hope you enjoy them!
Please enjoy these featured posts…click on the links to go to the original post.
Wednesday, January 5, 2011
Circle B Bar Reserve, Lakeland, FL – 29 Dec 2010
Dawn Says…..Blue-headed Vireo, Turkey Vultures flying near a crescent moon..what more could you want? Well there is more in this post…plenty of wonderful photos…click on the links in Jerry's posts to see more.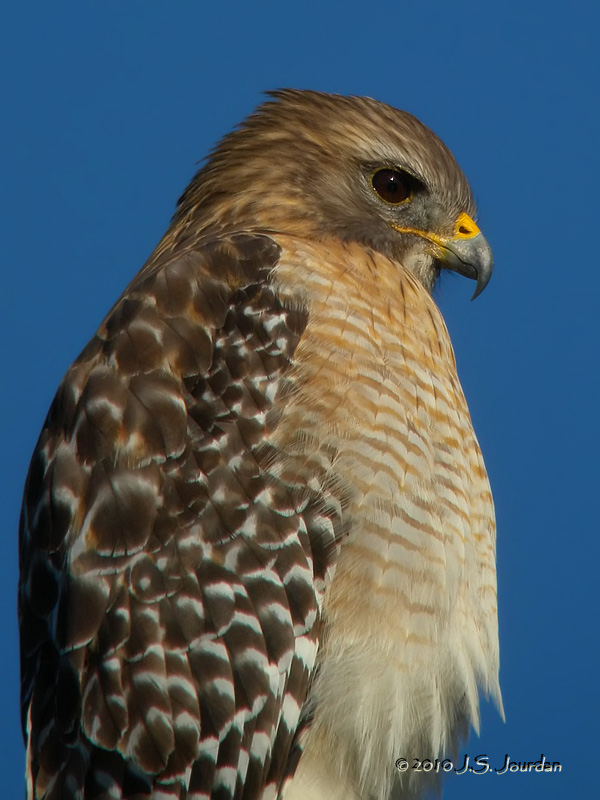 Thursday, September 23, 2010
The Bog Blog! – 13-16 Sep 2010
Dawn Says……A trip to the bogs and no Birds? Whats a Birder to do? Patience and perseverance pays off., along with some beautiful pictures of the flora. View the wonderful slideshow at the end of the post!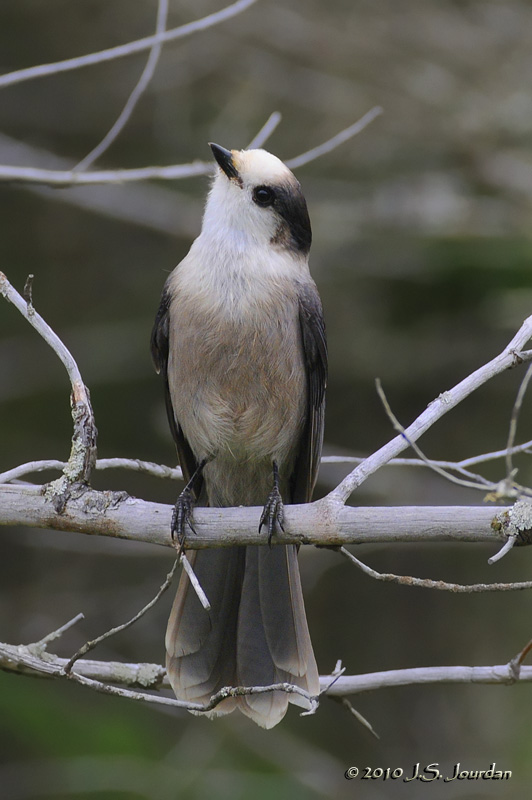 Sunday, August 22, 2010
King Rail Breeding Success! – 21 Aug 2010
Dawn Says…..Awesome video in this post of Wilson's Phalaropes and a juvenile King Rail Feeding..WOW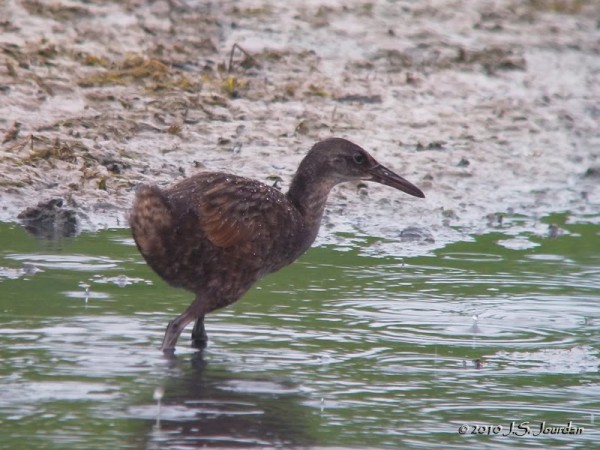 Monday, August 9, 2010
Elusive Birds Up Close! – 07 Aug 2010
Dawn Says…..lots to see in this post…More great photos of elusive Snipe, a great video of fighting Semipalmated Plovers. White-rumped sandpipers, Black-bellied plover and more!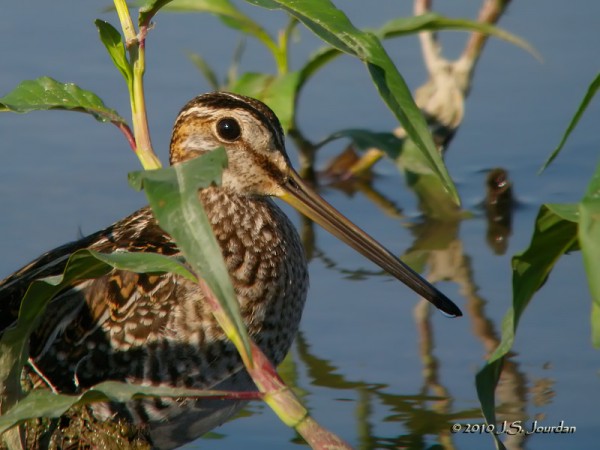 Saturday, July 24, 2010
Best Birds and Blown Tires – 22 Jul 2010
Dawn Says….An early morning bike ride before work pays off ….Must see magical moments with a Marsh Wren with video footage! Have you ever seen Pied-billed Grebe Young? sooo cute! and more!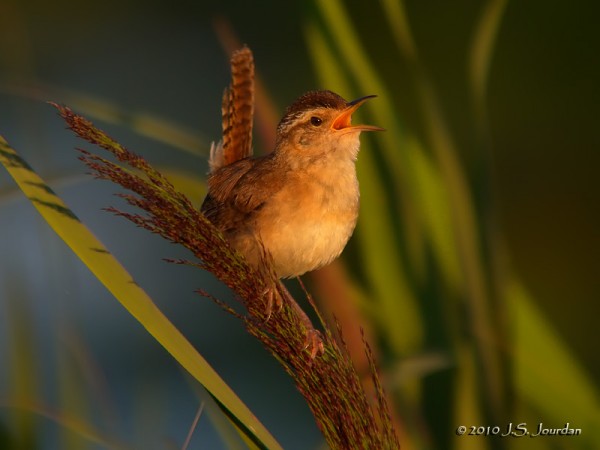 Tuesday, July 6, 2010
Dawn Says…..Jerry goes birding with his newly made digiscoping adaptor. He find lots of baby birds..the Kildeer below is just one of his finds…click on the links in his post to see the Common Tern begging..silly bird…. and more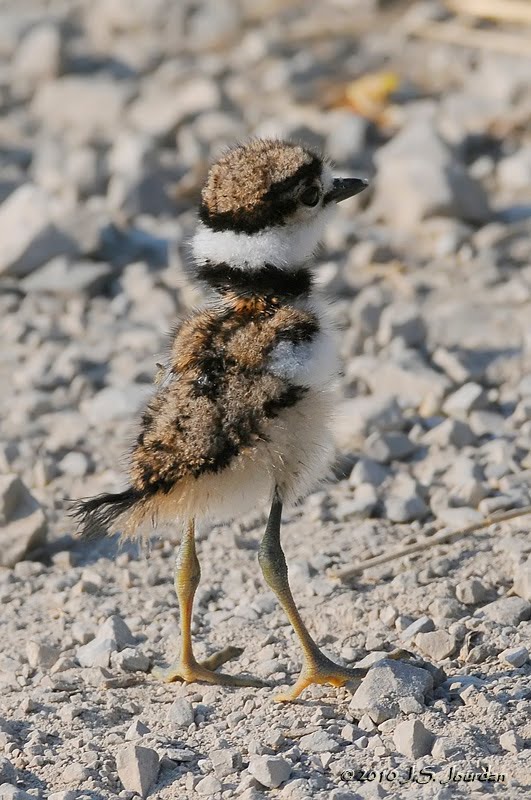 Sunday, June 6, 2010
Ruby-throated Hummingbirds – 05 Jun 2010
Dawn Says…..Photo opt with a Hummingbird..Jerry gets some super photos even though his flash setup fails.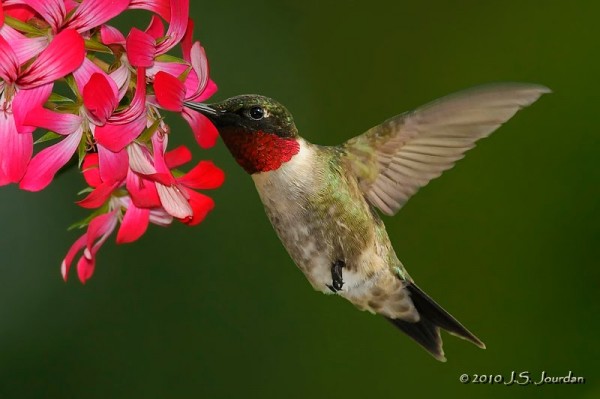 Monday, May 17, 2010
Dawn Says…..Warbler heaven..Magee Marsh…Check out some of these BEAUTIES!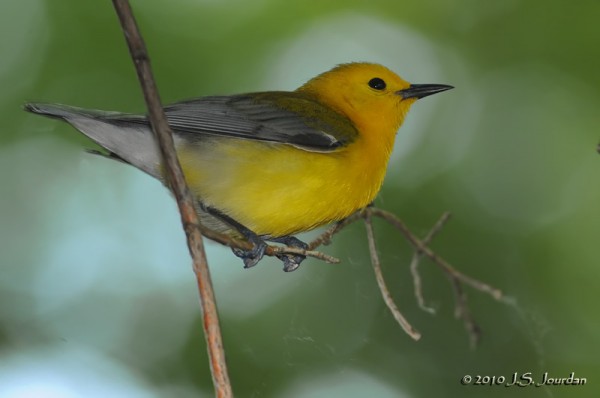 Saturday, December 18, 2010
Dawn Says…..Fabulous photos of the Pine Grosbeaks…you really must check out the other photos in this post!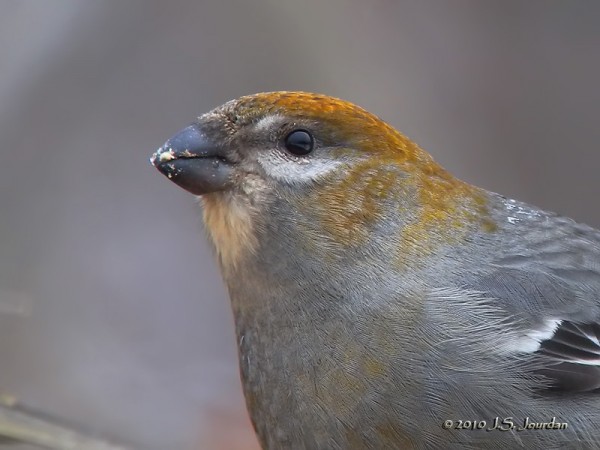 Friday, September 4, 2009
Freeware Noise Reduction Software – 03 Sep 2009
Dawn Says…..Jerry Reviews this Noise reduction software..read to see what he thinks about it.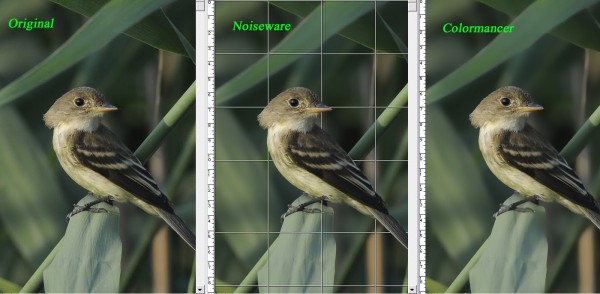 I hope you enjoyed Jerry's Blog and visit often…
Please keep those emails coming with suggestions of Birding Blogs you would like to see featured here. Nobbiecat(@)gmail(.)Com
Don't forget to leave a comment. Bloggers love feedback.
Happy Birding!
All permissions for this post and photos were given by Jerry Jourdan