Howdee all,
Wow…Wow..did i say Wow?…I am extremely impressed by this next Bird Blogger, I know you will be too. So without further adieu, I give you…
~Featured Bird Blogger of the Week~
~Eric Hughes~ from Birdkids blog…12 years old and already an amazing birder!  Eric does an excellent job in his posts helping his readers understand what to look for when IDing birds. I cant wait to see what Eric is up to ten years from now, he has already started to write his first book..will he be, the next Pete Dunn, Kenn Kaufman? Follow Eric's blog to find out. Follow Eric on Twitter @Birdkid1, yes he is on twitter too..this guy is social network savvy!
Eric was interviewed at age 9 for Birds and Blooms. Excerpts from the article below.

We've always been a nature-oriented family, but I never dreamed it would lead to this. At a very young age, my son, Eric, developed this uncanny ability to identify birds and remember facts and figures about them.

This incredible interest began when he was just 3 and took a liking to ducks. At the time, one of his favorite activities was to page through our little Golden Books guide on birds. The ducks fascinated him, and this love soon grew to include all birds.

Eric recently designed a multi-platform feeder that he dubbed the Quintuple 5000. He sketched a drawing to include special compartments for berries, seed, scraps, insects and water. Then he and his dad made it from scratch.
Read more about Eric in his own words…..
My name is Eric John Richard Hughes and I was born in Pottstown, Pennsylvania on December 2, 1998.  Ever since I was about 4 years old, I've wanted to become an ornithologist (researcher of birds).  This all started with a love of ducks, thanks to my dad, who would always point them out to me when they were close by.  Then, I began to notice birds flying around outside of our house, so my parents let me look at a Little Golden Book bird field guide.  That was it.  I began to keep track of every bird I saw and soon I became pretty good at identifying them on my own.

I began to collect Audubon plush birds when I was four years old, during a visit to the Natural History Museum in Philadelphia.  While browsing through the gift shop there, I noticed a plush mallard mixed in with other stuffed animals.  This is sort of embarrassing, but I started to cry when we were about to leave because I didn't want the mallard to be lonely without me.  So, my parents bought him for me and that was the first bird in my collection.

The following year, during a family vacation to the Outer Banks of North Carolina, we stopped in at one of the best bird stores ever – Outerbanks Birdwatchers – in Nags Head.  The owner, Skip (he's now a friend of mine), has a window out the back of his shop that overlooks a bird garden.  I was only 5, but I was identifying most of the birds that came to his feeders.  He was excited that such a young child had such a huge interest in birds, so he gave me my second plush bird, a brown thrasher, and also inspired us to create our first bird garden in our backyard.

Well, over 80 plush birds and several bird gardens later, my interest in birds and birdwatching did not stop one bit!  In fact, I am spending the summer of 2008 working at my grandparents' sanctuary – Beaufort's Run Sanctuary (it's still in development, but a really good birdwatching site) and completing the home study course in Bird Biology from Cornell University.  It's a tough course, but I'm really enjoying it.  Someday I want to go to Cornell to study ornithology.

My dreams for the future are to visit South America to see the Andean Cock-of-the-Rock, which is my favorite bird and to see every bird in the world (that'll be a challenge).  I also want to meet Pete Dunne (the famous birder from Cape May) so that he can help me write my first book, which I already have begun.  Hopefully someday I'll learn enough to be the best ornithologist ever!  It'll take hard work, but I love birds more than anything else! (Eric's wish of meeting Pete Dunn came true in 2008)
Please enjoy these featured posts…click on the links to go to the original post.
Cape May Point Wildlife Refuge 10/25/10
"Apparently, Cooter has been coming for a few years now to Lighthouse Pond and typically dines on the only Coot that is in sight on the pond at the time.  All of the ducks swam away from the poor Coot as we saw a large shadow pass by, and the next thing we know, there is a Gull eating a Coot."
Dawn Says…A great day of birding in Cape May…with a sad end to one of the Coot..by Cooter (the Coot eating Gull) check out the post for photos of the event.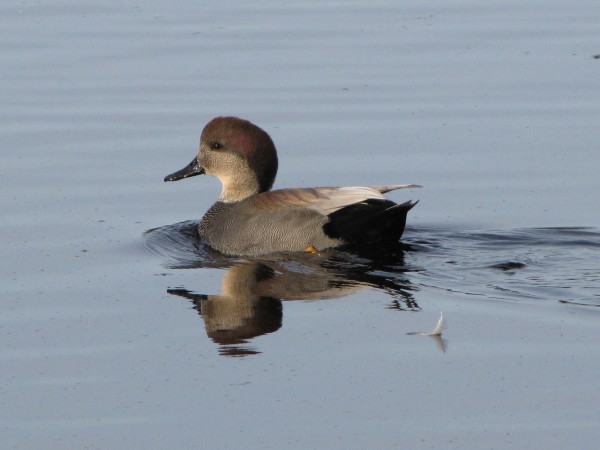 "None of the sightings had the quantity of birds that I witnessed (5), so I felt lucky to have seen them."
Dawn says….A bird outing to Churchville park in search of two lifer ducks that didn't show, ended with a few nice surprises.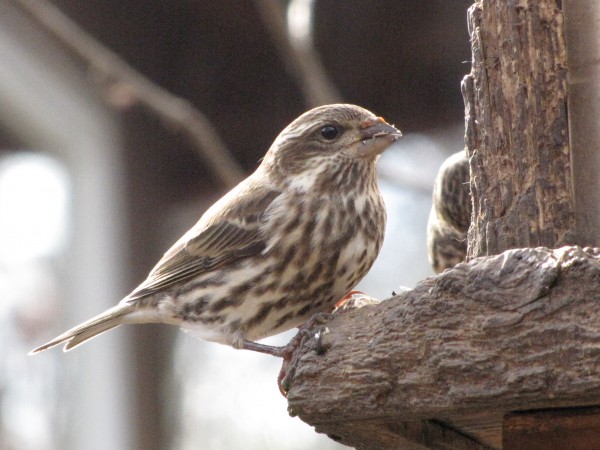 Jersey Birding – Part two, Barnegat Lighthouse State Park 11/26/10
"At this time of year, Bonaparte's Gulls look completely white and gray when perched, except for the telltale black feathers near it's auriculars.  This can easily distinguish it from most other gulls, but also when the bird is in flight, you can notice black bordering the tips of their primary feathers, and their prominent orange feet."
Dawn says..Eric racks up a few more life birds and tells us how to recognize and ID  these birds.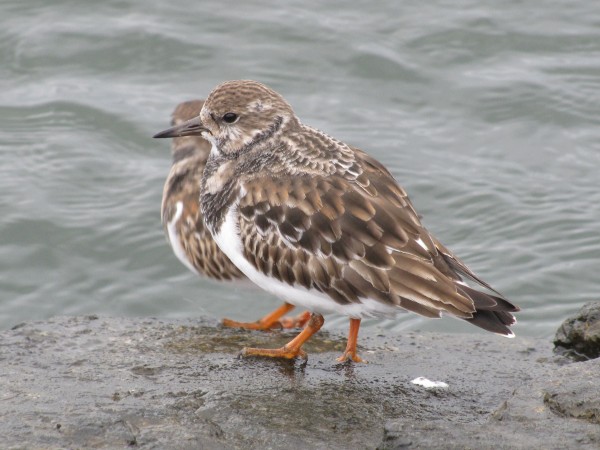 "Pine Siskins look much like female House Finches when you compare both of their patterns, but have many things easily distinguishable about them too.  Some things that differentiate them from other species are their pointed bill, and the yellowish bars on their wings and tail."
Dawn says….  Eric does a wonderful job in his posts explaining how to ID the birds he has seen.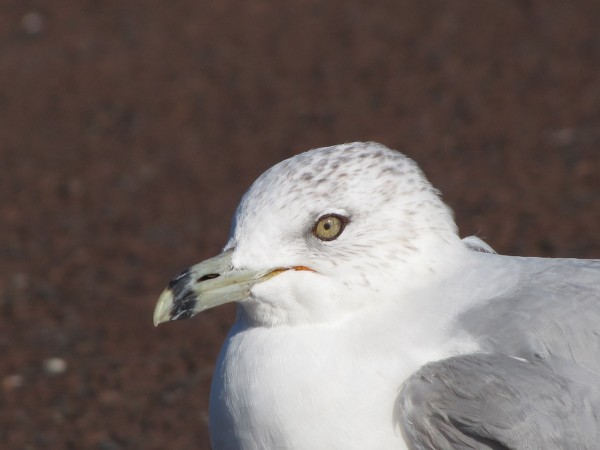 Bombay Hook NWR 12/4/10
"Tundra Swans only come around this area in the winter time, but at first glance may be mistaken for Mute Swans (which stay in this area year round).  At a quick glance, the only way to distinguish the two species would be the bill color.  The Mute Swans have an orange bill, and the Tundra Swans have a black bill with some yellow at the sides."
Dawn says…A new camera and a great birding destination, bring a lifer and some great photos.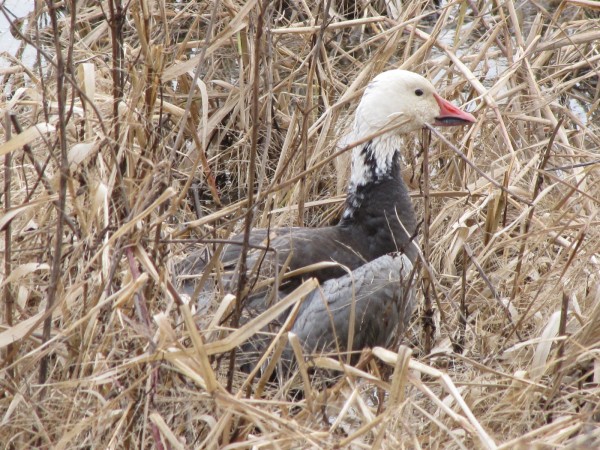 Working Ocean Drive – Day 1
"When I emerged from behind the sea wall blocking my view, I couldn't believe my eyes!  There was a raft of at least a thousand Surf and Black Scoter, with a good 30 Long-Tailed Duck mixed in!  The massive flock even held a lone Harlequin Duck! "
Dawn says….Wowee…What a great day of birding…Six lifers in one day!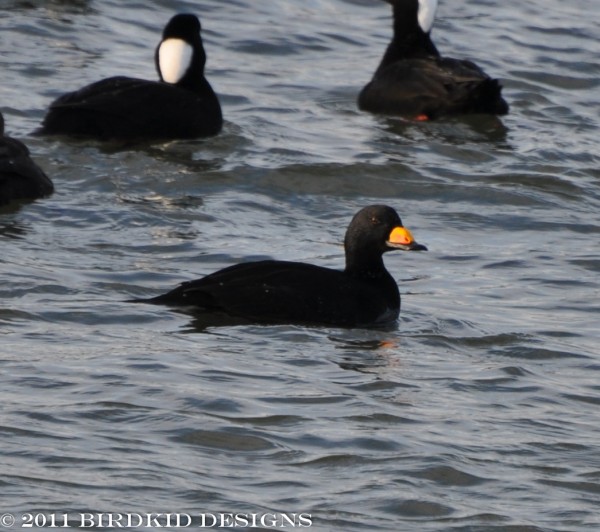 Working Ocean Drive – Day 2
"I hope that these identification tips will help all readers who haven't seen these species yet have an easier time identifying them in the field!"
Dawn says….A life bird and great ID tips for the three different Merganser species found in North America…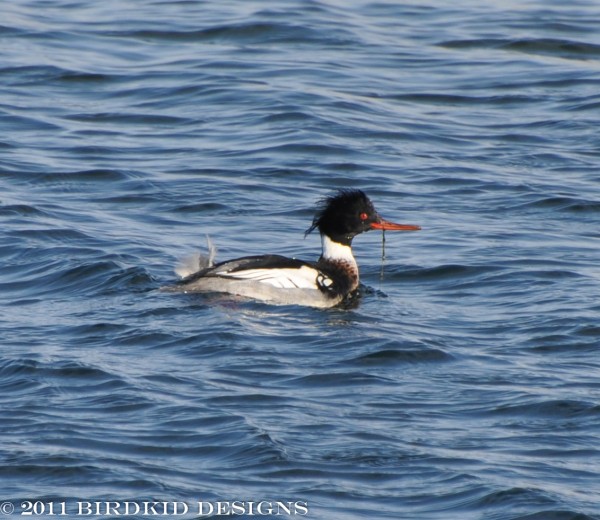 Staten Island & Ferry Ride Birding
"Not that I didn't trust the guide (he was a great leader and his bird identification skills were very good), its just that the bird was very far away, and I couldn't get a positive ID on it.  If there is something as serious (well, serious for me) as putting a misidentified species on my life list at stake, I want to take as much precaution with identifying the bird as possible."
Dawn says…. How many of us have added a life bird because someone has ID'd the bird for us?…Not Eric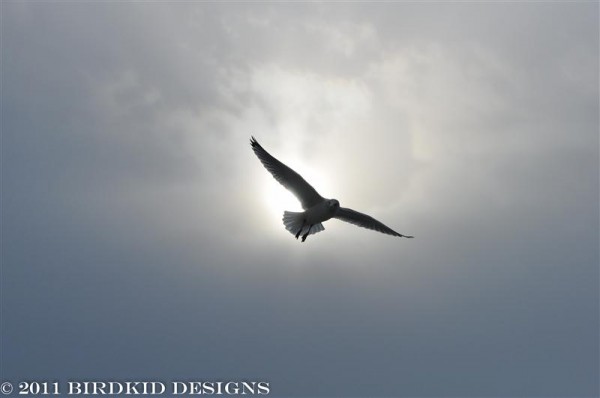 I hope you enjoyed Eric's blog and visit often…
Please keep those emails coming with suggestions of Birding Blogs you would like to see featured here. Nobbiecat(@)gmail(.)Com
Don't forget to leave a comment. Bloggers love feedback.
Happy Birding!
All permissions for this post and photos were given by Eric Hughes