Howdee all,
We are still in Florida basking in the warmth. The birding has been awesome..Check out my latest posts on my blog to see some of the birds we have been seeing. Limpkin land and Green Cay wonders. But..enough of that…are you ready for this weeks
~Featured Bird Butt Blogger of the Week~
This week I am proud to introduce you to one of the best Bird Butt bloggers around!
~Dave Lewis of Birds from Behind~"Miscellaneous ramblings about trying to photograph the proper side of a bird."
If you are at all into looking at Birdie Butts,like that oriole is over there, you will appreciate this fun,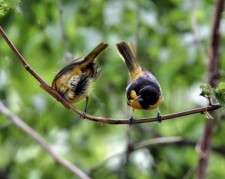 amusing blog. If you are having a bad day and need to smile…..just go over to Dave's blog for a bird Butt fix, you wont be disappointed! Oh..and click on the Oriole photo for an X rated post!
A native Clevelander, Dave has been an avid nature photographer for over thirty years.
He has always had a love for nature and wildlife.  In 2004, on a visit to Sanibel Island in Florida, he discovered the thrill (and frustration) of bird photography and that has become his focus in all of his free time.
Dave is an active member of The Black Swamp Bird Observatory, The Las Gralarias Foundation and the Western Cuyahoga Audubon Society.
Read more about Dave in his own words…..
I started birding while on vacation at Sanibel Island in 2004. It seemed so easy with all the big birds… I'm still learning and enjoying it all! I've always been interested in nature and hiking, since visiting my aunt and uncle in Kirtland when I was little. They had a very large book of birds with Audubon's illustrations they kept near a window facing a meadow. I remember seeing the Pileated Woodpecker page and staring out the window…waiting… For my photographs, I use Canon gear, currently 20D and 50D bodies and a 300mm 2.8 lens with extenders when needed. I also have a Canon 100mm macro for dragonflies and butterflies. I've been lucky enough to have work published in the Ohio Div. of Wildlife's guide to Warblers and their guide to Butterflies as well. I donate the use of most of my work to local bird and conservation groups to help them raise money. If you would like any of my photos, please contact me!
Please enjoy these featured posts…click on the links to go to the original post.
The Best of the Bounteous Bird Behinds of 2010…
"Poor Loopy, all he ever gets is the back sides of birds!"…"Hey Dave! You're on the wrong side again!"…"Hey Butt-boy!( I don't like that one!) Here's another one for you!"…then it became an obsession.
Dawn says…..Read how Dave became obsessed by Bird Butts 🙂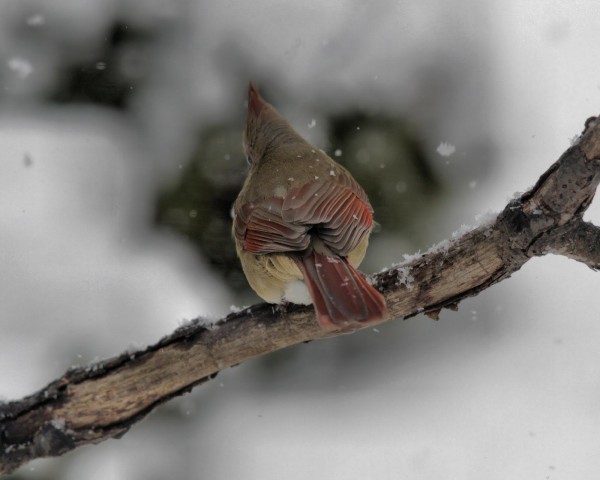 Best Butts of May!
I wonder how many people did a Google search for butts and ended up here? Sorry!
Dawn says…..I was wondering that too…go to this post to see More Beauteous Butts!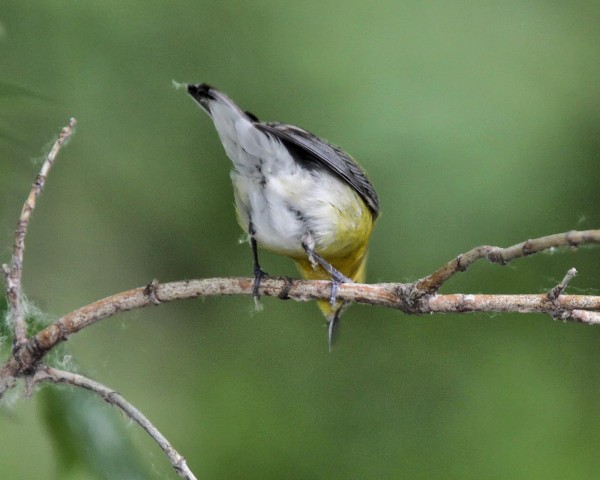 Uh…a post on Monday…
Dawn says…..hee hee…For a Giggle and a Smile ….check out this post of Birds and some Butts:)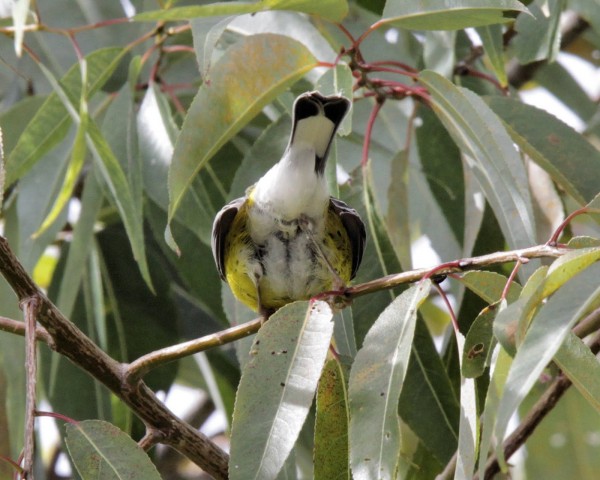 Never Eat Anything Bigger Than Your Head…
"I've always thought that Great Blues lived on frogs, tadpoles, fish sticks, crusty crustaceans, skrimps(yes, SKRIMPS) and other fine denizens of the dank and murky marshes."
But not this guy. He didn't listen when mom said "Don't eat anything bigger than your head!"
Dawn says…..So..What are you waiting for…go see what happens when a bird eats something bigger than its head!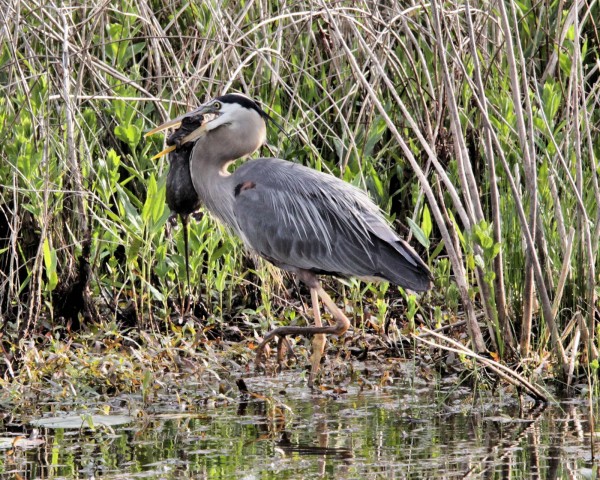 Dawn says…..In Case you think all that Dave Can do is photograph Butts..you are wrong..he also does Dux… .humm:)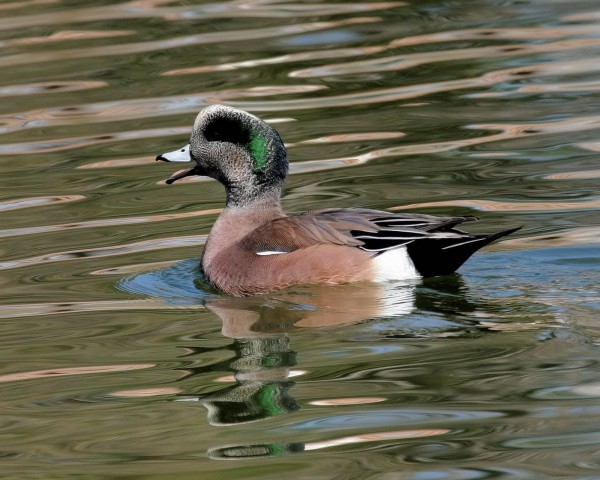 RARITY DISCOVERED NESTING AT MAGEE MARSH!
Dawn says….Dave also is good a finding Rarities..not the one below..You have to go to the post to see this very very rare Bird.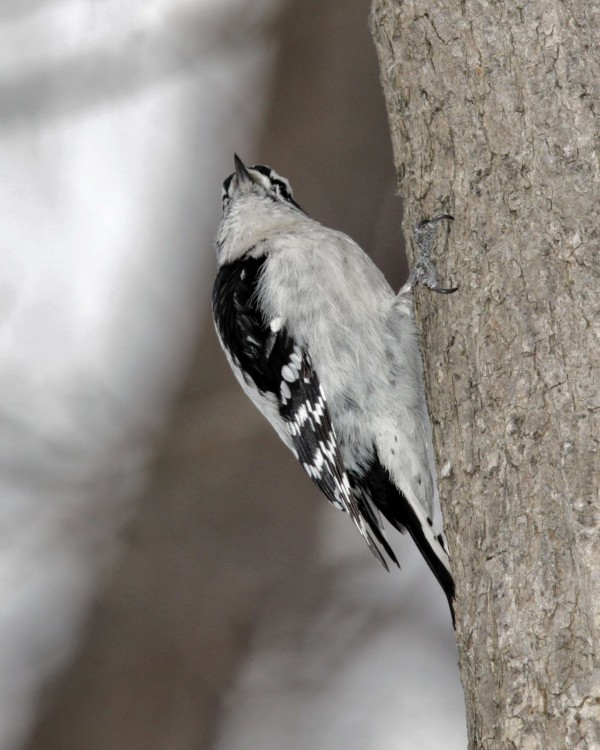 Lets get Serious now….
A message we may have forgotten…
In 1970, a speech was given at the United Nations by it's Secretary General, U Thant. I think it's very important to think about it once again as the media is saying "All is well in the Gulf!" All is not well…not in the least.
"As we watch the sun go down, evening after evening, through the smog across the poisoned waters of our native earth, we must ask ourselves seriously whether we really wish some future universal historian on another planet to say about us: 'With all their genius and with all their skill, they ran out of foresight and air and food and water and ideas,' or 'They went on playing politics until their world collapsed around them.'"
Dawn says…..Dave's not all about Butts…he also thinks about what future the birds we enjoy may have….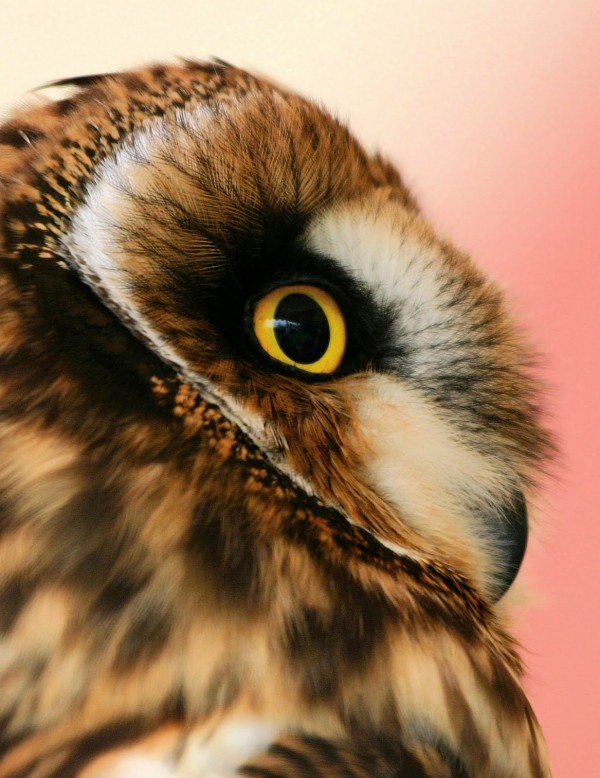 "All of our politicians are getting on the environmental band wagon and promoting this as the end all answer to our energy woes. It will provide manufacturing jobs and construction jobs. But what it needs to do FIRST is produce RESEARCH jobs."
Dawn says….Wind Power may not always be the answer…read more…..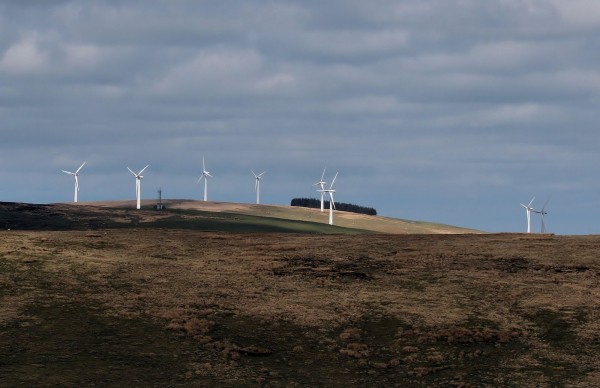 Wildlife after de-regulation…
Dawn says…….these photos make me very sad…Lets hope this doesn't happen!.. 🙁

I hope you enjoyed Dave's blog and visit often…
Please keep those emails coming with suggestions of Birding Blogs you would like to see featured here. Nobbiecat(@)gmail(.)Com
Don't forget to leave a comment. Bloggers love feedback.
Happy Birding!
All permissions for this post and photos were given by Dave Lewis