Howdee all,
A little ditty I posted on my blog last year…hope you enjoy…
While visiting Pee Dee NWR, I had fun watching this Bluebird couple flying around this tractor….perching then flying ….perching and flying again…fluttering wings..
Were they a new couple scoping out some new digs?
Lets pretend…
His script is blue
Hers in pink
The caption associated with a photo is above the  each photo…
~Bluebirds and the Tractor~
Where are you Cutie?
Check out this awesome Tractor..perfect for the two of us…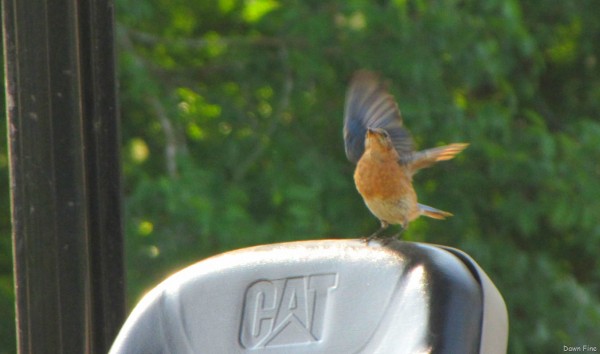 Here I am Handsome..
Not sure I like this pad…besides don't you see the writing on the seat?
Scary!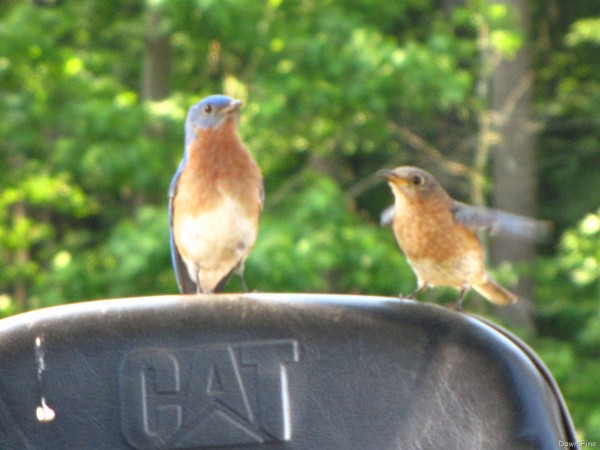 I really do like this place..I can sit in the drivers seat…
Imagine me in control of this vehicle…zoom zoom….and then..
I can sit on the top and look for bugs…
Birds eye view here…This place is awesome!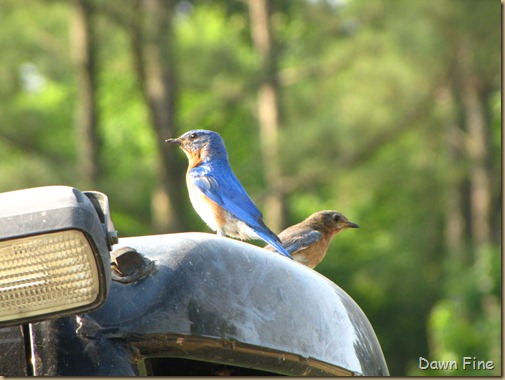 I don't know about this..doesn't seem very safe..
What if those humans decide to drive it away…….and I do want a family…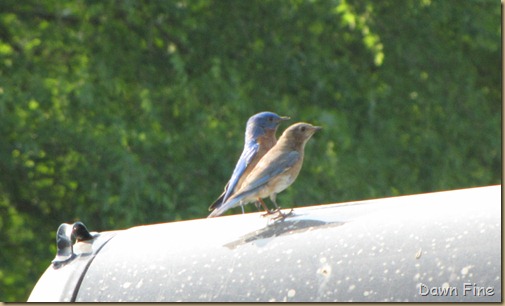 I'm not quite sure this tractor is a safe place to raise a family..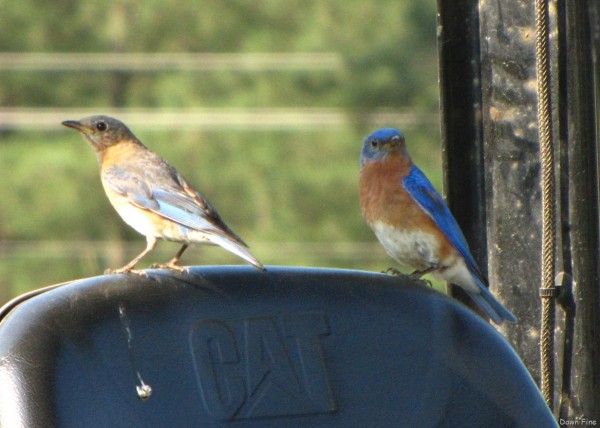 Where did you go?……..ok.. I sorta like it…but…..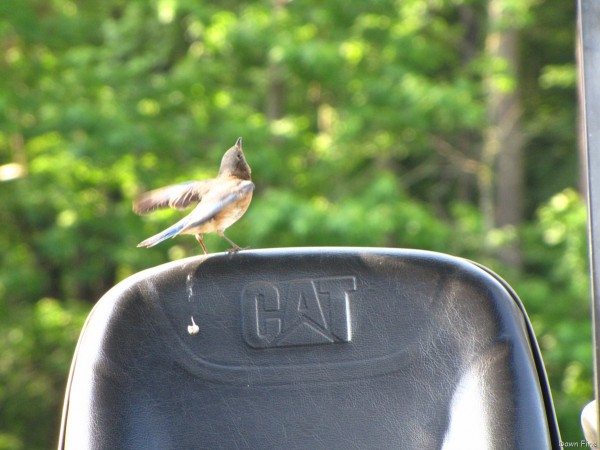 Oh..Glad you came back…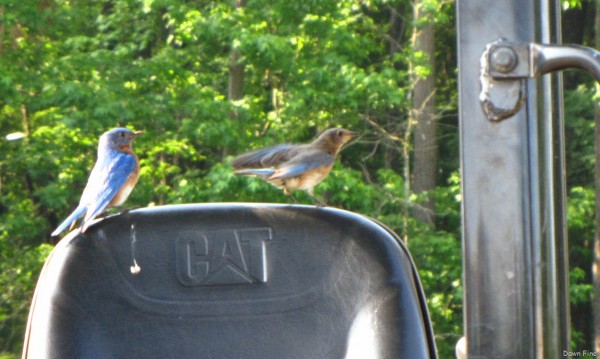 Listen Honey…
There's  a real nice nest box across the street.
I think you should take a look at it.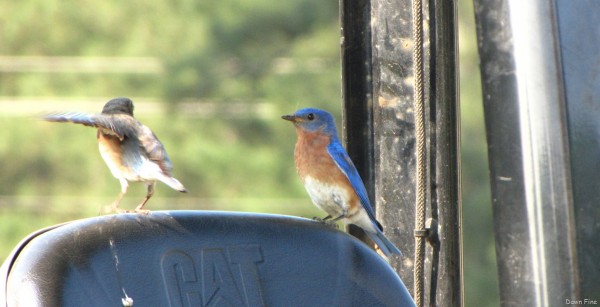 Lets go there and see it..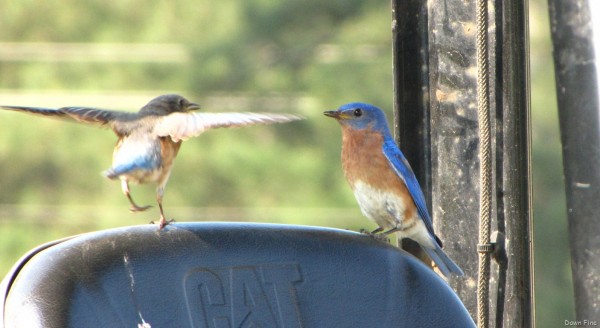 Please…..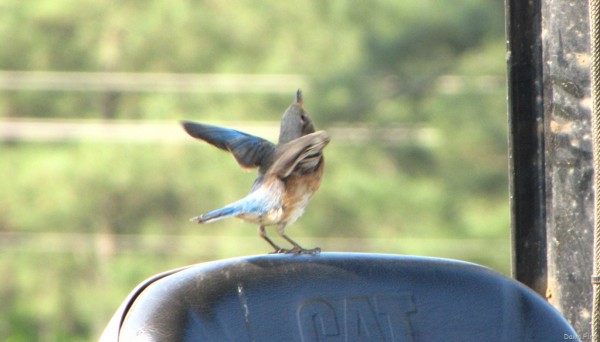 I don't see what you like about this tractor…..
Its all rusty…..
and… I just don't think it a safe place to raise a family!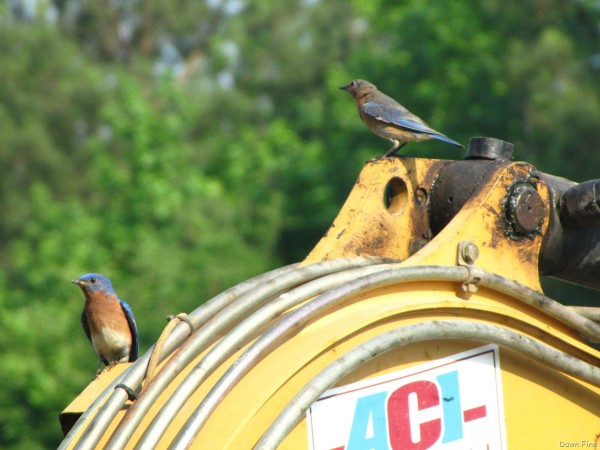 Fine,
You win!.
Lets go check out that nest box…
but..as soon as the kids are grown..
I'm coming back here!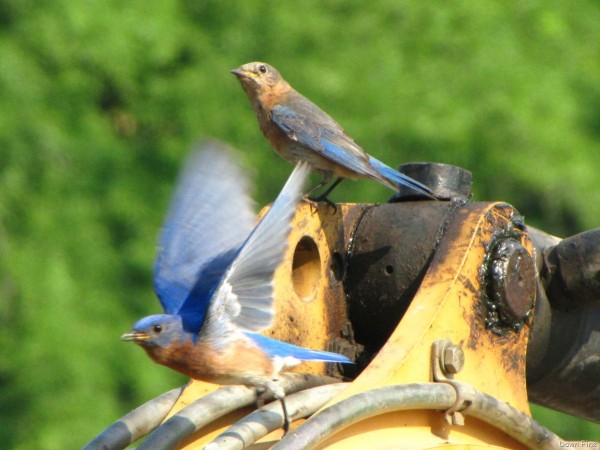 Wishing you all a very sweet and
Happy Valentines Day!