Sheffield in northern England is well known for its former steelworks. Its where I live with my wife, Sharon and my 2 teenage daughters, Emily and Abigail. 4 years ago we moved to live on the edge of the former industrial heartland. Old warehouses, narrow streets, new blocks of flats. Maybe you can understand why I have found it hard to get excited about a local patch. Well, things might be changing. Up to 400 gulls regularly frequent a patch of the local River Don for Bathing, and rest on tin roofs nearby. Many of the larger gulls are northern 'argentatus' from Scandinavia. A nearby rubbish dump is the main attraction. I have been keeping regular eye on them in the hope of passing Iceland, Glaucous or Caspian Gulls, all of which I have seen in the area before. But its been only gulls. I haven't seen much else or in reality, looked for much else.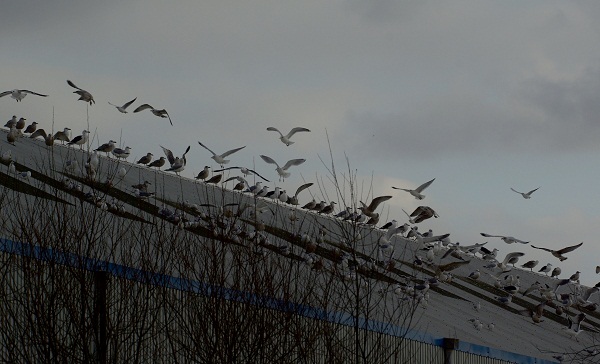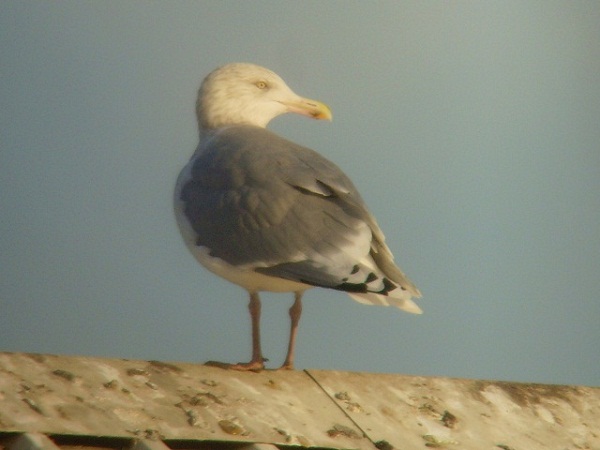 2 days ago- last days of the Christmas holidays, the gull variety was fantastic with excellent views. While watching them I had a quick scan around. On the river below me were 5 Goosander, including a superb drake.  A rather tight flock of passerines flying over resolved into some 60 Bohemian Waxwings. Chiffchaff occasionally winter here (always the possibility of Siberian Chiffchaff). Peregrines hunt over and it's a migration corridor for Pink-footed Geese. All within walking distance of my house.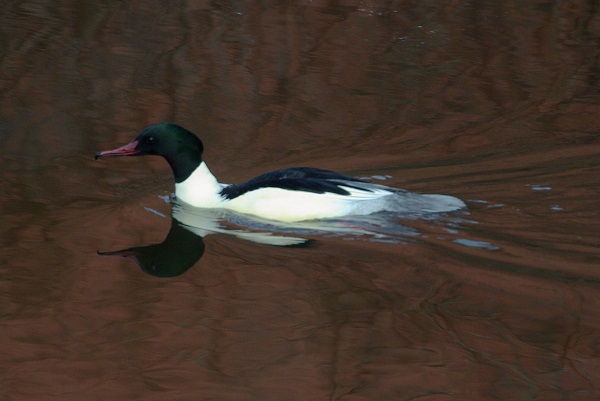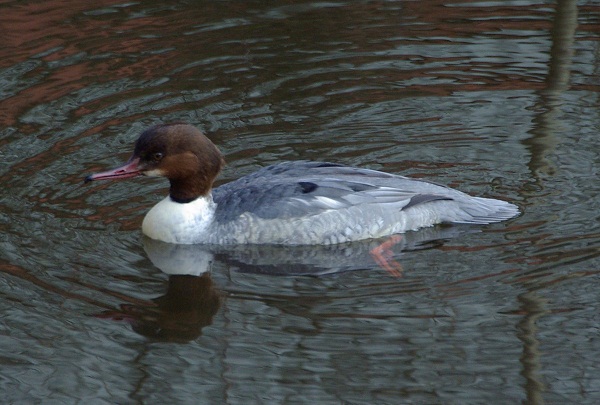 I returned to double check the gulls a little later- glanced down at the river and there was a male Tufted Duck and Kingfisher calling. Hey this is not a bad spot! Large Siskin flocks are regular here. The Lesser Redpolls might attract the odd Mealy on the hill behind and its height makes it an excellent location for visible migration, headlined by large numbers of Meadow Pipits.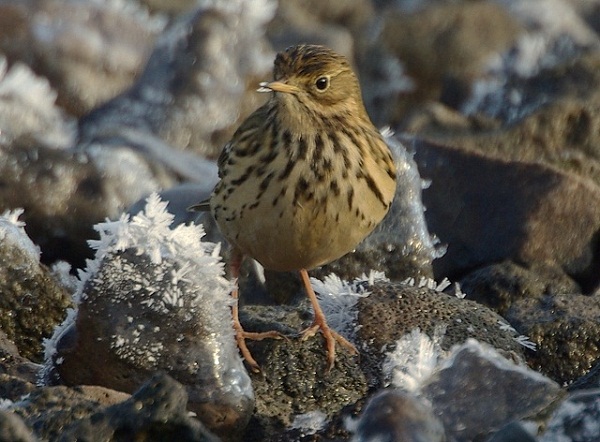 As I am writing the place sound better and better. Perhaps that local patch is back within my reach after all.
Counsel to self.
"The old adage it still works. If you want to see more birds – get out more Martin!"
A local patch makes that doable- even for 10 minutes on most days.
Have you got a local patch? I think I might have just found a new one for me.
Photos taken in Sheffield's urban areas!