GGRRRRRRRRReat REED WARLBER – one of the many highlights from our LESVOS 2011 Trip.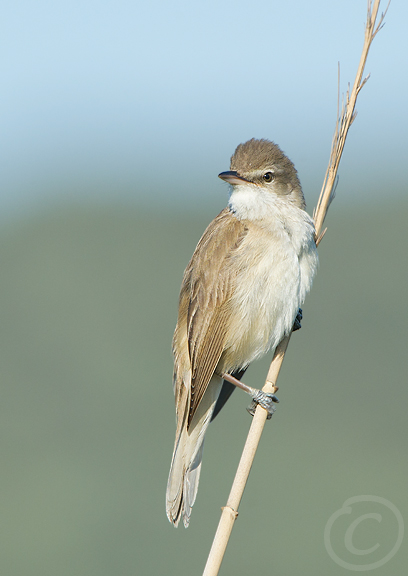 Phil & I led a small birdwatching and photographic group of 6 to the stunning birding Aegean mecca of Lesvos from the 5th to the 12th May on behalf of the Travelling Naturalist. This was the 7th year of leading groups to the Island and again we were not to be disappointed, every year is just so different! The weather was a lot cooler this year, but still very comfortable birding weather, more like our English Summer temperatures. It did get a little breezy for some of the trip so we altered the itinerary accordingly, making for the exposed West coast on the calmer, windless days and sticking to more sheltered inland sites during the moderate winds all in our comfortable minibus. At the end of the trip we came away saying that is was the best trip to date – our guests were a pleasure to take out birding, the birds were particularly good this year with warbler falls. At Ipsilou and the West coast the falls were just jaw dropping, something we have never experienced on the Island before! Oak tree's were dripping with hundreds of migrants, mainly Wood Warblers and Spotted flycatchers, but with other birds seen amongst them such as Lesser Whitethroat, Common Whitethroat, Blackcaps, Willow Warbler, Garden Warbler,  and of particular satisfaction – a few Pied & female Collared Flycatcher, one superb male Collared Flycatcher & a Red-breasted Flycatcher (a good Lesvos record). At one point 3 Wood Warblers flew past me together, quite a sight and more how I remember the good ol' Cape May Autumn days back in 2000 – different species but superb 'falls' . . . . .how I've missed that! You just don't get a chance to  rest your binoculars!
Below are some Great Reed Warbler shots, also from this same trip taken around an Inland lake early one morning where several territorial males were singing in the reed fringes, some totally exposed and asking to be photographed!
I had not photographed Great Reed Warbler since one of my first encounters with the species at Kvismaren Reserve and Observatory in Southern Sweden in 2005 where I was volunteering and ringing. There were a good number of these birds breeding in the area and you could hear their hearty 'Acro' grating in the reedbeds every day – but it wasn't until I caught one in a mist net that the species really made an impression on me. WHAT A SIZE! Once I had come face to face with one & witnessed the size difference and big bill and supercilium there was no doubt in my mind that I would ever confuse Great Reed with Common Reed in the field- they are poles apart! But it was something I and other birders I imagine might doubt before they experience them both at close quarters -Would you know the difference if you got a view of one of the field!? Below is one of the Swedish birds in the hand – what a big boy! Is that a meaty Acro or what!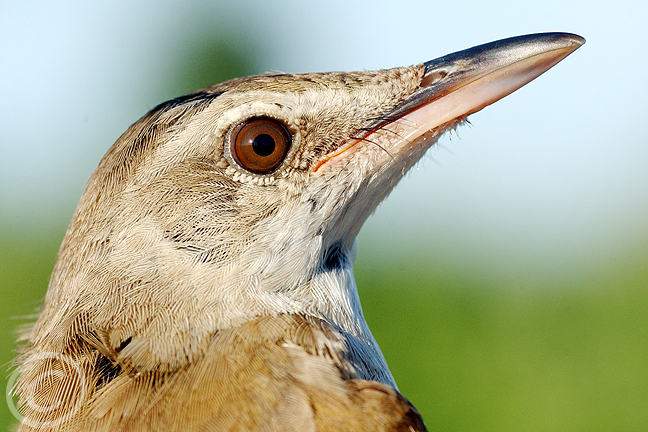 Aside from the Warbler 'falls' and Great Reed warbler encounters, below are a few more pics from our successful Lesvos week – can't wait to see what next year brings!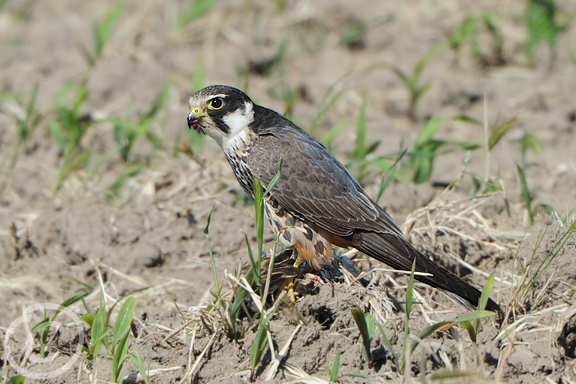 A Hobby with prey in a ploughed West coast field. . . .
A gorgeously photogenic Red-rumped Swallow – a really brief, fleeting opportunity on my way to breakfast at the hotel after our early morning walk!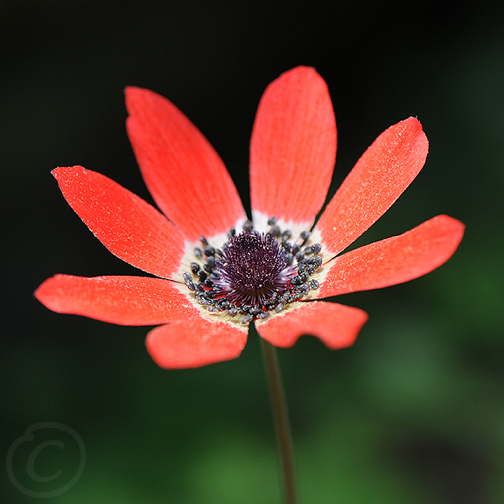 Peacock Anemone – one of many wild flowers and a dozen or so Orchids which were out during our visit, up in the Sweet Chestnut woods . .. . . . just magic!