MALE SIBERIAN RUBYTHROAT – SHETLAND, UK
It has been a while since I have posted on Birdingblogs and what better way of returning than to mention a particularly rare and stunning bird which is at this very moment sculking in the undergrowth of a small garden in Gulberwick on the Shetland mainland – the cream of Eastern vagrants – The Siberian Rubythroat! Not just any Siberian Rubythroat, not a brown 1st year bird or female, but a cracking full red throated male (Siberian Rubythroat – 8th record for the UK, 6 of these have been on the Shetland Islands)!  The Scillies has had a pretty good Autumn and I have pondered on several occasions whether I should thrown caution (and money!) to the wind and head to St Mary's for a glimpse of the Northern Waterthrush, a true American gem – but to have been stood watching the male Siberian Rubythroat feeding within the sheltered borders of Mr Ockendon's garden on (first seen on Tuesday – ID by Larry Dalziel) Wednesday morning must have been something else – wow, to have been there . . . .
So, as I have often said, it is truly a game of Russian Roulette when planning a birding trip to Shetland and the Islands such as Fair Isle, Foula, Unst, Fetlar . .  . . You cannot see all the birds, all the time ,you just have to get a few crackers occasionally, to get lucky once in a while to make it all worth it. We can't go to Shetland from September right the way through to November (well, until we move into our new Shetland house full time very soon   – then we'll be there all year round! ;-)) we just have to pick 'suitable' dates and hope for the best! Phil and I have really had a great amount of birding luck on Fair Isle and Shetland over the past decade and every trip has been superb, but this Autumn was not to be one of the big ones for us. We saw the 'DEAD' Siberian Blue Robin in an ice-cream tub at Tingwall airport, this ultimate siberian vagrant reduced to a pitiful sight, an empty shell, full of past eastern promise, it's scalloped breast and blue base to the upper tail feathers moving slightly in the breeze, the only movement we were to see of this stunner thanks to a Foula cat. . . (don't worry we didn't tick it!) but that was as close as we got a a real MEGA.
So, for images of this stunning male Siberian Rubythroat please check out www.nature-shetland.co.uk !
As some compensation, I  include here my shots of a Siberian Rubythroat, but not a male ;-( taken on Fair Isle in Autumn 2005 which were widely published at the time.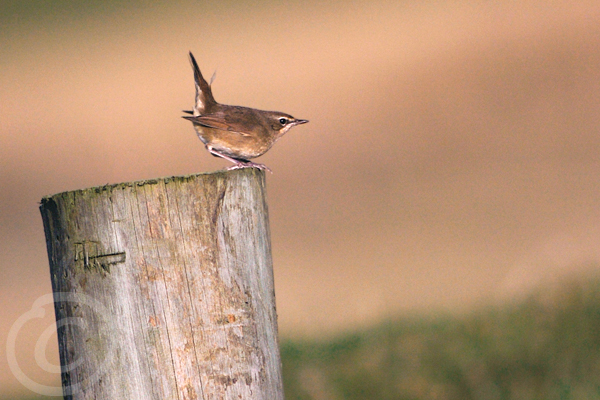 What a pose!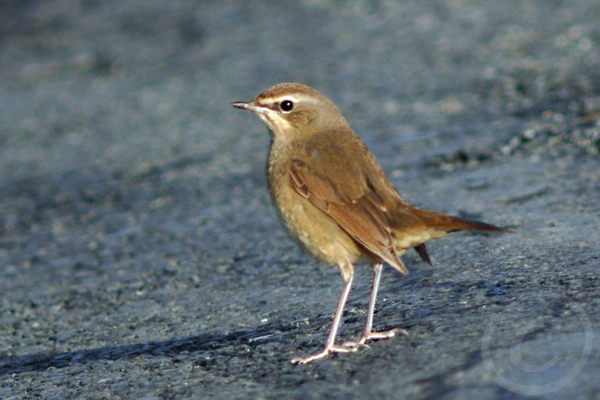 Alone with the Rubythroat, I had a few minutes stood watching this beauty as it appeared on the road searching for insects on the tarmac.
My favourite shot of the Rubythroat above . . . .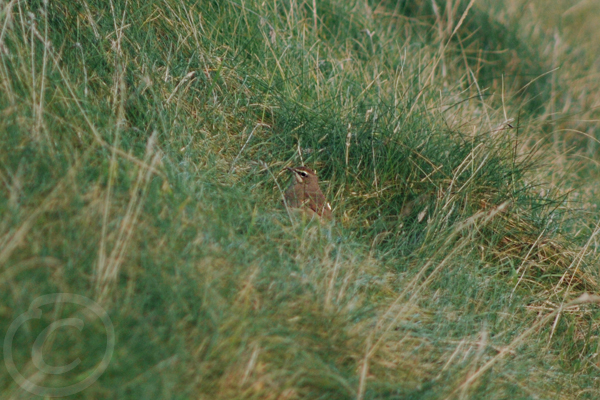 Above: my first view of the Rubythroat on a verge near the church.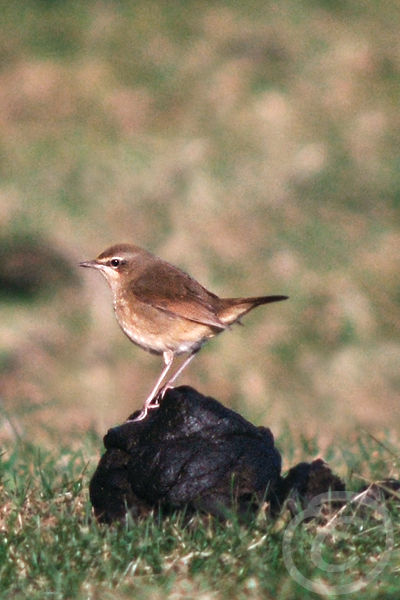 . . .and on top of a cow pat – the icing on the cake!
The Male Siberian Rubythroat was still on Shetland this evening and many friends have now seen it, both Islanders and those who have travelled from one end of the UK to the other to see it. I cannot go and see it this time but maybe there will be another male Siberian Rubythroat next year? or a blue blinder with a male Siberian Blue Robin?!! It's what keeps us out there searching . . . .