My last days of this two-month stay at Cristalino were anything but relaxing. But who wants to relax in the Amazonian rainforest?
I wasn't guiding my last four days, but with my next WINGS tour here not until next August, I wanted to make the most of my time. On one of the days, Tayler Brooks and I walked the Castanheiras Trail, a few kilometers upriver from the lodge. One of the highlights from this morning was the first Rufous-necked Puffbird either of had seen this trip (we had each heard it).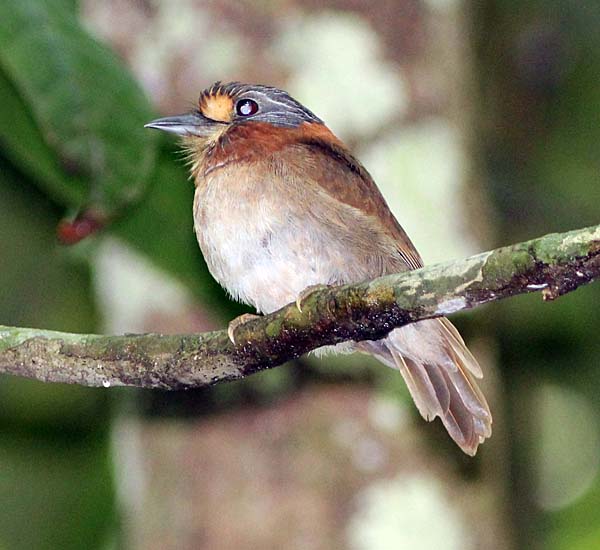 We also found a Chestnut-tailed Antbird, quite a scarce bird here.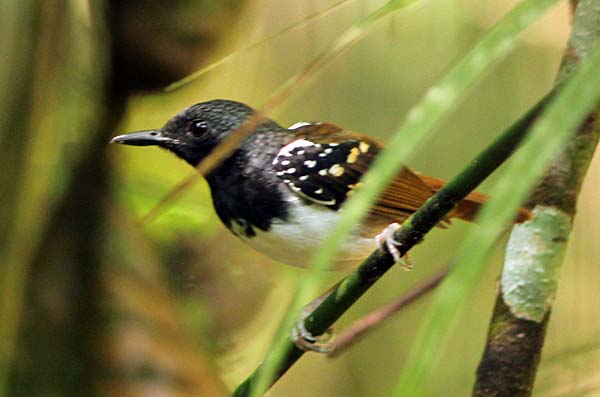 I managed a poor shot of a Buff-throated Woodcreeper – dark birds in dark understories are really hard to photograph!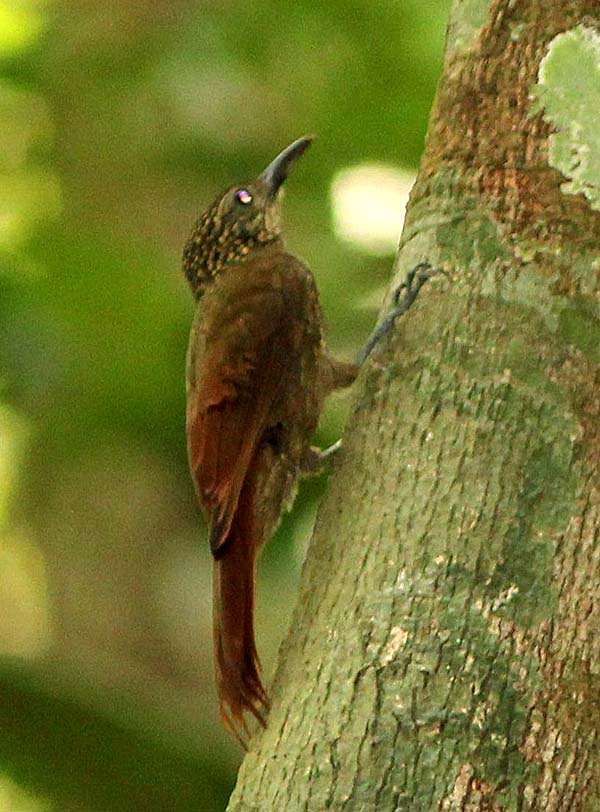 A lowlight was bumping into this wasp nest, and one nailed me on the thumb. Later I was stung on the back by a honey bee that had wiggled in under my shirt hem. It turns out that honey bees are more painful, with a more lasting throbbing.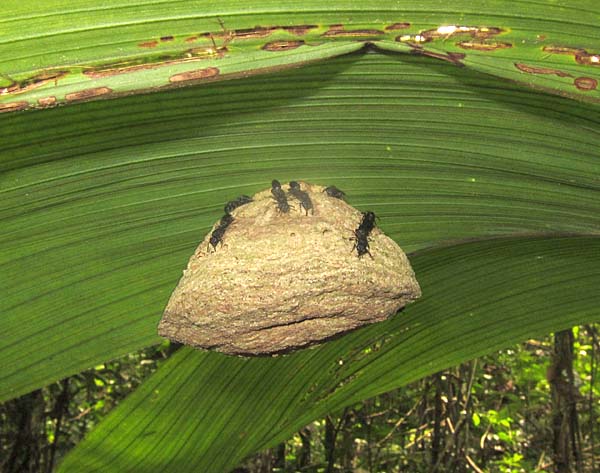 We then had a relaxing hour and half paddle back to the lodge, just in time for lunch. On the way we had a spectacular view of this Black-and-white Hawk-Eagle soaring over the river – we thought of our friend Bodders who missed it during his three months here.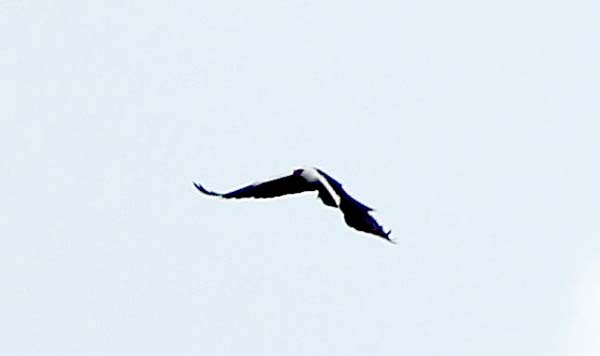 A low pass over the kayak by an adult Bicolored Hawk was also impressive.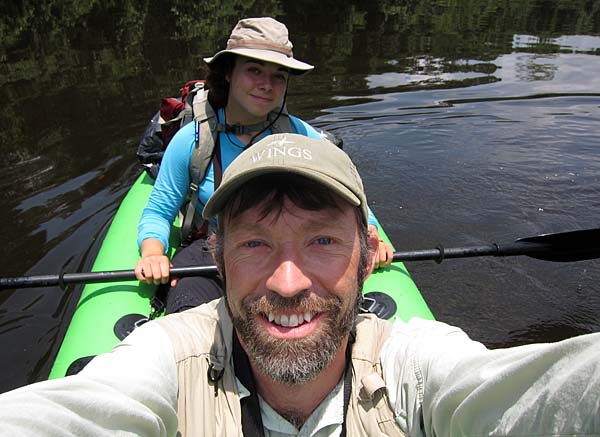 It was a more relaxing afternoon, which I spent around the lodge clearing and the secret garden nearby. Amazingly, the daily list amounted to 180 species!
On the next day I finally walked the Cacau Trail just across the river from the lodge – a trail I hadn't managed to walk yet this year. Alas, this day I managed only 161 species. But remember this is all on foot and includes almost no water birds. Getting close to this pair of gorgeous Rose-breasted Chats was a highlight from the day.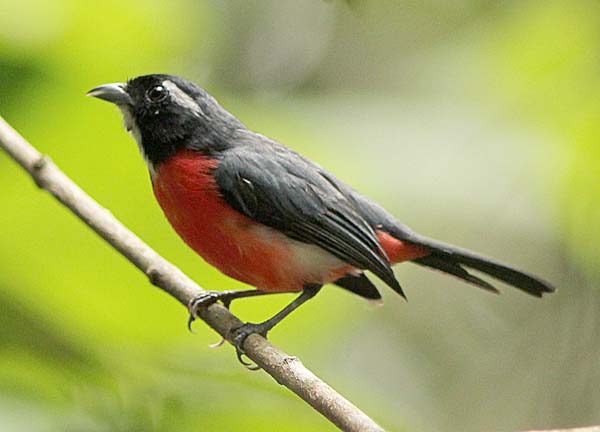 I also had a nice mixed flock that included this Yellow-throated Woodpecker.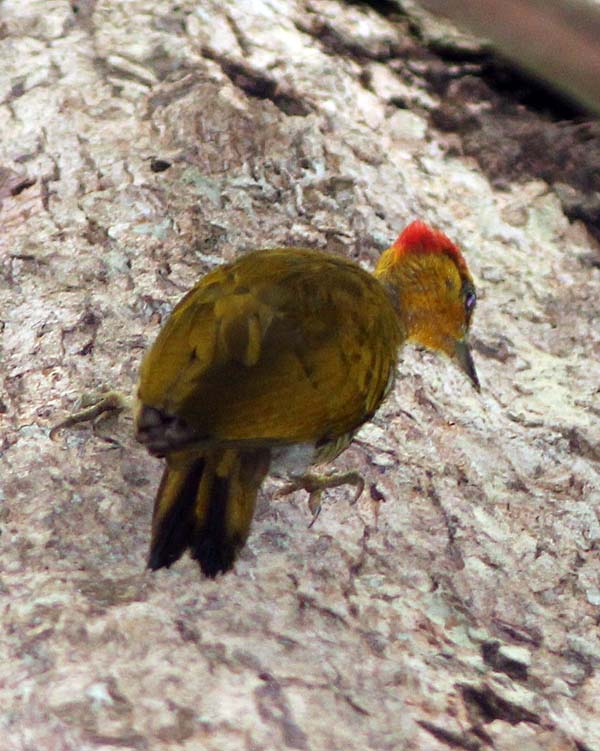 And finally on my next-to-last day, on a short walk down the trails from the lodge was this female Black-capped Becard building a nest right over the trail. After just four days of birding, I had seen and heard 274 species – all by foot or boat.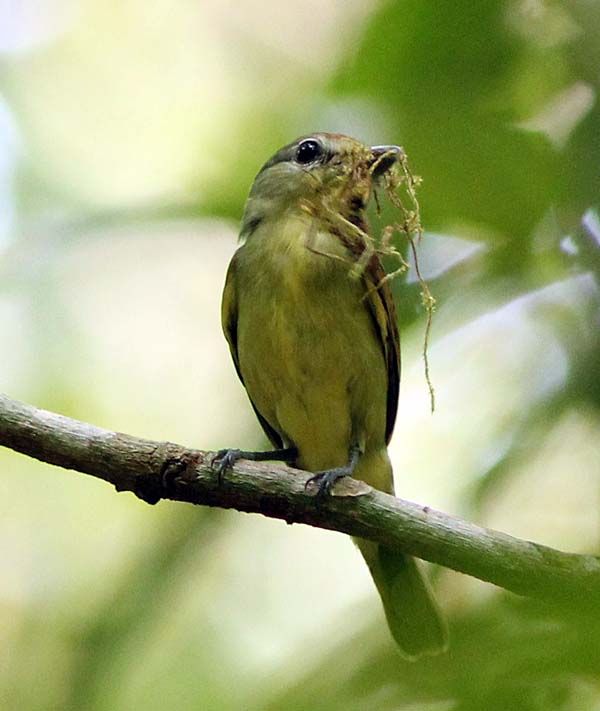 So how did my 2 months add up? I was at Cristalino Jungle Lodge for 68 days. The farthest I ever birded from the lodge was 7.3 kilometers – and just within that area I tallied 444 species. The five trips into Alta Floresta for internet access added another 20 species (mostly water birds and those of open country), a total of 464. The graph below shows how the species accumulated over the 68 days. Note that on day 22 I had already reached 400 species. Does this make Cristalino Jungle Lodge the birdiest spot on the planet?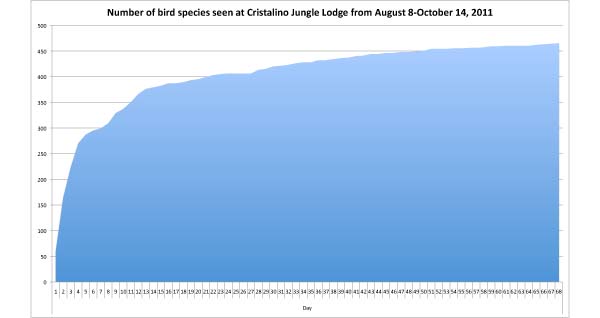 Photo at top: A montage of the many highlights from Rich Hoyer's 68 days at Brazil's Cristalino Jungle Lodge.