OK, cutting to the chase, this past week's top bird was definitely the CRESTED EAGLE that I spotted from the old tower.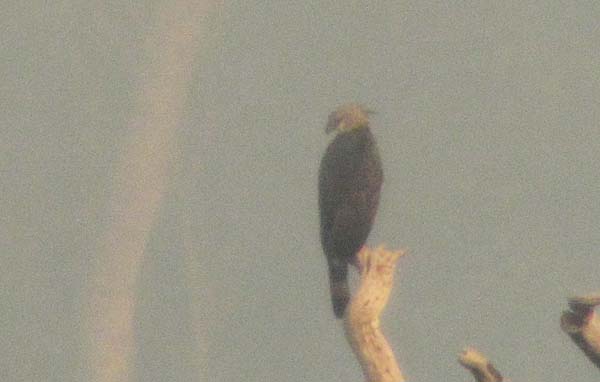 The view from the top of the tower is something I try to show every guest, but a very few people have difficulties with height. I really feel sorry for them, as the tower opens up a whole new world of viewing opportunities.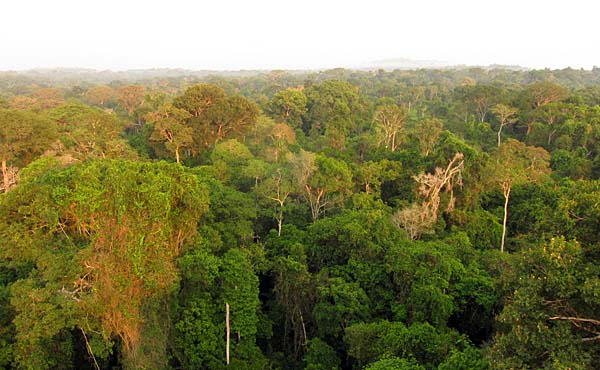 A long-awaited lifer, this slightly smaller relative of the famous Harpy Eagle seems to be even rarer than that giant. Another bad photo of this bird – digiscoped using a Zeiss scope zoomed in to the max and my Canon PowerShot at 3.8X. The bird was probably about 1.5 km away.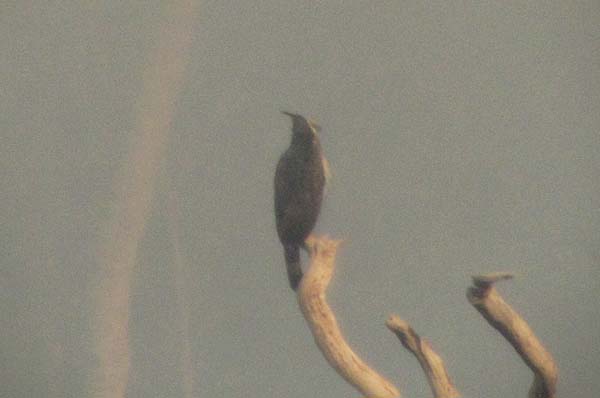 Ornate Hawk-Eagle isn't nearly as rare as either of the above, but it's a very hard bird to find, see, and especially photograph at Cristalino. This one was from the top of the Serra.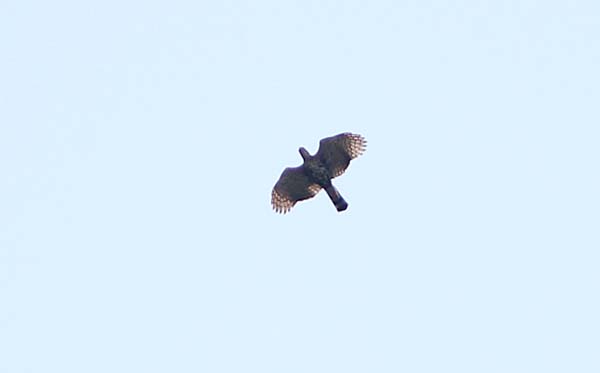 The rainy season hasn't quite started, and with temps now reaching 98.5°F (37°F), things are getting pretty dry. Well-placed bathing pools are one of the top attractions now, even for non-birders who can tolerate sitting still for more than 20 minutes. This Black-spotted Bare-eye is an example of something that comes with such patience.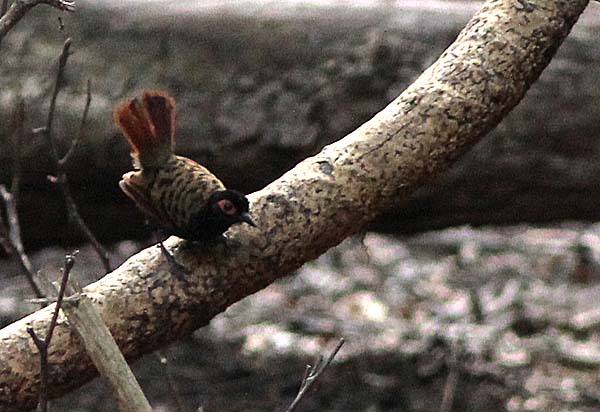 But enough of lousy photos – my favorite photo this week was that of a foraging Spotted Antpitta that I actually didn't have to be all that patient for. I know one very experienced birder who spent an entire morning with the sole purpose of seeing this species and failed. I wasn't looking for it, just had dumb luck.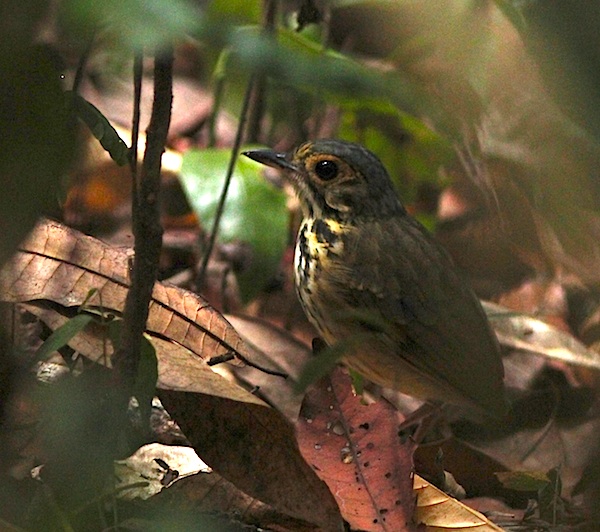 Photo at top: A Spotted Antpitta stumbled into Rich Hoyer while he was on an afternoon stroll at Cristalino Jungle Lodge