Who knew you could get such sharp images with an iPhone?
On the Big Day I did for the Tucson Audubon Society's birdathon this past Saturday, I took this shot of our stakeout White-fronted Goose by holding my iPhone up to my binoculars. I didn't know how good it would turn out, given that the camera lens on the iPhone is just a little circle on the upper back corner. For documenting a rarity, this would work just fine.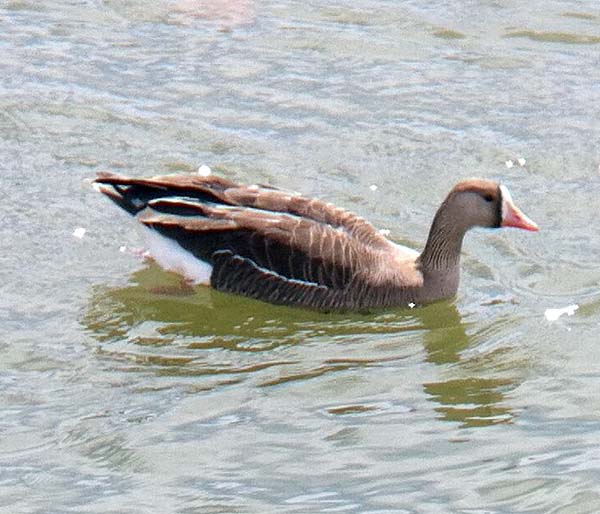 Then I was out birding south of Tucson yesterday with Cameron and Kelley Johnson Boyd (and their adorable five-month-old Brooks), owners of Black Rock Lodge in Belize, and we found a very cooperative Northern Pygmy-Owl. I began digiscoping the bird with my usual camera when Cameron started doing the same with his iPhone. I learned a couple things from Cameron. One is to  hold the phone back from the scope until you can see the exit pupil on the phone's screen (the bright circle in the center of the scope's ocular).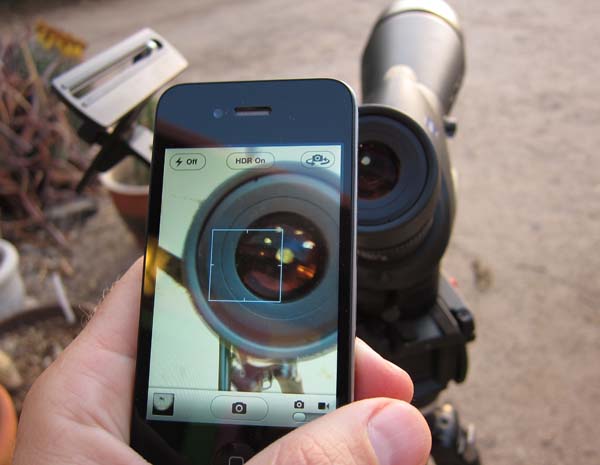 Then you move the phone's lens closer to to scope, keeping the exit pupil in the center of the screen, until you get the maximum field of view. It's not easy – you have to hold the phone at just the right angle and orientation an inch or so away from the scope's ocular lens. An adapter that would hold it at just the right distance would be good.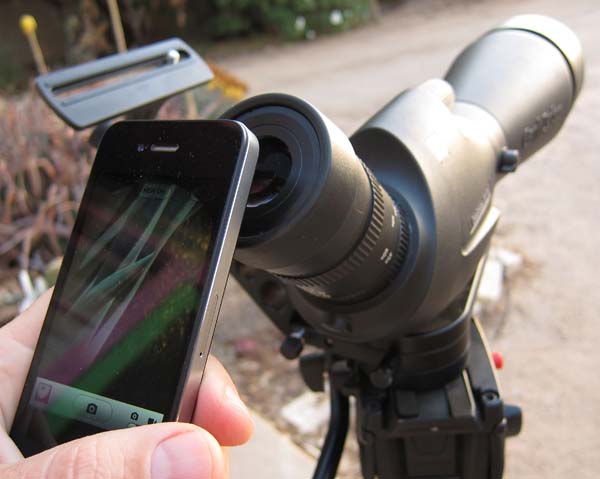 Then if you can click the button to take the picture without moving the camera from the sweet spot you just found, congratulations. The first few attempts looked like this, however.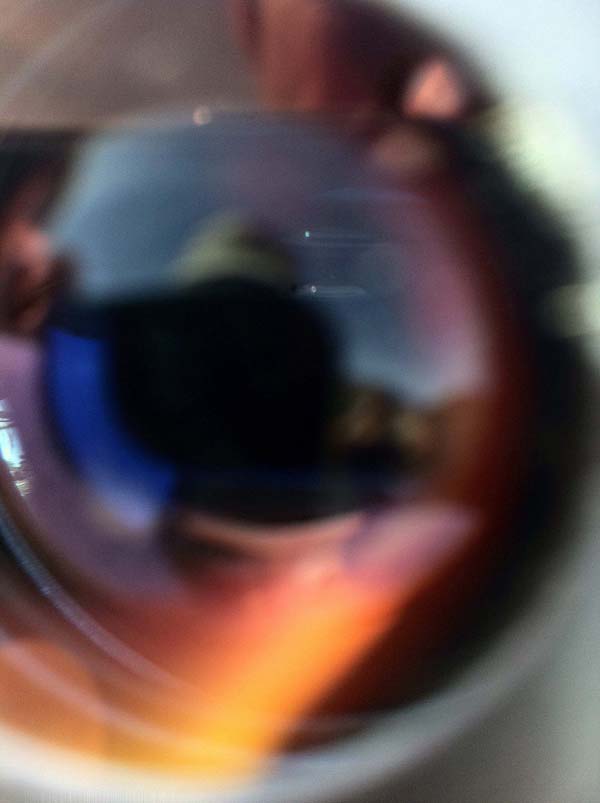 Finally, I got a record shot.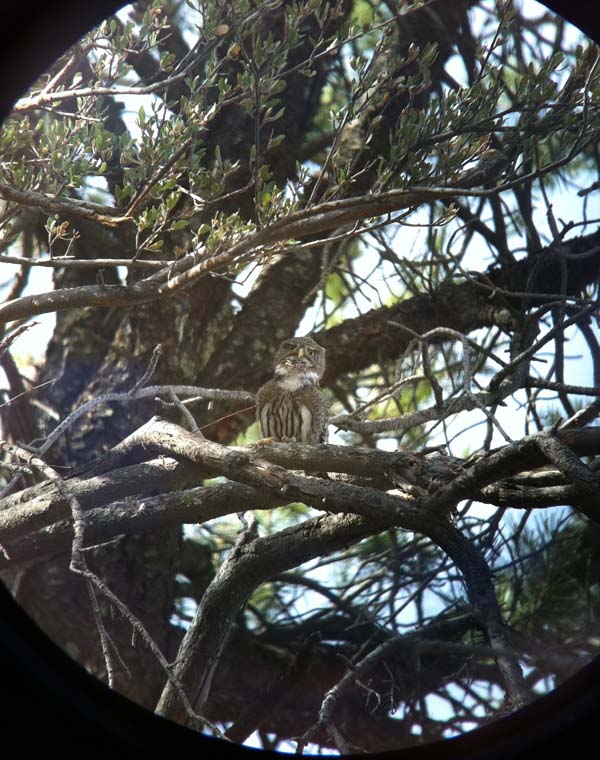 Cam also showed me that by turning on the HDR option at the top of the screen, you get a better quality photo. The first is low res, the second high res, both cropped from the larger image.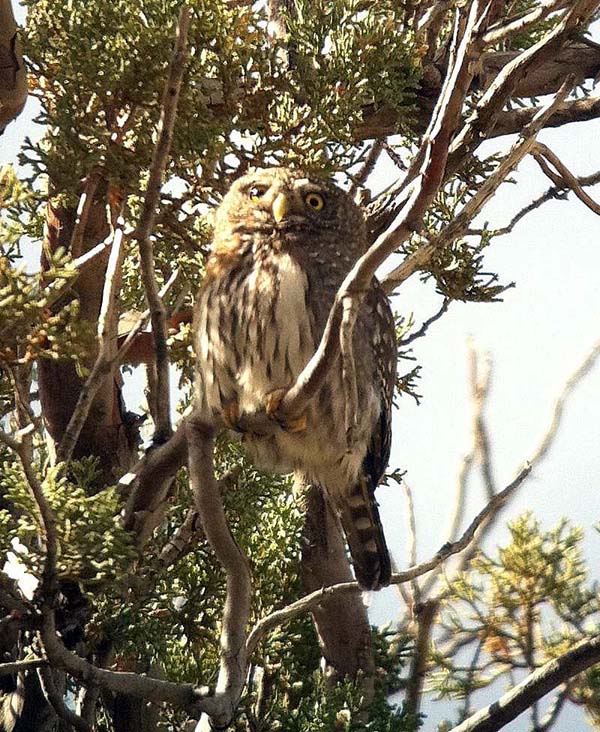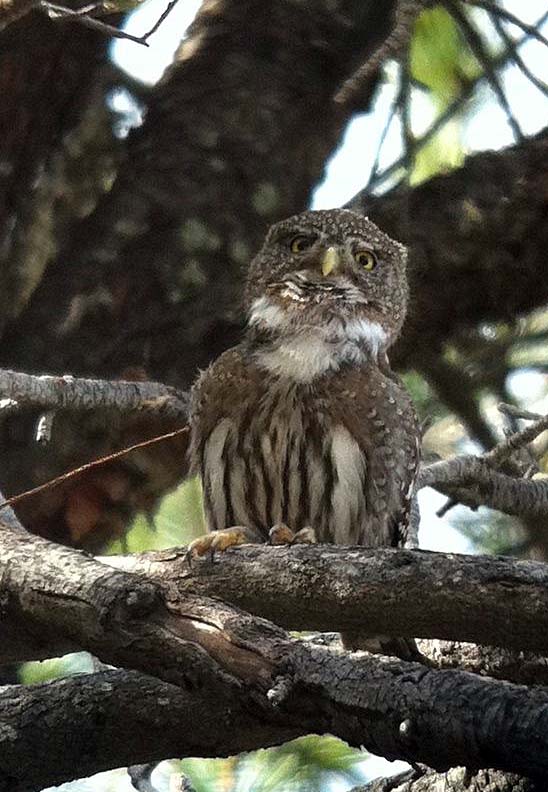 Then again, if you have a dedicated point-and-shoot, such as my Canon PowerShot S90, you can get better images, such as the title image of this post.
Incidentally, I also recorded the bird's song (with Brooks chiming in), which had an unusual rhythm, and uploaded it to xeno-canto: