Jamaica is probably the best Caribbean island for birding.
It's the only island where it is considered a reasonable task to see all of the endemics, and more endemics can be readily seen here than on any other Caribbean Island or nation. I've now led 12 tours here, and I have yet to miss an endemic. My tours take six days to ensure that everyone gets to see them all, but we've come close to missing one or two on some tours. Having said that, I once saw all 27 AOU-recognized endemics in 12 1/2 hours one day.
The total number endemics is actually quite disputable, as the current American Ornithologists' Union list doesn't agree with some other versions, and there are quite a few endemic forms which seem to have been rather arbitrarily assigned the status of subspecies. This is the case on every one of the Greater Antilles, which include Jamaica, Cuba, Hispaniola, and Puerto Rico.
This week I'll start with six undisputed endemics, and some rather spectacular ones at that.
Jamaica is unusually well-endowed with Columbids, and two are endemic species. The Ring-tailed Pigeon is a huge, deep-voiced species that is often seen in small numbers in flight either on the Ecclesdown Road at the eastern end of the island or up in the Cockpit Country in the north-central part of the island. Seeing one perched requires luck, but this year huge numbers were at Ecclesdown, often in fruiting trees near the road.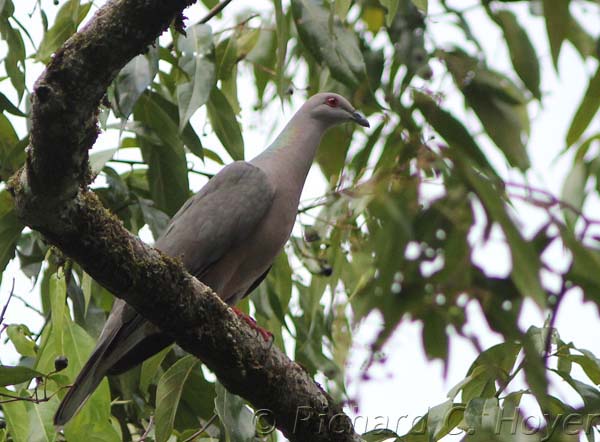 The Crested Quail-Dove is quite a special bird. Not rare where there is good forest with understory, it is still very secretive and can be hard to see. I consider it one of the top 5 missable birds, and this year we lucked into a responsive bird on our first afternoon.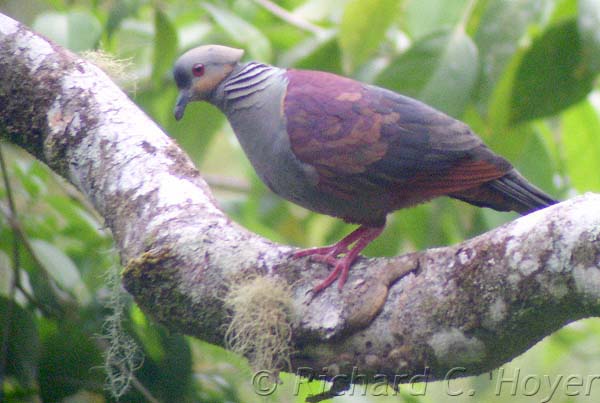 Jamaica has two endemic parrots, and both are rather similar. The Yellow-billed Parrot is a bit larger, has a shallower wingbeat, and in good light shows the paler head and namesake bill at quite a distance.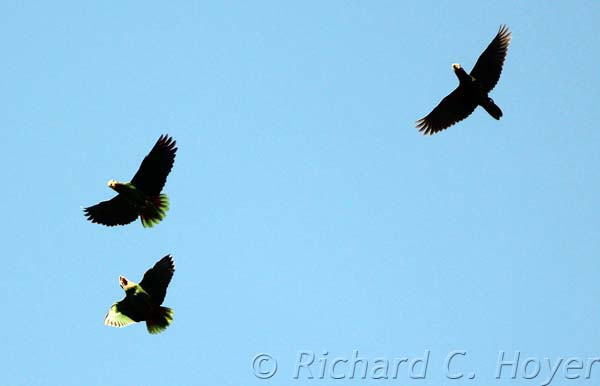 The Black-billed Parrot is smaller, darker, and seems to be more abundant at Ecclesdown.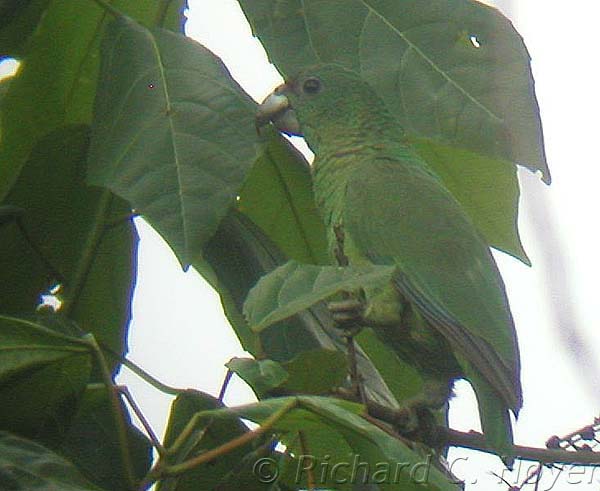 There are also two large cuckoos endemic to Jamaica, and unlike some of the other Caribbean species, both are relatively common. The Chestnut-bellied Cuckoo is the larger but shorter-billed species and occurs in a wide variety of habitats almost island-wide. Its nickname, from its throaty voice, is "Old Man Bird."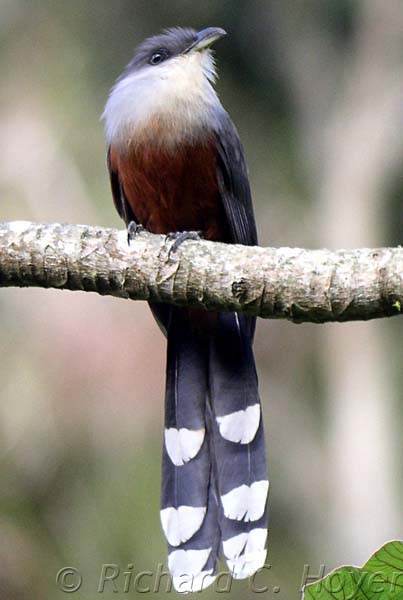 The final endemic in this blog is the Jamaican Lizard-Cuckoo, another one of the missable birds. It's not rare, but the "Old Woman Bird" is a little less vocal and on some tours I've only seen one or two. This year we had one on our first afternoon, and on our next-to-last day we found a pair building a nest. One bird sat on the nest while the other went out to snap of twigs, often no more than a few feet from the nest and gave them to its partner.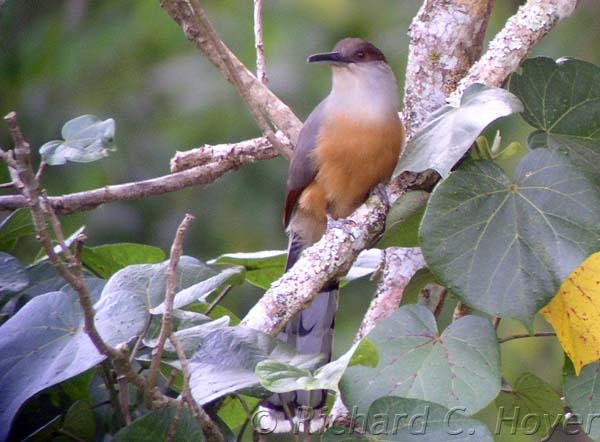 Photo at top: Jamaican Lizard-Cuckoo is an endemic species that actually does eat lizards, an abundant source of food on the island.