Sweetwater Wetlands is Tucson's top birding location.
A hundred years ago, this particular location was a rich mesquite woodland bordering a permanent river with cottonwood forest. Then with the development and disappearance of the river (a sad story), it became desert then a dusty wasteland. Then in early 1998, it was opened as a new wastewater treatment facility with shallow ponds, marsh vegetation, riparian trees and brush, and percolation ponds, and with the very first visits birders were finding rarities.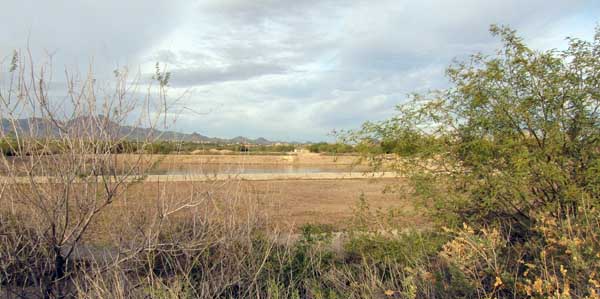 It's only a 25-minute bike ride from my home, but in recent years my visits have been infrequent. Last year I think I was there once or twice. I did the trip just a couple days ago to reacquaint myself with the local birdlife and see some of the rarities being reported there this winter.
I missed the White-throated Sparrow, but the Chestnut-sided Warbler showed really well near the entrance footbridge. There are several records of this eastern species wintering in Arizona.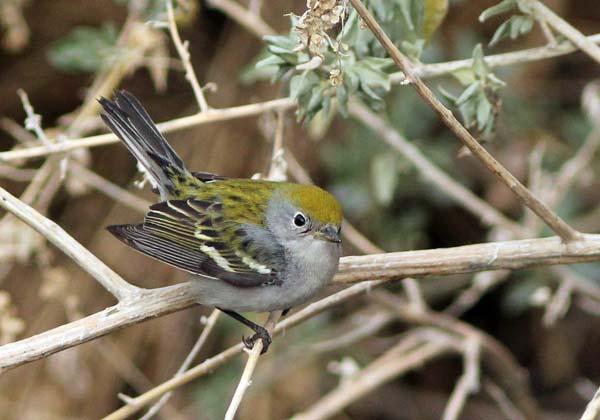 This Solitary Sandpiper is the first one to spend the winter in SE Arizona.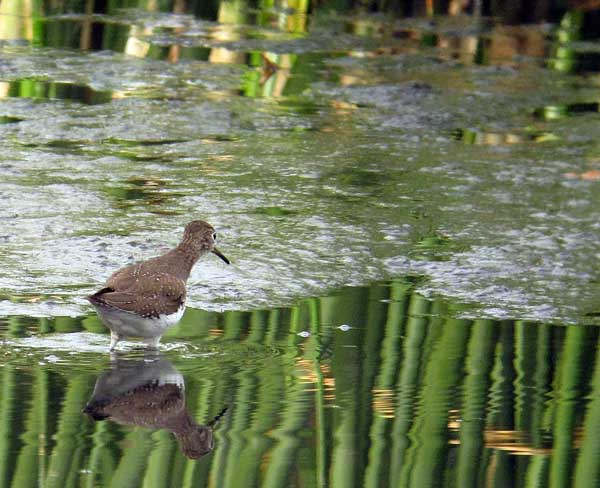 And I found two Swamp Sparrows, a rare but regular bird in the right habitat.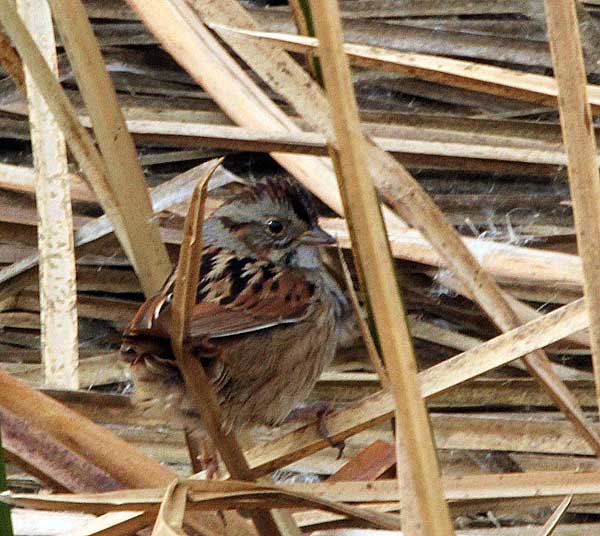 The huge number of ducks and general bird diversity is the real highlight here. During my 2 1/2-hour walk around the ponds I recorded 64 species, which I entered into eBird.
Northern Shoveler is the most abundant species among the 11 species of waterfowl I recorded.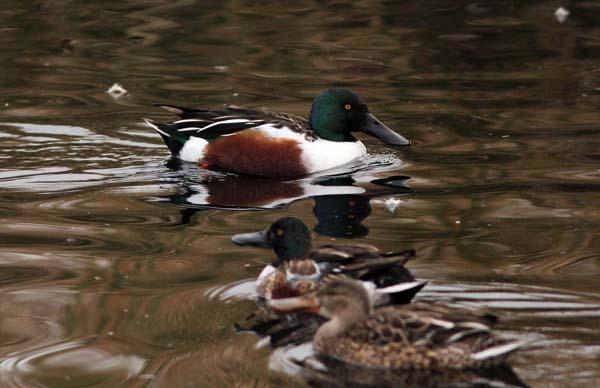 I saw one Sora and one Virginia Rail (hearing a bunch more), getting a quick shot of part of the latter species.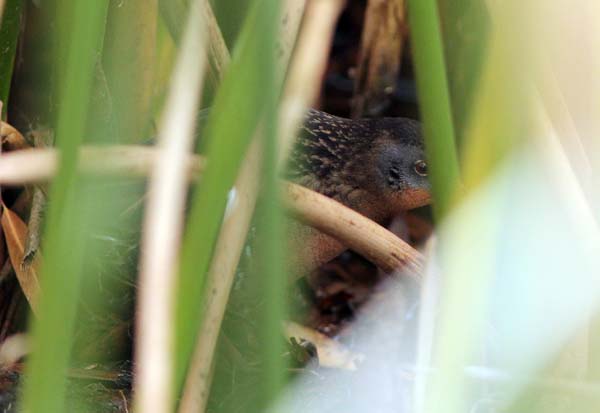 This Anna's Hummingbird was attracted to a small mob I pished and hooted up, a group which also included House Wren, Ruby-crowned Kinglet, Verdin, Orange-crowned Warbler, Yellow-rumped Warbler, and Lesser Goldfinch.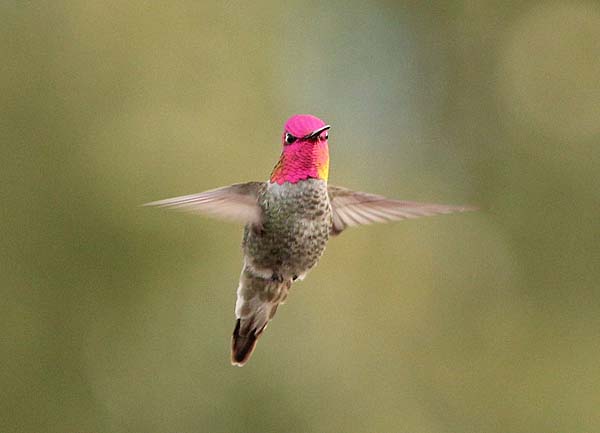 I returned to my bike via the dry Santa Cruz River wash which was teeming with several species of sparrows and even a few Lawrence's Goldfinches. This tree hosts White-crowned Sparrows and two Lark Buntings.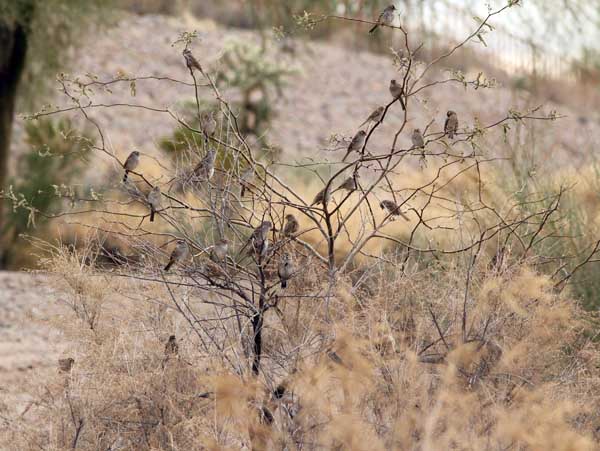 Photo at top: Verdin is a common bird in the American Southwest, found in all kinds of low-elevation habitats, including urban yards and parks.