I am getting excited about my departure for India in a couple of days. It had been a while since I went to a birding trip but now "ice" has broken and an exciting and more importantly a funny trip is ahead of us. I have four days left before taking off but still have some serious tasks to be completed.
Let me just share two of my images here. You might know I am bird photographer and love to digitally shoot on birds. I closed the first phase of my photography career a few years back but now I am back on track to create new and even more exciting stuff which will definitely be shared.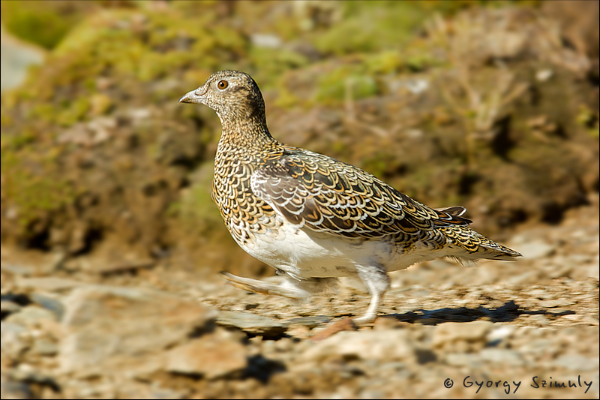 White-bellied Seedsnipe (Attagis malouinus) © Gyorgy Szimuly
The images I uploaded here represent one of my greatest moments in birding. The image was taken on one of the slopes of the famous Garibaldi Pass in Tierra del Fuego en route to the southernmost city of the world, Ushuaia. This bird is the White-bellied Seedsnipe which is the rarest of all the four species of seedsnipes.
Those who know me also know that I hate climbing any hills higher than myself but climbing on a snow covered, wet and slippery hillside with the 600mm lens on my back is something I would always try to avoid. However the White-bellied Seedsnipe is yet considered a shorebird so there were no hesitation to go for it. Conditions were tough and the "one step forward, two step backward" progressing style wasn't really funny at that very moment. Even so I loved to find the bird and take some decent images of it on the grassy plateau of the Garibaldi Pass.
I hope you enjoy these images as well. I will return to the Southern Cone soon to take even better images of this species for my forthcoming book…

Random Posts:
Similar Posts: