There are now two 50-meter towers here at Cristalino Jungle Lodge, making it the best place to view the Amazon Rainforest canopy anywhere.
It's about a kilometer walk in either direction to reach the towers (one is across the river), and along the way it's easy to become distracted by the biodiversity, such as this fragrant Cacaui, Theobroma speciosa, a close relative of cacau.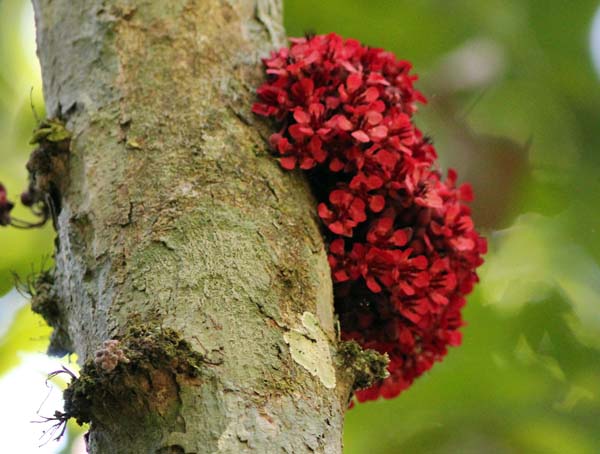 Or this unusually shaped strangler fig tree.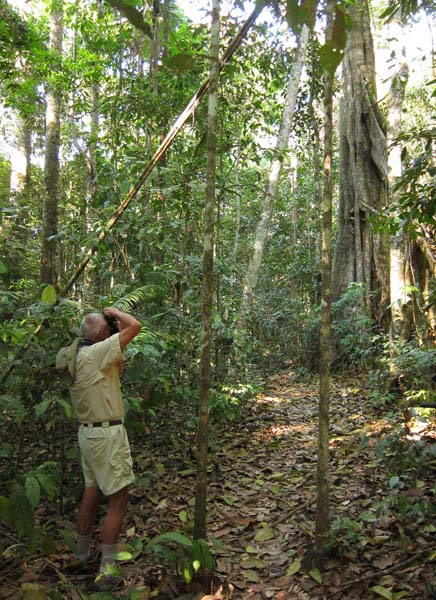 Once the top, the view is fantastic, but there are lower level one can stop at to view the nearby canopy at eye-level.
The latest news is that from the new tower, Tayler Brooks, one of the volunteer guides and a birding whiz, spotted a Crimson Fruitcrow the other morning. It was present for only about 10 seconds, but a huge, all-red bird in the canopy is hard to mistake! It's the first record for the entire region.
A Greater Yellow-headed Vulture is a frequent sight passing by the tower.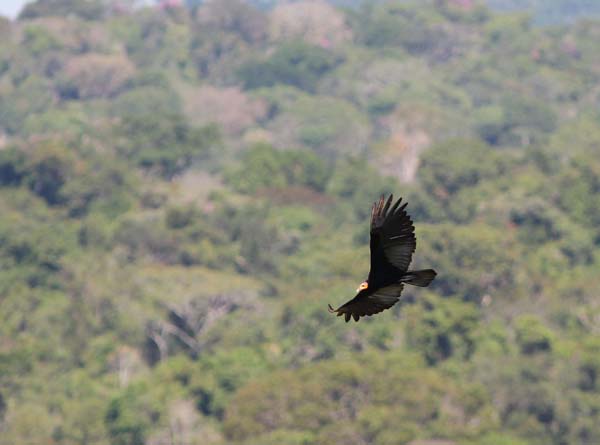 Plumbeous Kites start appearing around 8:00 a.m., and one must constantly look for other raptors.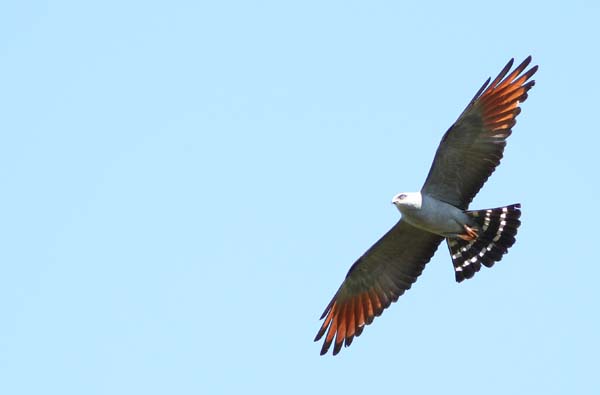 Spangled Cotinga is actually quite common here, and most mornings on the tower result in at least one sighting.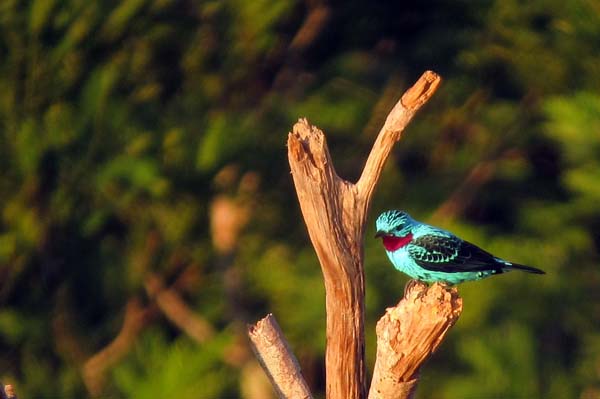 One also gets unusually close to the difficult Chaetura swifts that forage at this level. There are probably four species here, but without seeing the upper side, ID is problematic. This is probably Amazonian Swift. Gray-rumped Swift seems to be quite similar from below, as does Pale-rumped Swift, which at least in some photos also shows white in the lores.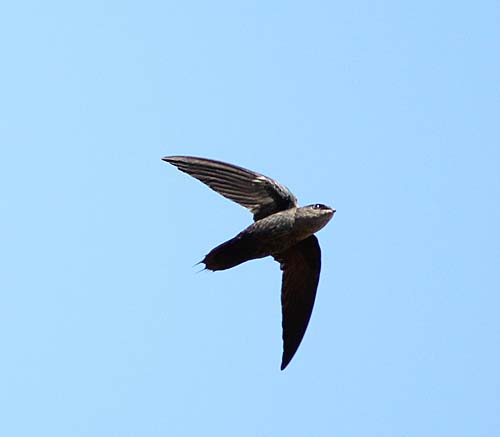 Photo at top: Dusky-billed Parrotlet has been reliable around the lodge buildings this past week.